You might say that I have an obsession with sisal trees (bottle brush trees). I think I have a box full of them in all shapes, colors and sizes. However, many of them come with a rather undesirable stand or base. You know… colored wood, plastic, etc. Well, I thought I would share how I made a few of them go from drab to fab with this simple Christmas Tree Craft.
Drab to Fab Christmas Tree Craft


Last week when we were in Hohenwald, TN, we had some extra time to kill while some things were being fine-tuned on our Oliver Travel Trailer. So, we took a stroll through Walmart. Yup, good ole' Wally World. I'm chuckling as I type this; however, you have to understand that Hohenwald is a SMALL town.
Anywho, since the Christmas Shop was set up and open, I headed that way. Down one aisle I saw boxes of sisal trees in different shapes and sizes. As I desperately tried to avoid all of the glittery ones (gulp), I did snag a few with snowy needles. They would be perfect for my experiment!
The price was right too — .84¢ up to a dollar-ish. The largest one that looks more like a mini pine tree was $3.00. You can't beat those prices and changing out the tree stand really gives it new life.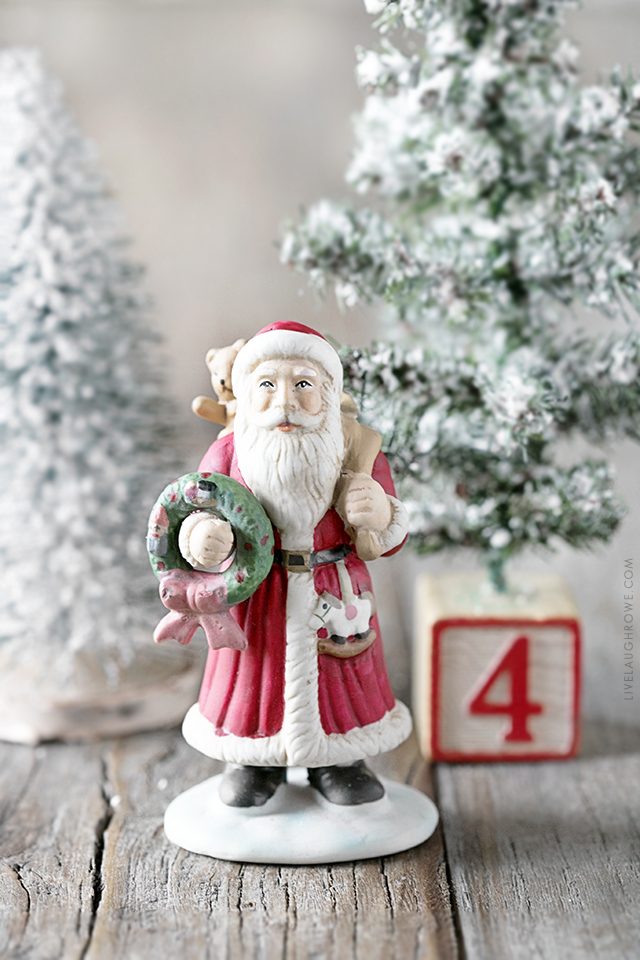 I thought I would try removing the trees from their stands and use some other crafty and/or vintage items I had on hand to make them a little more rustic with a vintage vibe (and fabulous, of course).
Let's take a quick look at what I did and how you can do this too!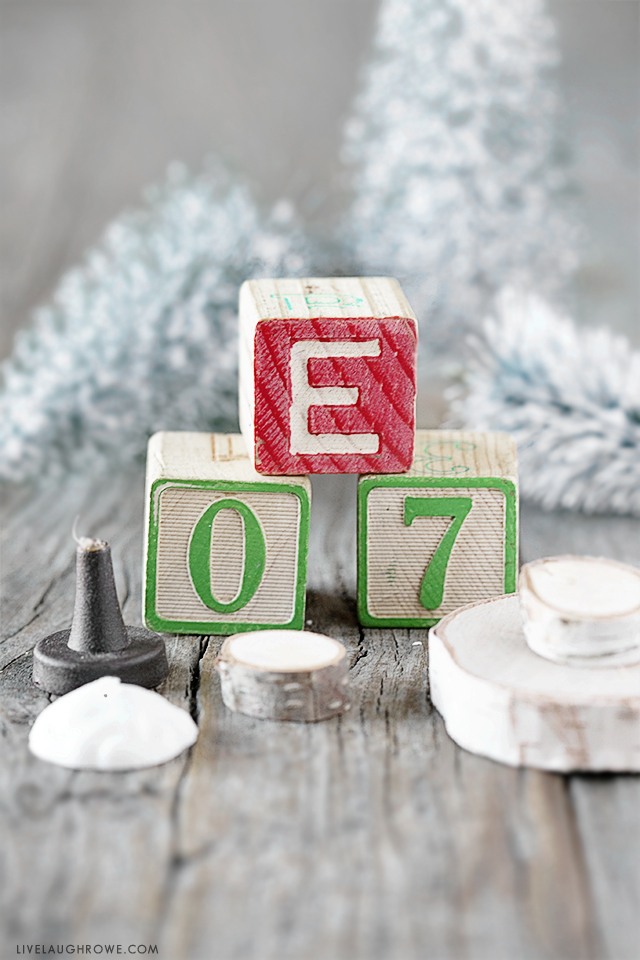 Supples for Christmas Tree Craft:
Sisal or Bottle Brush Trees
Vintage Wood Blocks (preferably red and green)
Birch Rounds/Discs
Drill, not pictured
Glue, optional
Step One:
Remove the sisal or bottle brush tree from its stand.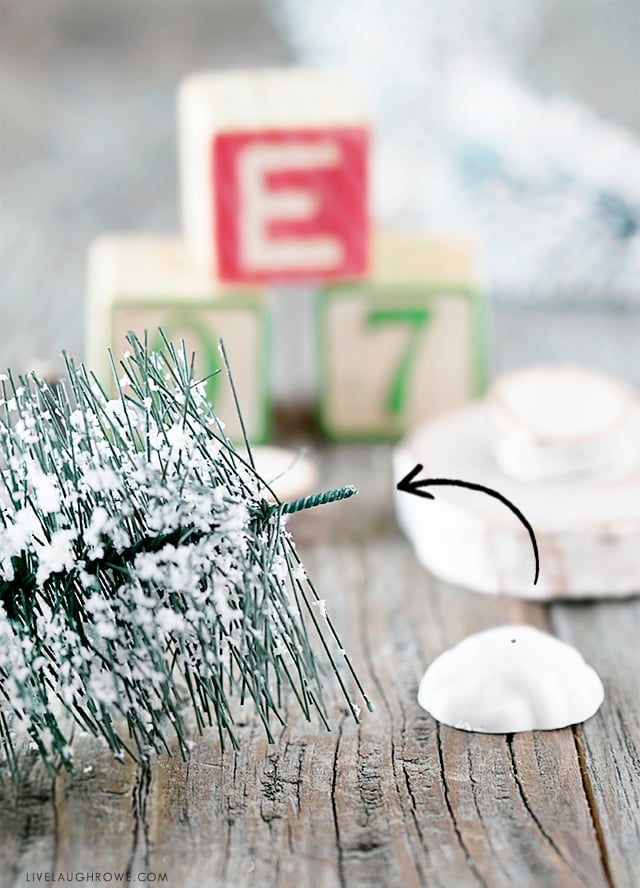 Step Two:
Drill a hole that will allow for the wire "trunk" of the tree to fit into.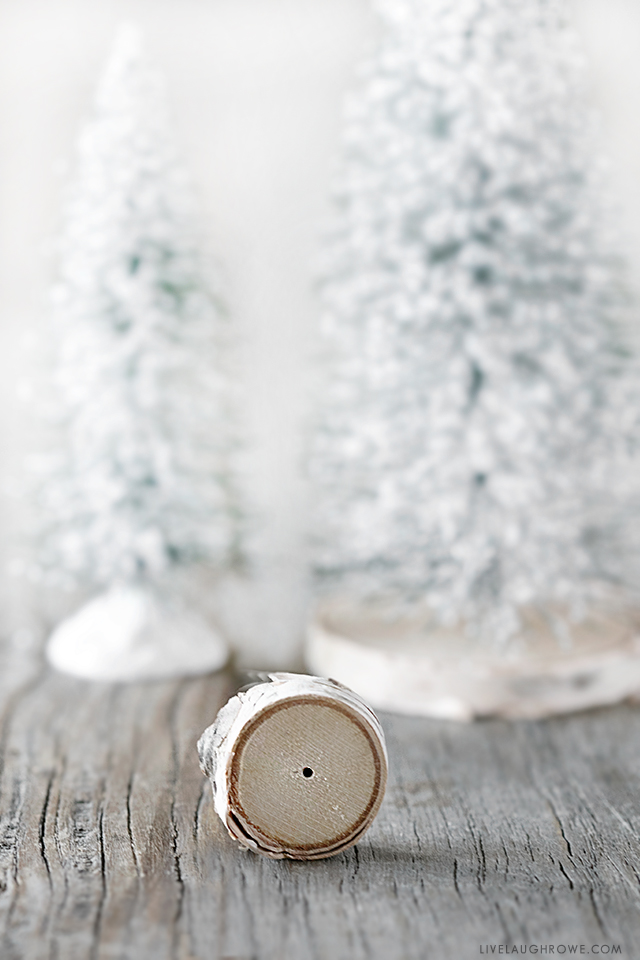 Step Three:
Place the tree into it's new stand.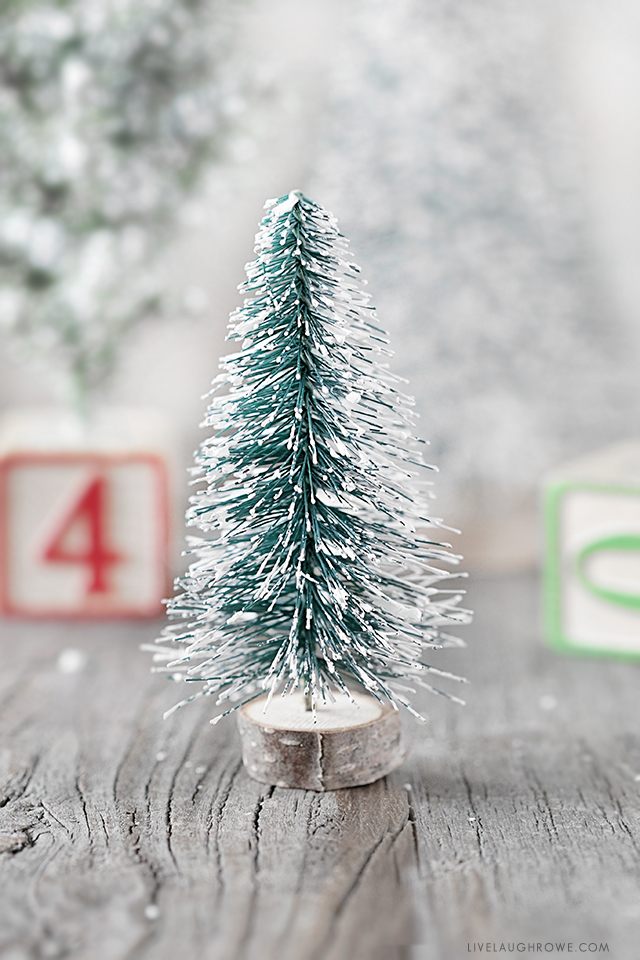 And that's it. You're done! Ahem, did I mention this was super simple? Yep. A couple of simple steps will take these inexpensive sisal trees from drab to fab!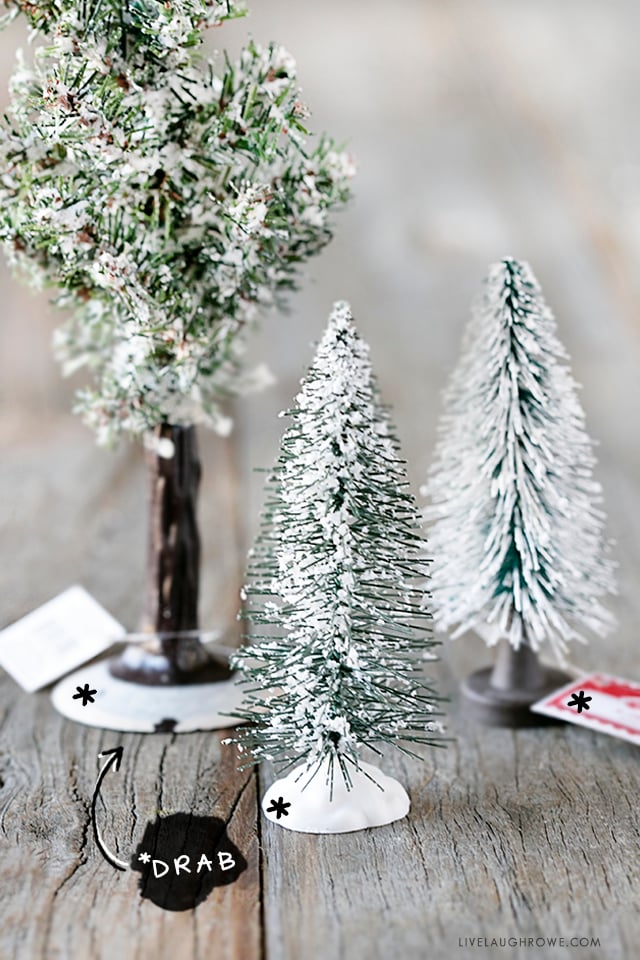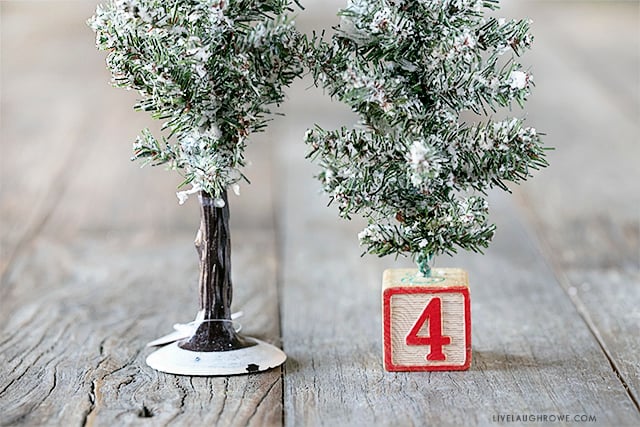 I loved styling mine with some Santa figurines I recently bought too. Wouldn't they all look cute under a large cloche?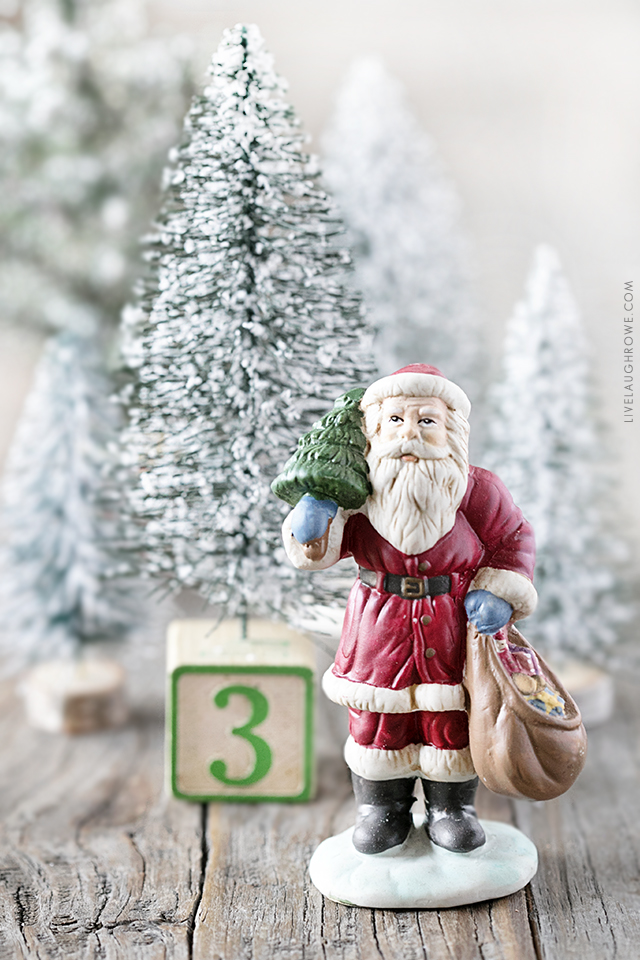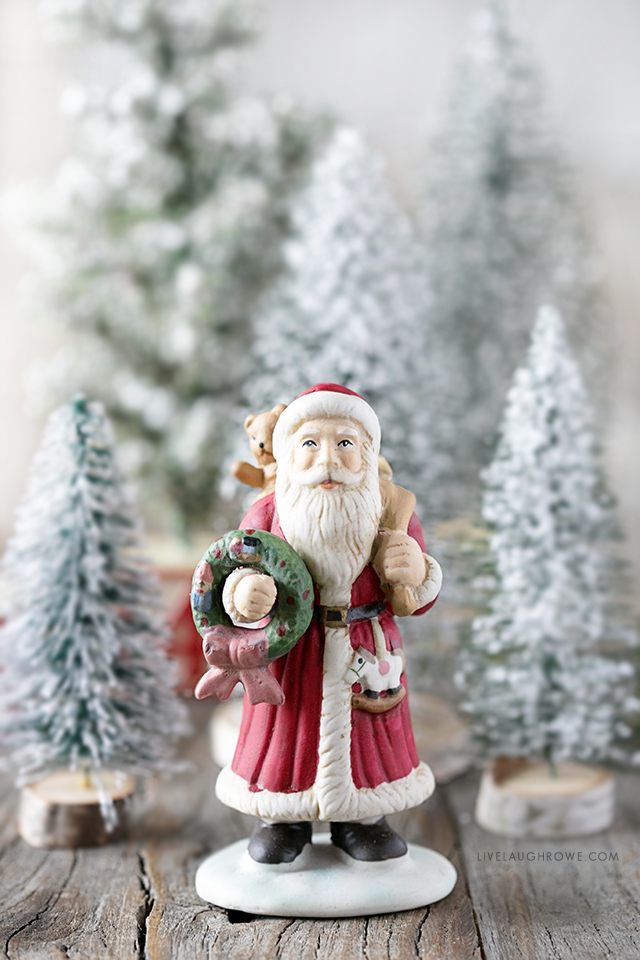 Hopefully you're feeling a little crafty and inspired now! The smaller ones would make great favors at each of your guests place settings — and the small birch discs are just perfectly sized. Have fun!
Here's some other fun Christmas inspiration:
Scrap Fabric Christmas Tree
Twine Wrapped Christmas Trees
21+ Holiday Songs to fill you with Holiday Cheer
Gnome Wine Toppers
Woodland Advent Calendar

Be sure to visit with me here too:
Facebook | Instagram | Pinterest | Twitter | Google+