Who doesn't love a simple holiday project? My buddy, Amy, from Delineate Your Dwelling is with us today sharing a quick DIY Valentines Decor craft that is perfect for gifting or using in your own home.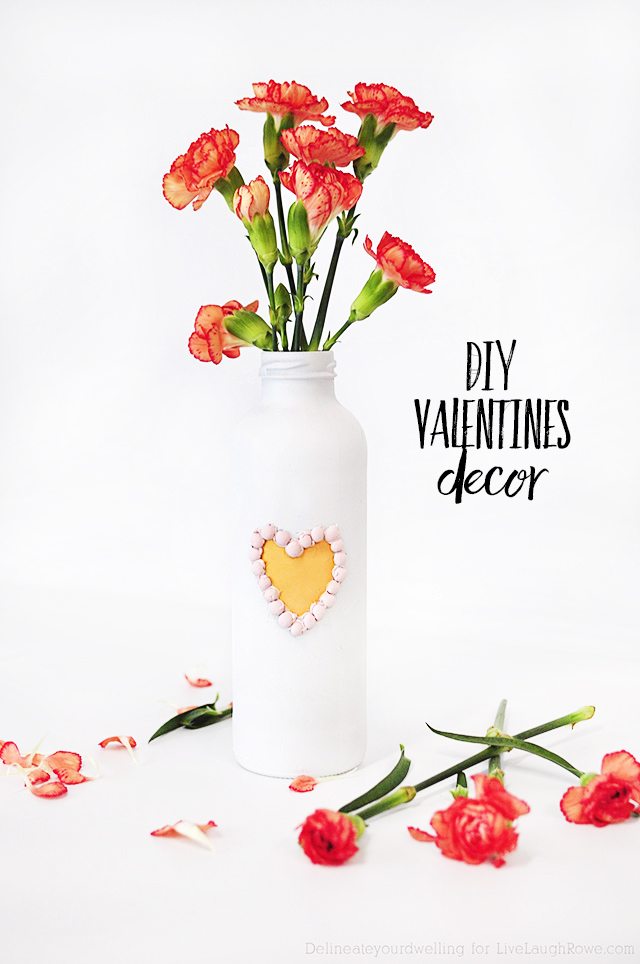 Hello Live Laugh Rowe readers! I love creating simple craft and DIY projects. While the weather is cold and wintery outside, it is the perfect time to bring a little soft color inside. I am excited to be here today sharing this fun DIY Valentines Decor, a simple painted vase. It's a great addition to your festive decor, too!
Supplies for DIY Valentines Decor:
Flat White Spray Paint
Hot Glue Gun
Lentil Beans
Glass Jar
Marker
Acrylic Paint + Brush (not shown)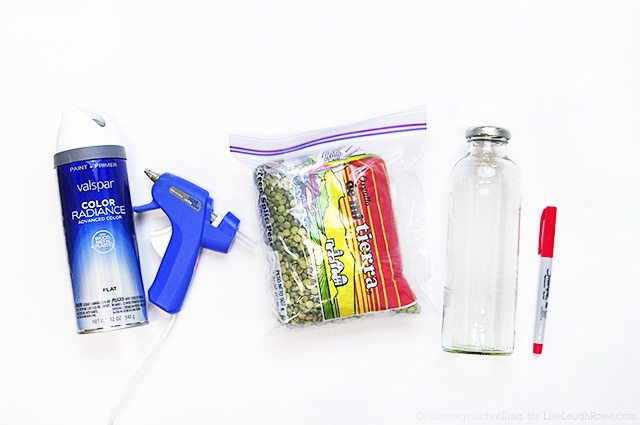 Using a thin sharpie marker, draw a heart outline on your glass jar. If you are worried about free handing a heart, you could also trace a heart sticker onto your glass. Do not worry about getting your heart drawn on perfectly, any mess up lines will be covered with the paint.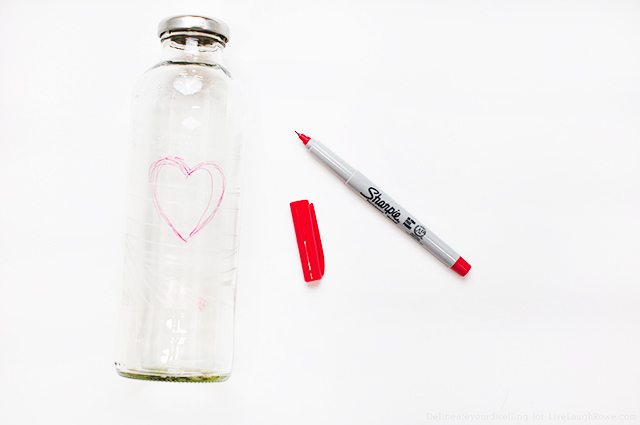 Once the heart is drawn, plug in your hot glue gun to start warming. Pick out your best lentil halves for the outline of the heart. One by one, slowly start applying the beans to your glass with the hot glue.
After all the lentil beans are applied and dried, clean up the excess hot glue as best as you can. I found it helpful to also use a hairdryer on low heat to remove a few of the small wisps of glue around the edges.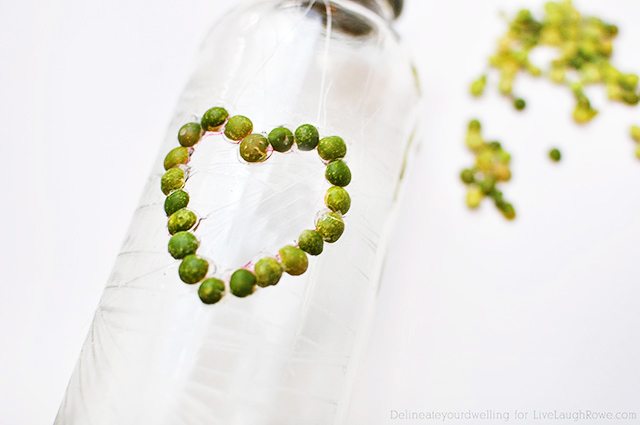 After all the excess glue has been removed and cleaned up, it's time to give your vase a few coats of white spray paint. My vase needed only two coats for even coverage. Allow for drying in between coats, as necessary.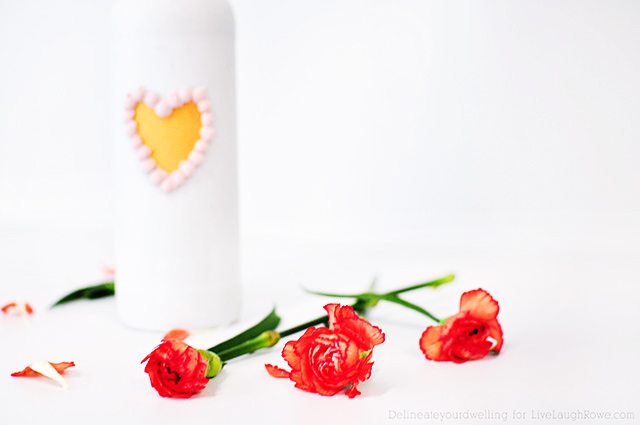 I then added acrylic paint for a little colorful accent on the heart. The inside was a soft orange and the lentil beans were given a pale pink.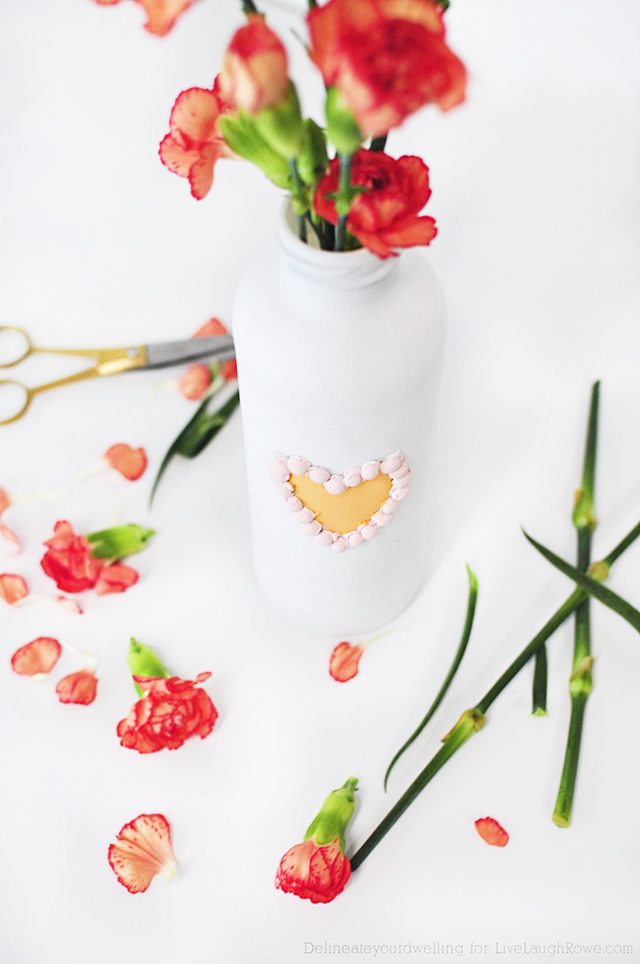 I love how keeping the vase a simple color palette really makes the carnations pop!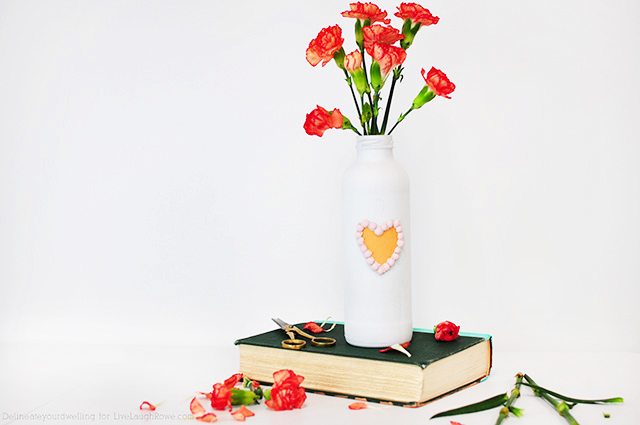 It's the perfect touch to my dining room table from now through spring time!
Thank you for having me today, Kelly! If you would like to see more projects like this, be sure to stop by Delineate Your Dwelling and give me a hello!
Let's stay social!
Facebook | Twitter | Instagram | Pinterest


Linking up to Between Naps on the Porch