Chalkboards. Wipe Boards. Magnet Boards. All a means of communication — with versatility & creativity! I favor chalkboards — check out my oversized kitchen chalkboard! Anywho, I thought I'd share a super easy and fun Plywood Chalkboard with you today.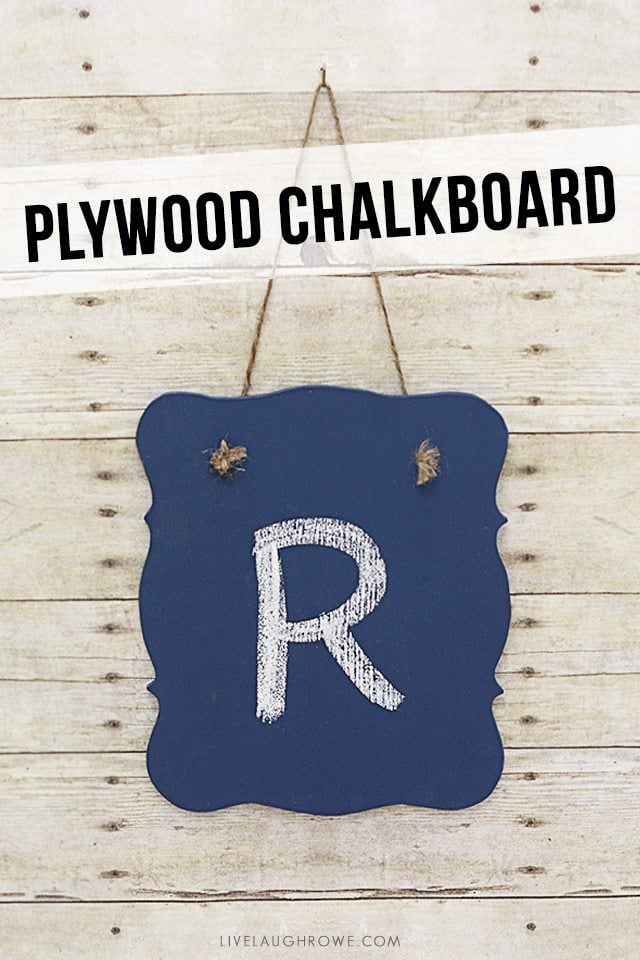 Supplies for Plywood Chalkboard:
Dremel 4000 or Jigsaw
Sheet of Plywood (we used 1/4″)
Sandpaper or Sanding Sponge
Spray Paint Primer
Chalkboard Paint
Paint Brush or Roller
Drill
Twine or Ribbon
Step One: Create a template for the outline of your chalkboard. You can add some fun edges or keep it square, whichever you prefer.
Step Two: Trace or sketch the outline of your template onto the plywood with a pen or pencil.
Step Three: Cut your chalkboard out from the plywood using a Dremel or Jigsaw. We used our Dremel for this project since it's so versatile. It has some pretty fun attachments too!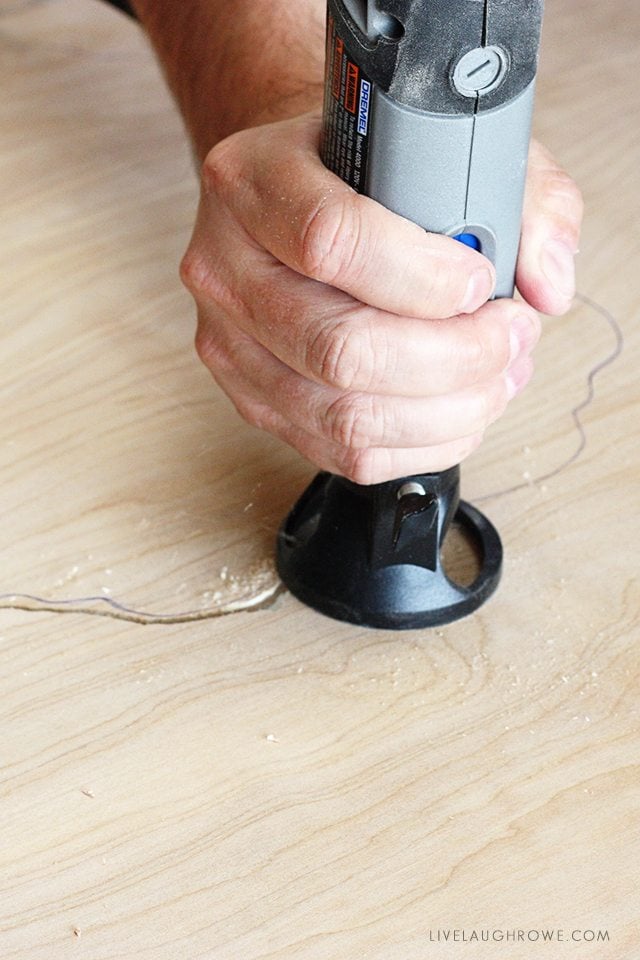 Step Four: Once you've completed cutting your board out, you'll want to put the sand paper bit on the Dremel If you're not using a Dremel, use sandpaper or a sanding sponge to clean up your edges.
I like to finish the job up with a fine sand paper too — for smooth edges.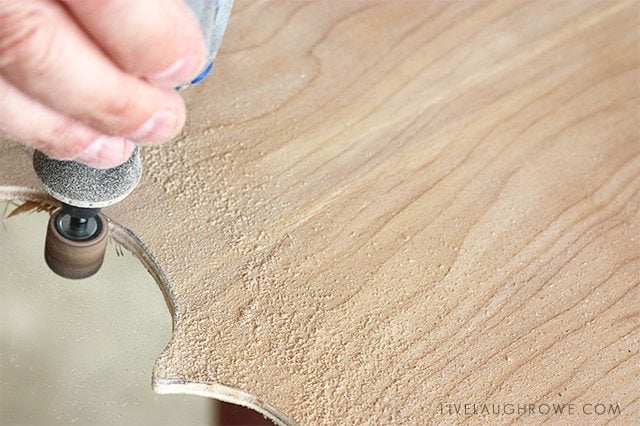 Step Five: Use your drill to make holes in board for your twine or ribbon.
Step Six: Prime (I used a spray paint primer) and paint. For the pictured chalkboard I used Annie Sloan Chalk Paint in Napoleonic Blue. Use a chalk paint of your choice, especially if you're wanting to use this as a chalkboard.
If you don't want to use this as a chalkboard, use acrylic paint and add a vinyl monogram, quote, etc.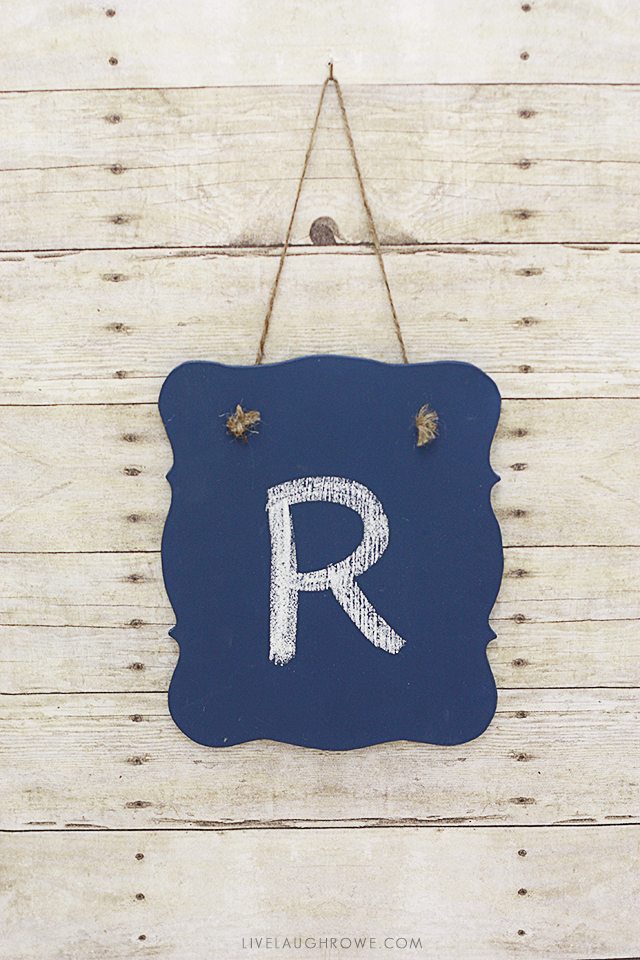 Simply string your twine or ribbon and hang! This would look great on a wreath, on a pantry door, etc. Oh the possibilities!

Be sure to visit with me here too:
Facebook | Instagram | Pinterest | Twitter | Google+