Have you heard of Think TANK? I was introduced to this brand through Blographer, a blog/photographer event that was held in NYC the day before BlogHer kicked off.
"Think Tank", which is defined as an idea producing organization, perfectly describes Think Tank Photo's company culture and mission of creating inventive new carrying solutions. Think Tank Photo is a group of designers and professional photographers focused on studying how photographers work, and developing inventive new carrying solutions to meet their needs. By focusing on "speed" and "accessibility," we prepare photographers to Be Ready "Before The Moment," allowing them to document those historic moments that reflect their personal visions and artistic talents. For some companies, it is only about the product. For us, it is more: It is about supporting photographers doing their job. If we can design products that help photographers travel easier, take pictures faster, and organize their gear more efficiently, then we will have accomplished something beyond the bags themselves."
As many of you know, my husband and just recently took a trip to St. John's, NL where we just happened to take a TON of pictures — meaning we were carrying around quite a bit of equipment. We said that we needed to get a bag that would hold all of the equipment and travel with us safely. I received the Airport 4-Sight rolling luggage from Think Tank to review. Not only did this meet our needs for future travel, but it provided us with a quality spacious bag! It holds two DSLRs. Sweet! Take a look at the inside of this bag…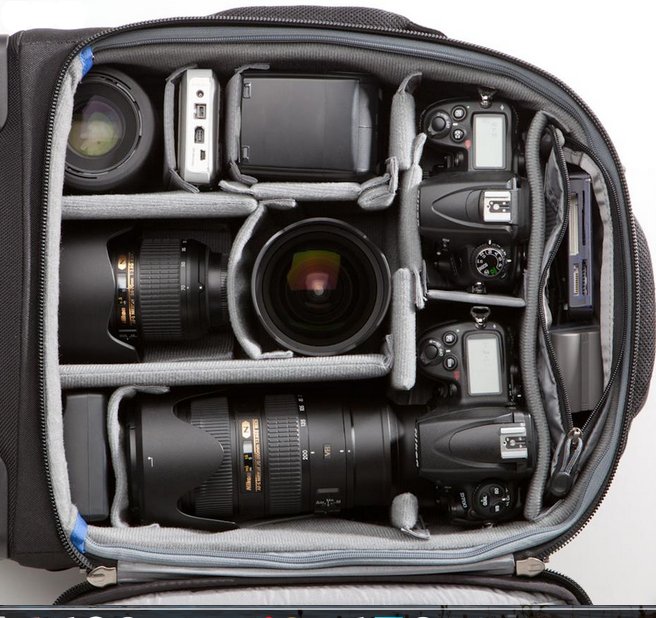 Here is the exciting news, friends!
Think Tank is giving one of you this bag: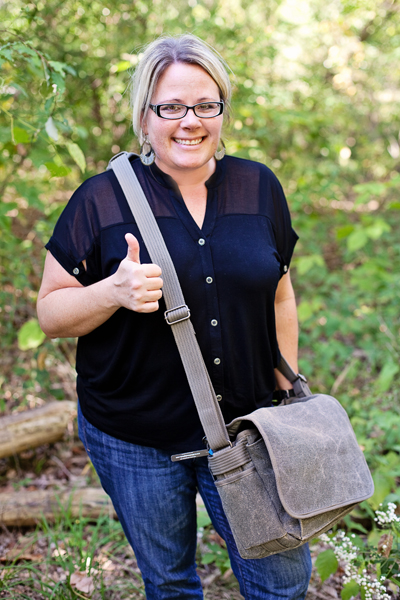 Are you excited or what? Eeeeeks!
This bag is fabulous! On the bag is a place to store your ipad too!
Features of the Retrospective 7 bag:
-Perfectly suited for standard DSLRs with a pocket for an iPad/11" MacBook Air
-Sound Silencers™ to turn off the front flap hook and loop for silent operation
-Cushioned and padded nonslip shoulder strap for all day comfort
-Organizational and zippered pockets for accessories
-Removable divider set for custom layouts
-Convenient carrying handle for grab and go
-Seam sealed rain cover
-Expandable front pocket for DSLR body or accessories
-Business card slot under the front flap for identification
-High quality YKK zippers
-Soft, flexible, lightweight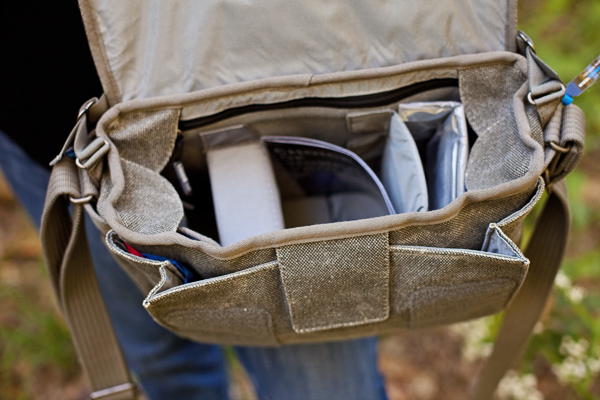 GOOD LUCK!
a Rafflecopter giveaway
Subscribe to Updates | Like on Facebook | Follow on Pinterest