I dream of having a Farmhouse Kitchen one day. It may or may not happen, so until then, I'll live vicariously through all of my talented on-line friends.
My parents retired last year. They bought a house in Springfield, MO over 10 years ago. While living in New Jersey, they had a company helping them keep tenants in the home, which also paid the mortgage.
Before moving in, they renovated their home and my mom got the kitchen of her dreams with all kinds of farmhouse charm. I'll be sharing pictures soon, both before and after. They've worked so hard and now they are enjoying their beautiful home.
Unfortunately, kitchen renovations aren't in the near future, so for the time being, I enjoy browsing the web and Pinterest and seeing all of the inspiration out there. Yes, I also enjoy a Fixer Upper episode every now and again.
With that being said, I hope you enjoy these posts I've rounded up. Prepare for a wee-bit of kitchen envy, mmmkay?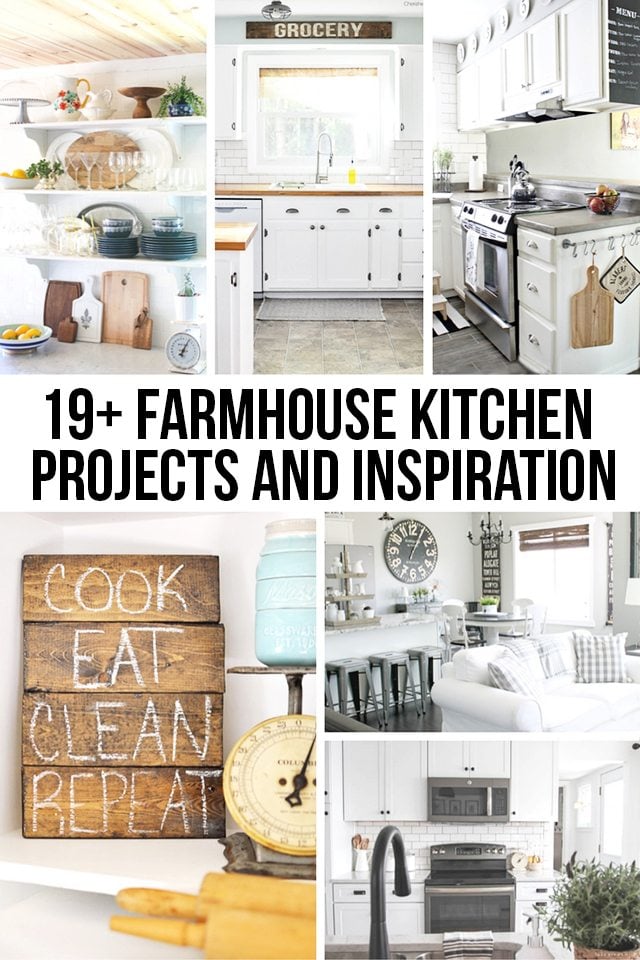 19+ Farmhouse Kitchen Projects and Inspiration
So, what do you think? If you're looking for some more additional farmhouse inspiration, check out this great book: A Touch of Farmhouse Charm by Liz of Love Grows Wild. You can learn a little more in my Vintage Wooden Spool post.
Let me know what your favorite project or kitchen is in the comments, I love hearing from you.

Be sure to visit with me here too:
Facebook | Instagram | Pinterest | Twitter |Google+