Perfectly rustic jute coasters and trivets that add a simple charm to tea time or dinner time!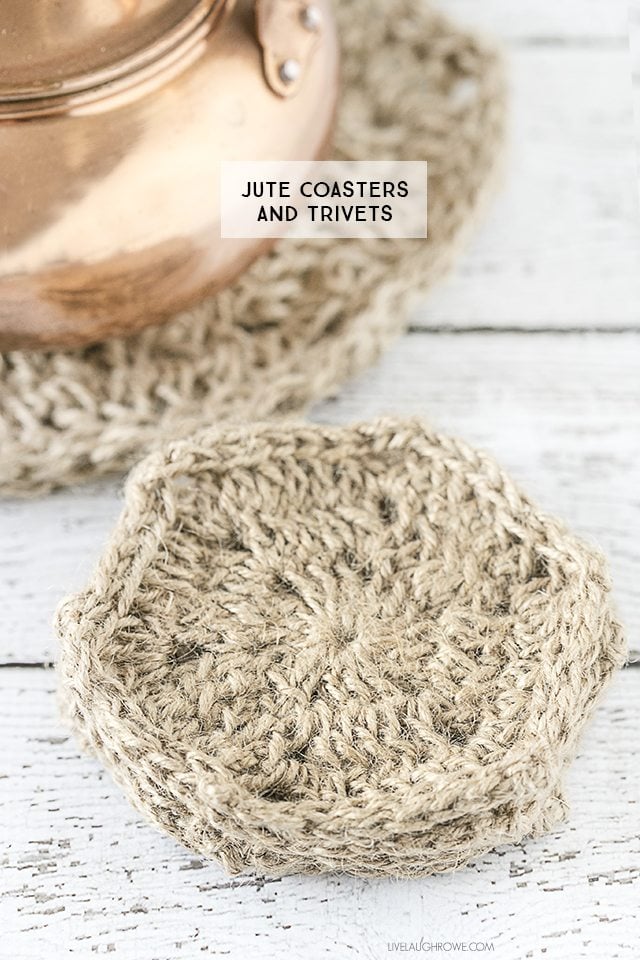 Ask and ye shall receive! I am a HUGE believer in that statement. Towards the beginning of July, I featured these Hexagon Jute Trivet project in my Easy Projects for the Weekend round-up at one of my linky parties. I then obsessed over the jute trivets.
If you've been around long enough, you might know that I took a crochet class a couple years ago. Unfortunately, I haven't kept up with it, so I knew I couldn't pull these off (womp womp womp).
However, I knew my mother-n-law is a big knitter and does some crocheting. I sent off a quick e-mail and asked if she might be able to make me a few of the jute trivets.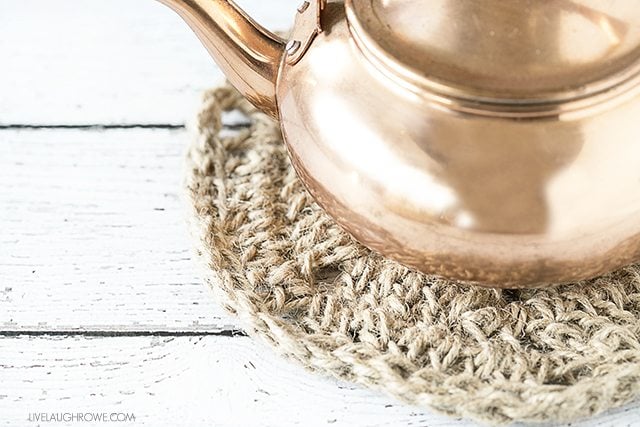 Nevertheless, a week or so ago, a package arrived in the mail with the jute trivets — and a set of jute coasters! I might have squealed a bit when I saw the package in the mailbox. My mother-n-law said she wasn't very happy with how they turned out, but I L-O-V-E them.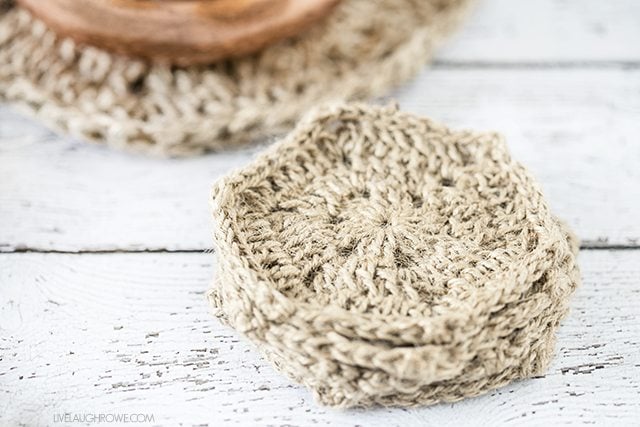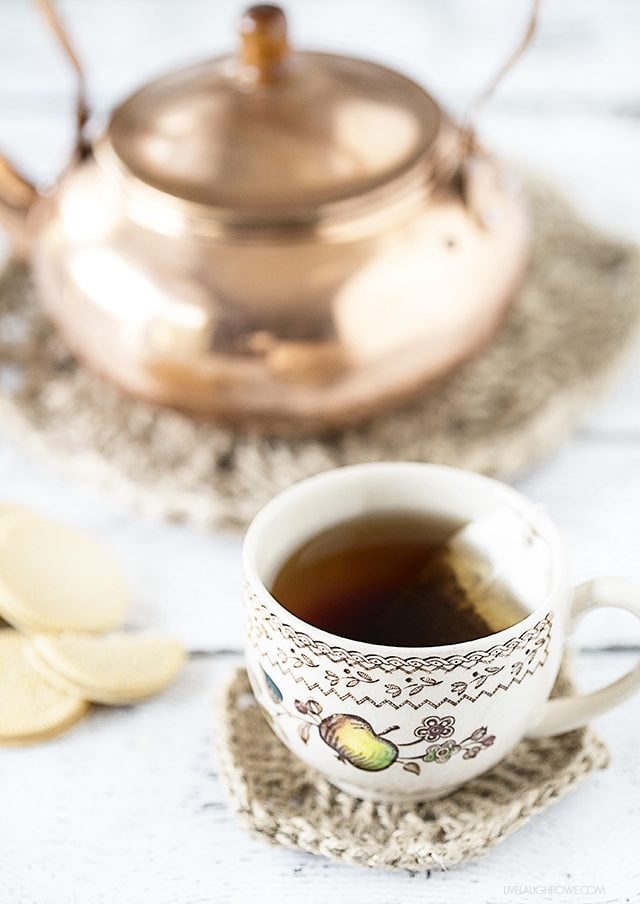 Jute makes my heart sing. Yes, it can be a bit messy, but it's imperfections make it appear more rustic. So, I had to share and give a huge shout out to Jeannette (MIL). In her note to me, she said the just coasters would go perfectly with my birch napkin rings. I couldn't agree more!
Interested in making your own jute crochet trivets? Be sure to visit with Olives and Okra for the crochet pattern and necessary supplies.
Not a crocheter? This crochet jute coasters and trivet set is lovely as well! I may or may not have bought this crochet jute placemat.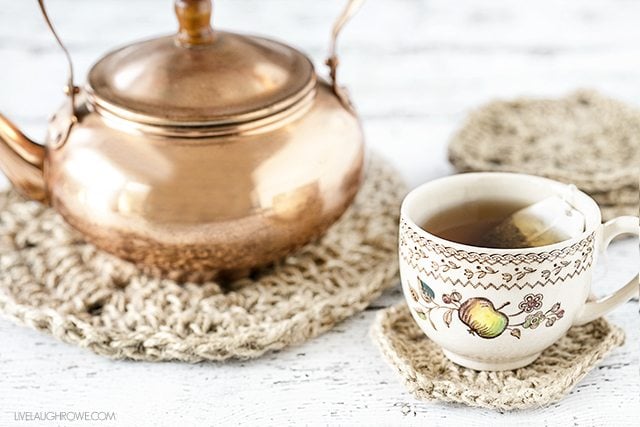 Care to join me for some tea? I'd love to have you.

Be sure to visit with me here too:
Facebook | Instagram | Pinterest | Twitter |Google+