Along with hearts, candy and all things red and pink, some of us my also have a slight love affair with fonts. I love them and all the fun printables, cards, and gifts I can create with them. If you're a part of that club, then you might just do a happy dance when you see these 17+ Valentine Fonts I've rounded up. They also happen to be some of my faves!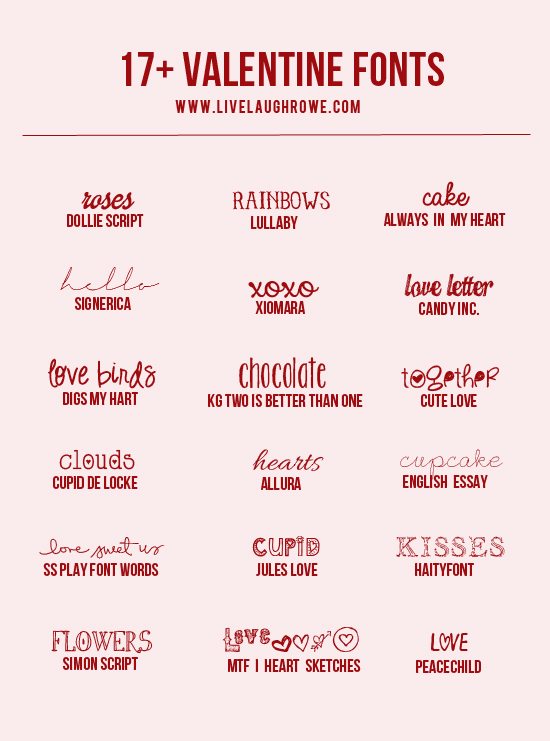 Each of the fonts are listed with links for your convenience:
Dollie Script | Lullaby | Always in My Heart | Signerica
Xiomara | Candy Inc. | Digs My Hart | KG Two Is Better Than One
Cute Love | Cupid De Locke | Allura | English Essay
SS Play Font Words | Jules Love | Haityfont | Simon Script
MTF I Heart Sketches | Peacechild
In case you missed these, here are my favorite handwritten fonts too!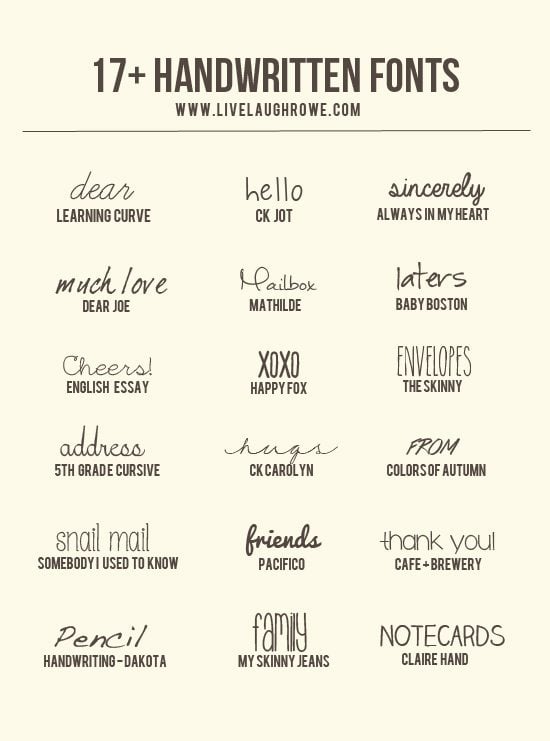 So, what will you create with these lovelies?

Be sure to visit with me here too:
Facebook | Instagram | Pinterest | Twitter | Google+