The widespread grin of gastronomic euphoria spread across my lips as I sank my teeth into another cinnamon swirl mini cheesecake. Suddenly, my toddler bounded in. "Mama! What are you eating?" I knew that moment couldn't last long, and to be honest, neither did the batch of cinnamon swirl mini cheesecakes.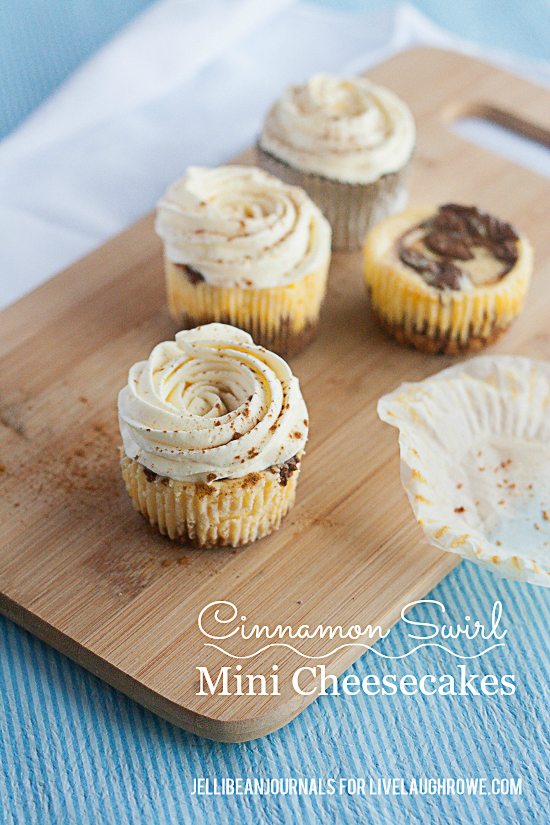 Crispy cinnamon-infused cracker crumbs sitting beneath a lush, creamy cheesecake filling swirled with cinnamon and brown sugar isn't something that lasts long around my house.
You've just gotta try these for yourself! Each mini cheesecake is perfectly portioned and removes cleanly from wrappers like a dream, especially if you chill them a few hours or even freeze them before serving. As with most cheesecakes, these taste better the next day when the flavors settle and meld. The batter is quick and easy to prepare, you can even do it by hand, so tie on your apron and let's bake some cinnamon swirl mini cheesecakes!
Let's get this foodie party started, shall we?!
Cinnamon Swirl Mini Cheesecakes
Ingredients
Crust:
1 1/2

cups

graham cracker crumbs

1/2

teaspoon

cinnamon

4

tablespoons

butter

melted
Filling:
2

cups

cream cheese

at room temperature

1/3

cup

sour cream

1/2

cup

sugar

1/2

teaspoon

vanilla

2

eggs

at room temperature

1

tablespoon

flour

1

tablespoon

cinnamon

1

tablespoon

brown sugar

2

cups

whipped cream

optional for decorating
Instructions
Preheat oven to 350F. Combine graham crumbs, 1/2 teaspoon cinnamon and 4 tablespoons butter in a small bowl. Divide among 12 lined muffin tins.

In a medium bowl beat cream cheese and sugar. Add sour cream, vanilla, and eggs and beat to combine. Beat in flour.

Remove 1/3 cup batter to a small bowl and stir in cinnamon and brown sugar.

Divide main bowl of cheesecake batter among tins. Using a teaspoon dallop cinnamon batter on top of each mini cheesecake. Use a toothpick or sharp knife to swirl throughout.

Bake 20 minutes or until the centers of the mini cheesecakes are a just a bit wobbly. Turn off oven and insert a wooden spoon into the oven door to keep it the slightest bit ajar for 15 minutes. The more slowly the cheesecakes come to room temperature, the less likely they are to crack. After 15 minutes either open the oven door fully, leaving the cheesecakes inside until they fully cool, or if you're in a hurry, take them out and set them on a cooling rack. Refrigerate 4 hours or overnight before serving.
Notes
If cheesecakes do crack, just whip some cream and pipe it on top. Voila, Gorgeously scrumptious cinnamon swirl mini cheesecakes!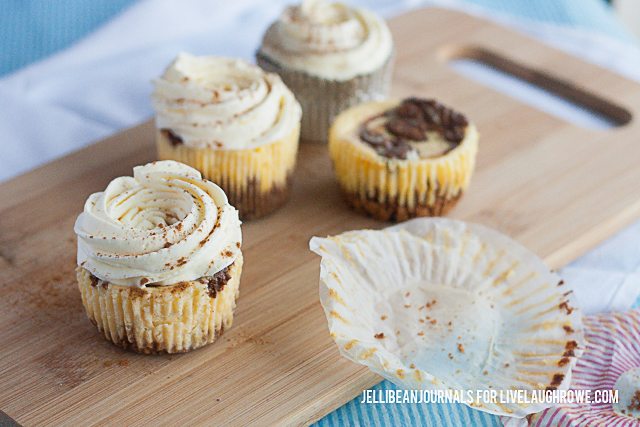 Please your palette with even more of my favorite sweets: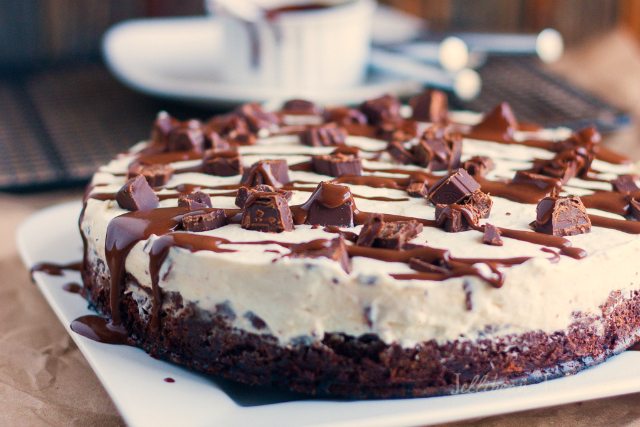 Mint Chocolate Brownie Cheesecake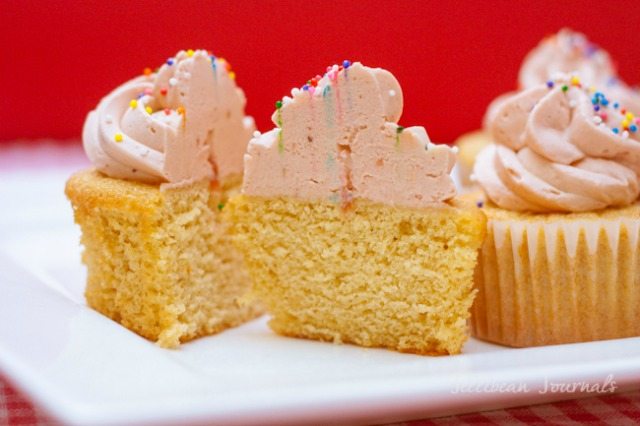 Cream Cheese Pound Cake Cupcakes with Strawberry SMBC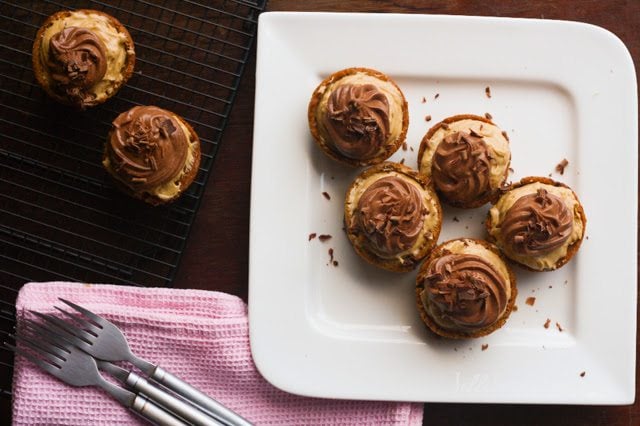 Chocolate Chip Cookie Peanut Butter Cheesecake Cups
You can also find me hanging out here:
Pinterest | Facebook | Twitter | Google+
https://betweennapsontheporch.net/