A few weeks ago I shared a Key Lime Pie Popsicle recipe from Weight Watchers. Due to the temperatures continually getting comfy in the 90's to 100's, I've been doing a little more popsicle making. And these Blueberry Cheesecake Popsicles are the perfect icy treat for the blueberry lover!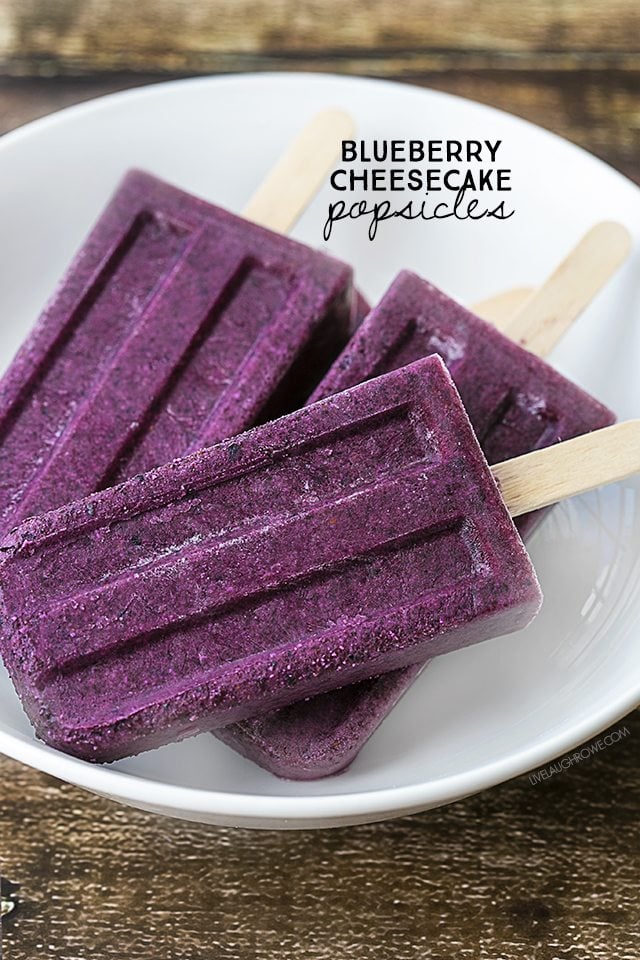 So, I have confession to make. Wait for it. I'm not a huge fan of blueberries (womp womp womp). You might even say that I don't like them at at all. However, I was willing to give these popsicles a try — plus, my sister loves blueberries.
Consequently, these popsicles probably wouldn't be classified as a favorite of mine, but they are packed with flavor and make for a great icy treat on a hot day. If you're a blueberry lover, then I'm sure these will be right up your alley. The hubs and my sister said they were good, so I'll let them be the judge of these frozen treats.
With a blender, popsicle molds and a small space in your freezer, you're all set to get these Blueberry Cheesecake popsicles ready for snack time! While they're freezing, maybe you can catch up on a book your readings, call a friend or do a little meal planning.
Blueberry Cheese-Cake Popsicles
Ingredients
1 1/2

cups

frozen blueberries

thawed (do not use fresh)

1/2

cup

low-fat cottage cheese

1/2

cup

low-fat milk

3

tablespoons

maple syrup

1

teaspoon

lemon juice

1/2

teaspoon

vanilla extract

1/8

teaspoon

ground cinnamon
Instructions
Place all of your ingredients into a blender and puree, scraping ingredients off sides of blender back into the mixture as necessary.

Freeze until solid.
Notes
Makes six popsicles when using ⅓-cup molds.
Weight Watchers SmartPoints Value: 2
Recipe courtesy of Weight Watchers.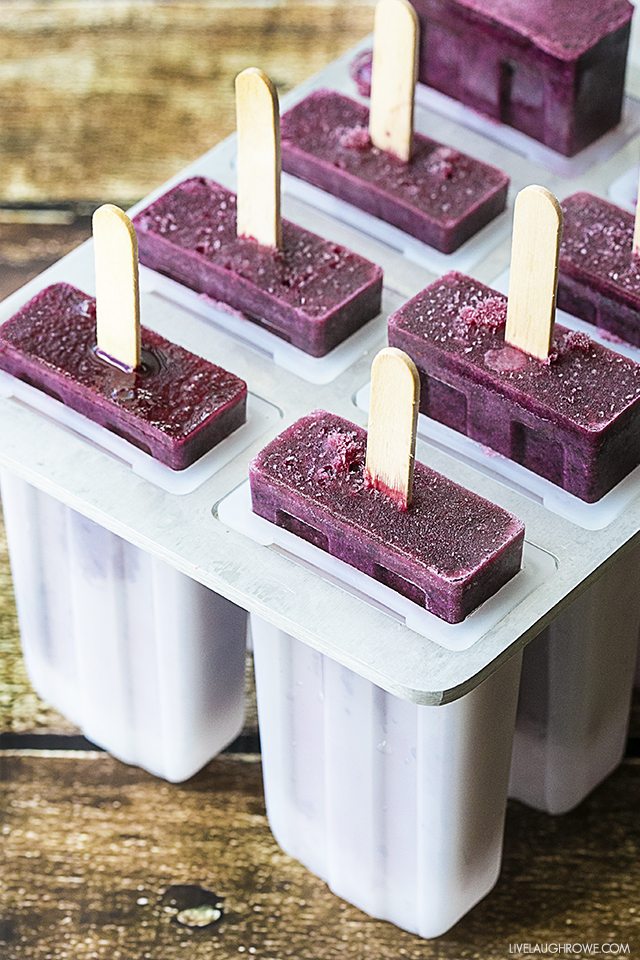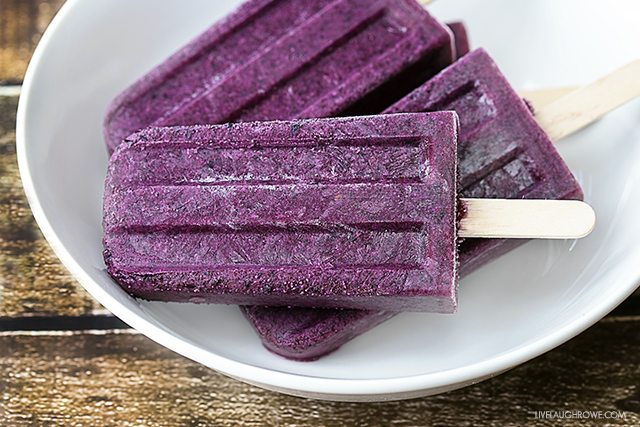 Unfortunately, it's going to be around 90+ degrees here in St. Louis again, so I guess I'm the lucky one to have a few extras in the freezer. Maybe you can give them a try and let me know what you think. Stay cool, friends!

Be sure to visit with me here too:
Facebook | Instagram | Pinterest | Twitter |Google+