Today Jelli of jellibeanjournals.com is back with a frozen treat that will win the hearts of peanut lovers: Pistachio-Peanut Popsicles. Cold and refreshing, here we come!
Nothing's more refreshing on a warm, sunny day than an ice-cold treat. These quick and easy pistachio-peanut popsicles go straight from the blender to your freezer in under 2 minutes and are a surefire hit for your summertime barbecues.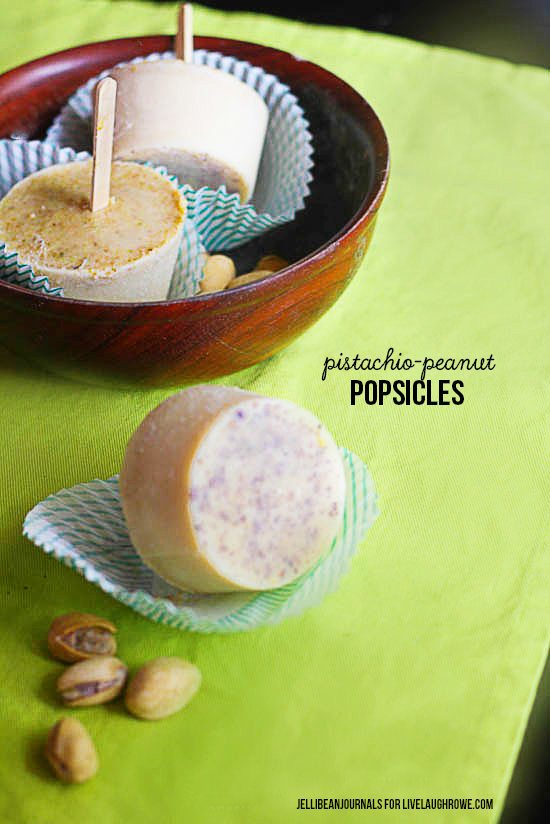 There's something about popsicles that bring out the kid in us all, but these pistachio-peanut popsicles have a unique flair that appeal to both children and adults alike. The creamy popsicle base is made by combining sweetened condensed milk, evaporated milk, and whole milk. The pistachio peanut popsicles get their nutty flavor straight from the source- roasted peanuts and pistachios.
Whether you prefer your homemade popsicles smooth or enjoy finding little nutty tidbits throughout, it's your choice with this popsicle recipe. Since all the ingredients are conveniently mixed up in the blender, the final texture of your popsicles depends on how long you blend. Personally, I love biting into little chunks of pistachios and peanuts in my popsicles, so I only blend for about 15 seconds.
Let's cut the chatter and get to popsicle making, shall we?!
Pistachio-Peanut Popsicles
Ingredients
1

14 oz.can sweetened condensed milk

1

12 oz. can evaporated milk

1/2

liter

milk

1/2

cup

chopped peanuts

1/2

cup

chopped pistachios
Instructions
Pour all ingredients into a blender and blend. Pour into popsicle molds and freeze until solid. Makes ~10 popsicles.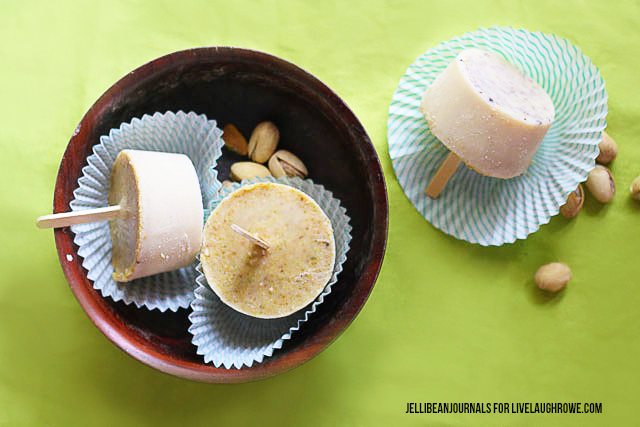 On the lookout for more cold summertime treats? You've gotta try these:
You can also find me hanging out here:
Pinterest | Facebook | Twitter | Google+
https://betweennapsontheporch.net/