Ever want to wonder what to do with rusty old bed springs? Today I'm sharing 15+ Old Bed Spring Crafts for all of you vintage lovers who might have a few lying around.
My love for all things vintage has really grown over the past year. Maybe it's because I frequent vintage markets more often and have my own booth at the Vintage Peddler (haha). Regardless, it's been fun picking up some items to challenge myself with an upcycle.
I love this quote by home owner, Heather Salazar: "New stuff doesn't usually have the character I adore — the rust, the chipped paint, the history."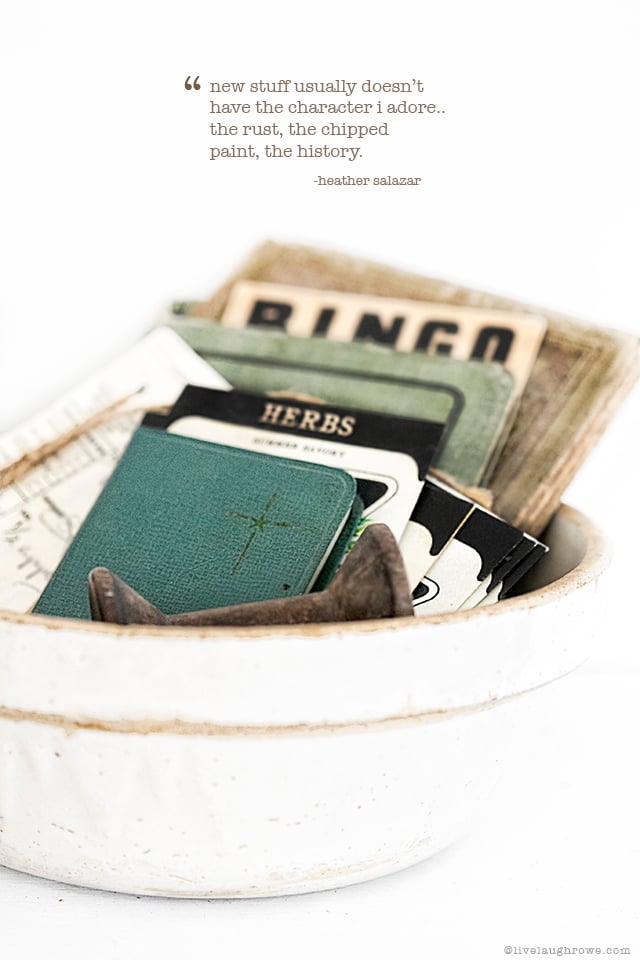 These old bed springs are no exception to the rusty history, so maybe you'll find just the inspiration you're looking for! Some of these would make great gifts for your vintage loving friends too. Enjoy.
Old Bed Spring Crafts and Projects

Who would've ever thought these silly bed springs could be so versatile. From wind chimes to vases and so much more! Tell me which one is your favorite in the comments below!
15+ Bed Spring Crafts
Nest Wreath via Beyond the Picket Fence
Succulent Vase via Home Road
Wine Rack via Creek Walker Art
Christmas Tree Decor via Treasures from the Heart Gifts
Floral Vases via Four Corners Design
Squirrel Feeder via My Projects and Find
Christmas Bells via DIY Inspired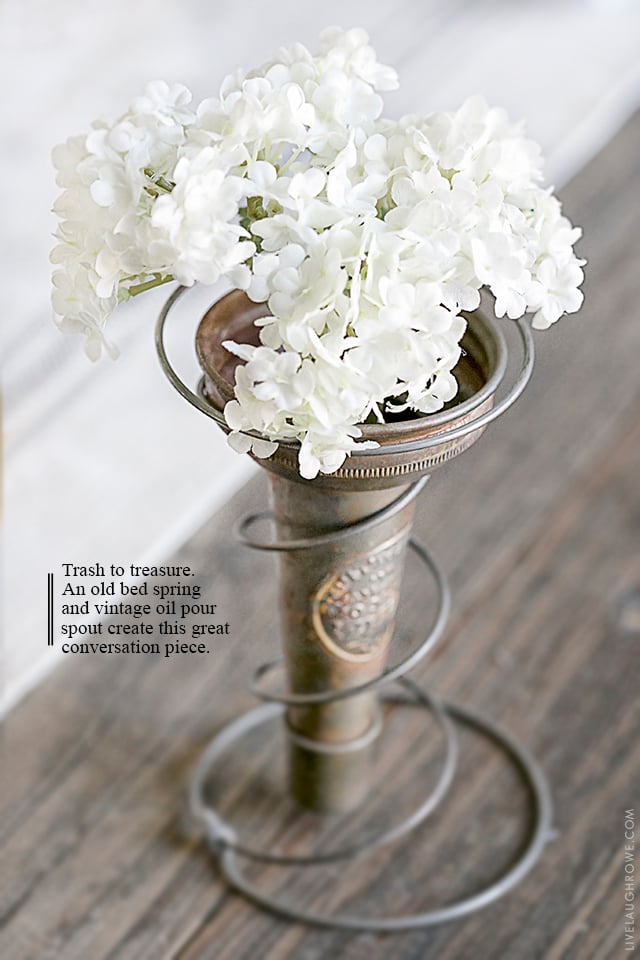 Old Bed Spring Vase Holder via Live Laugh Rowe
Snack Holder (no tutorial) via Pinterest
Photo Display via Four Corners Design
Snowmen via homedit
Rusty Spring Photo Display via Home Road
Bed Spring Light Fixture (no tutorial) via Pinterest
Wall Candle Sconces (no tutorial) via Pinterest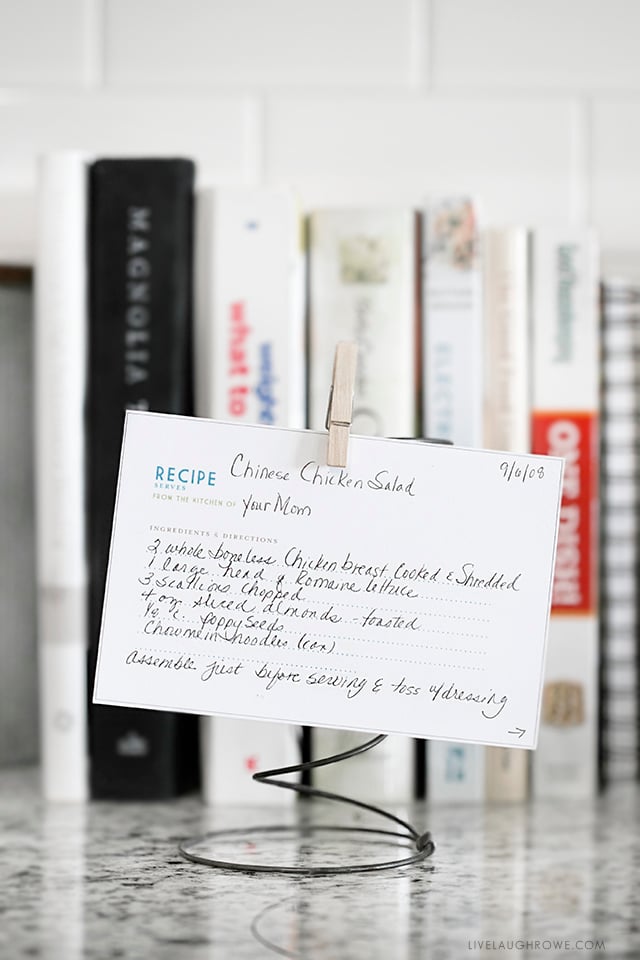 Recipe Holder (no tutorial) see picture above
Wine Bottle Accessory via Chipping with Charm — add a little rustic touch to a hostess gift.
Rusty Metal Garden Decor via Apartment Therapy
Candle Holder/Plate (no tutorial) via Pinterest
Wind Chime (no tutorial) via Pinterest
Christmas Tree (no tutorial, but ADORABLE) via Itsy Bits and Pieces

Be sure to visit with me here too:
Facebook | Instagram | Pinterest | Twitter | Google+