With the hustle and bustle of the holiday season, trying to think outside the box can be tough. So how about using kraft paper to wrap your gifts this year — and pairing them with these beautiful winter watercolor gift tags?
In short, maybe simplifying things will bring a little less stress to the craziness that often accompanies all of our holiday preparations.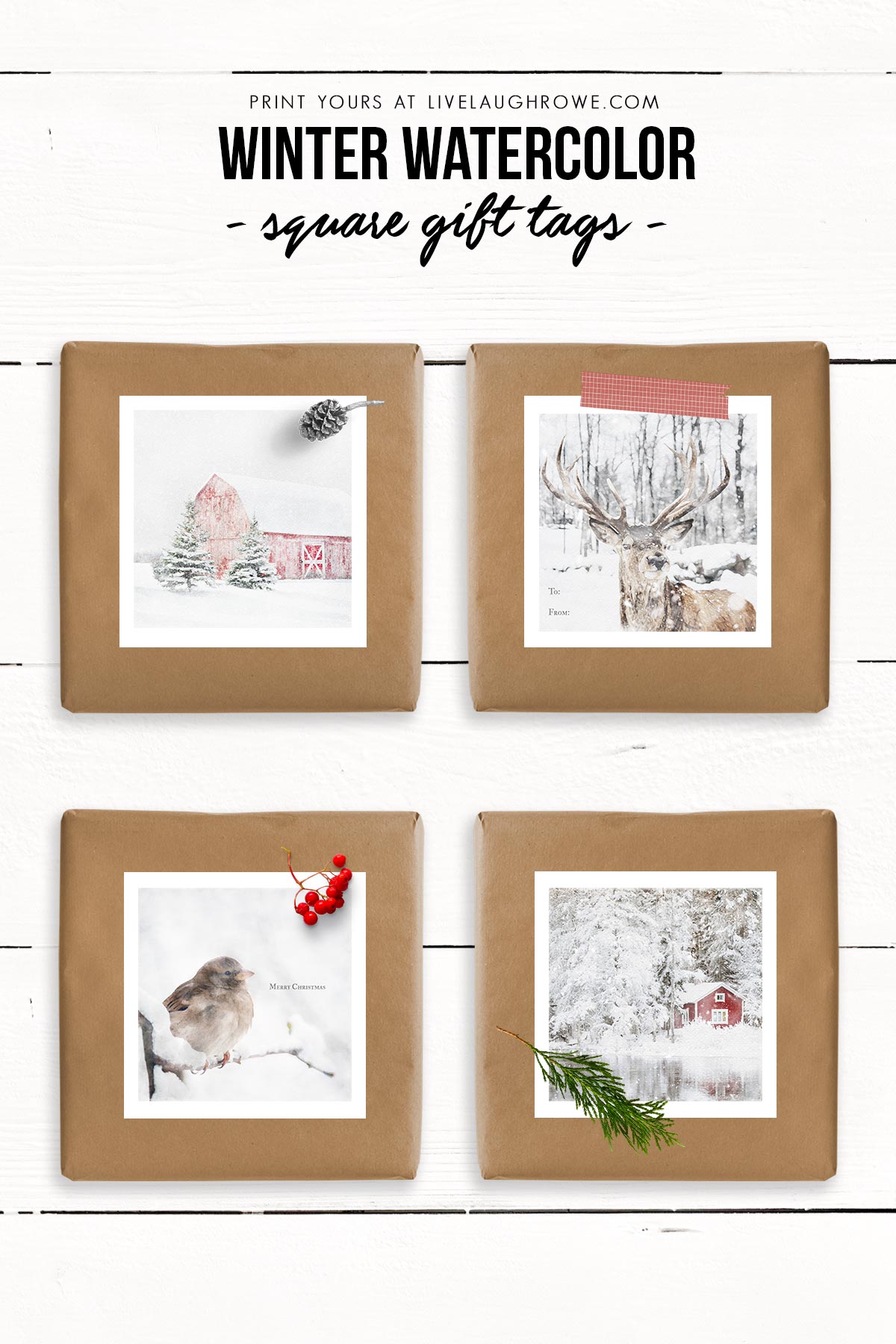 Sometimes during the hustle and bustle of the season, I like to sit down and enjoy some creative time. I find it to be therapeutic at times.
Often I feel like everything I do has to be for the blog, which can sometimes put a little extra pressure on me. However, when it comes to creating printables — I absolutely love them. I really enjoy creating them for all of you.
And I'll tell you a secret. Sometimes I'm creating something for myself (or family) and I can't help but share it with you. But let's keep that between us. Mmmmkay? Sharing is caring. Am I right?
Call me crazy, but Photoshop is one of my many happy places. I love creating, editing, and learning about all of the possibilities that lie within that software.
I guess you can call me an Adobe Photoshop nerd. Ha. And yet I have so much to learn…
Other Printable Gift Tags and Cards:
Plaid Gift Tags
Printable Christmas Cards
Buffalo Check Gift Tags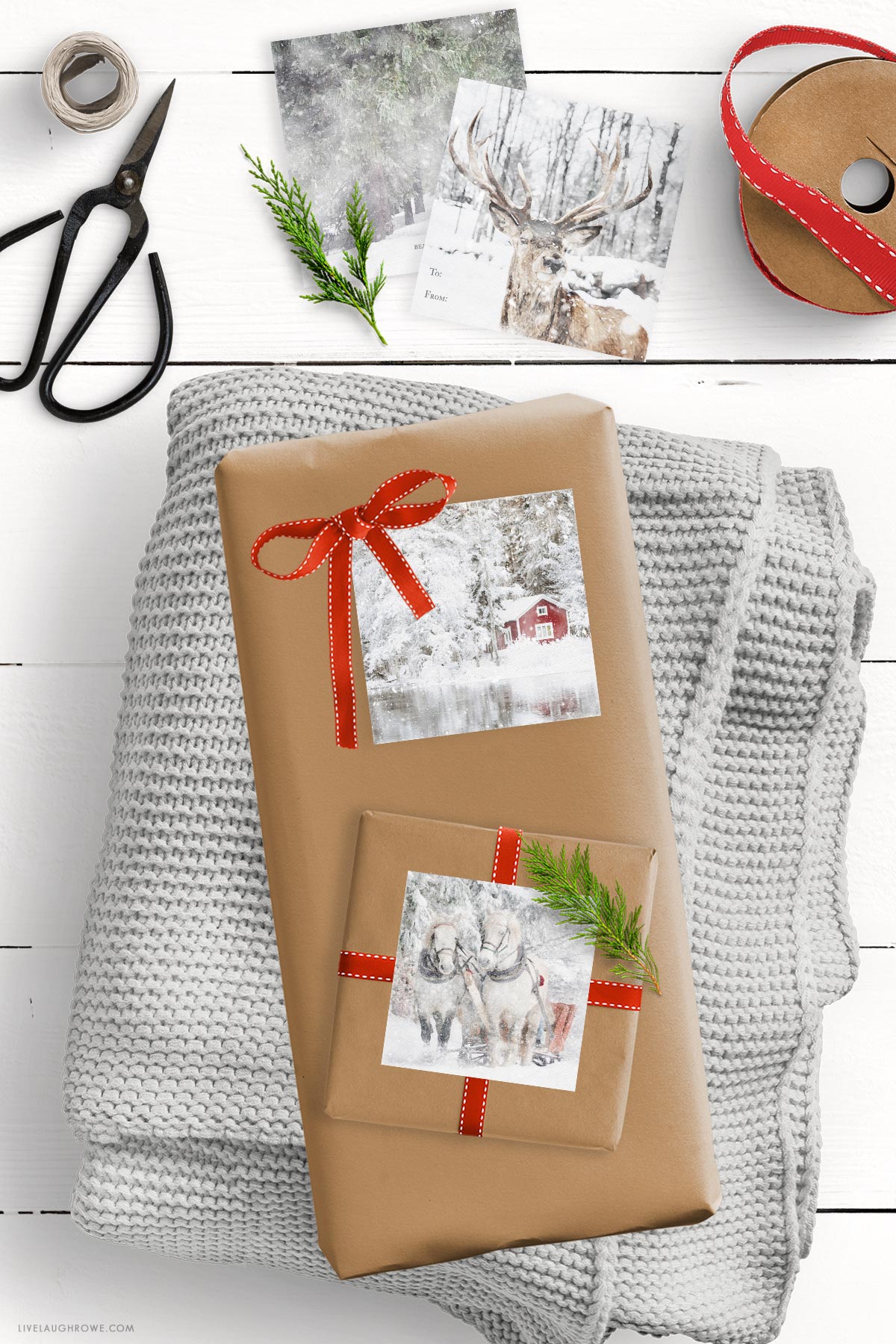 Photos for Tags?
Anywho, I certainly love the simplicity of using photographs for gift tags. I mean, seriously, it's such a great idea.
Consequently, you can use old photos, new photos, random/quirky photos, and even add a little flair to any photo you might have on hand.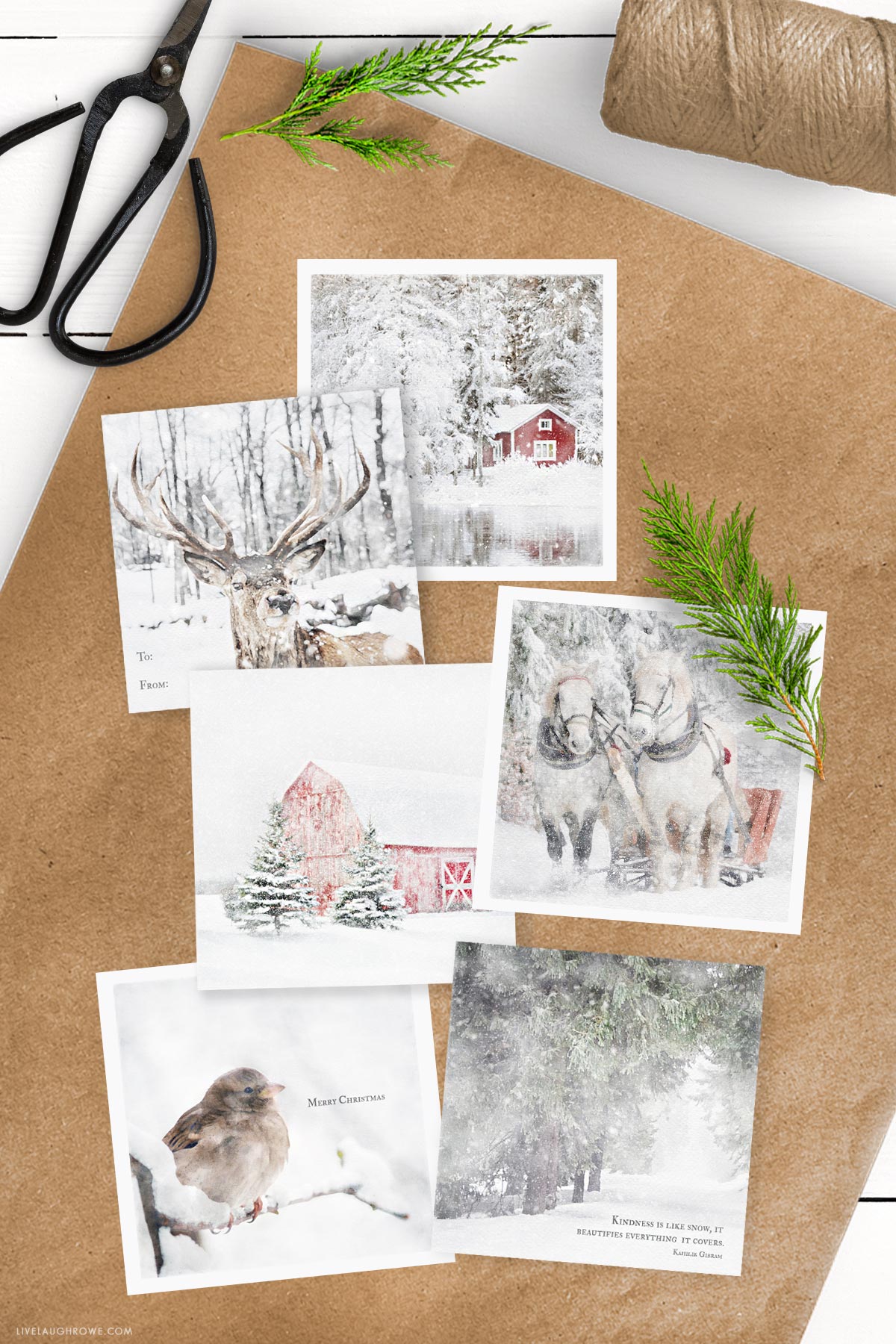 The images used for the tags have had a pop of watercolor added to them. There are no crisp lines, but each image is unique and creates a sense of emotion.
I've added text to a few as well, to add a little diversity.
Nevertheless, I think these Winter Watercolor Gift Tags hit the nail on the head when it comes to simplicity, uniqueness, and festiveness.
Plus, they're ready to go for you. So, all you have to do is print, cut, and attach. Drop the mic!
PLUS, you can cut them with or without a white border adding a bit of versatility. Yas!
Watercolor Winter Gift Tags
You'll find six different tags on the printable. Each card (without a white border is sized at 3″ x 3″ ( a post-it size).
On the other hand, if you cut them with a white border, they will be a little larger. I really love them with the border, but I'm letting you have the option. Enjoy, friends.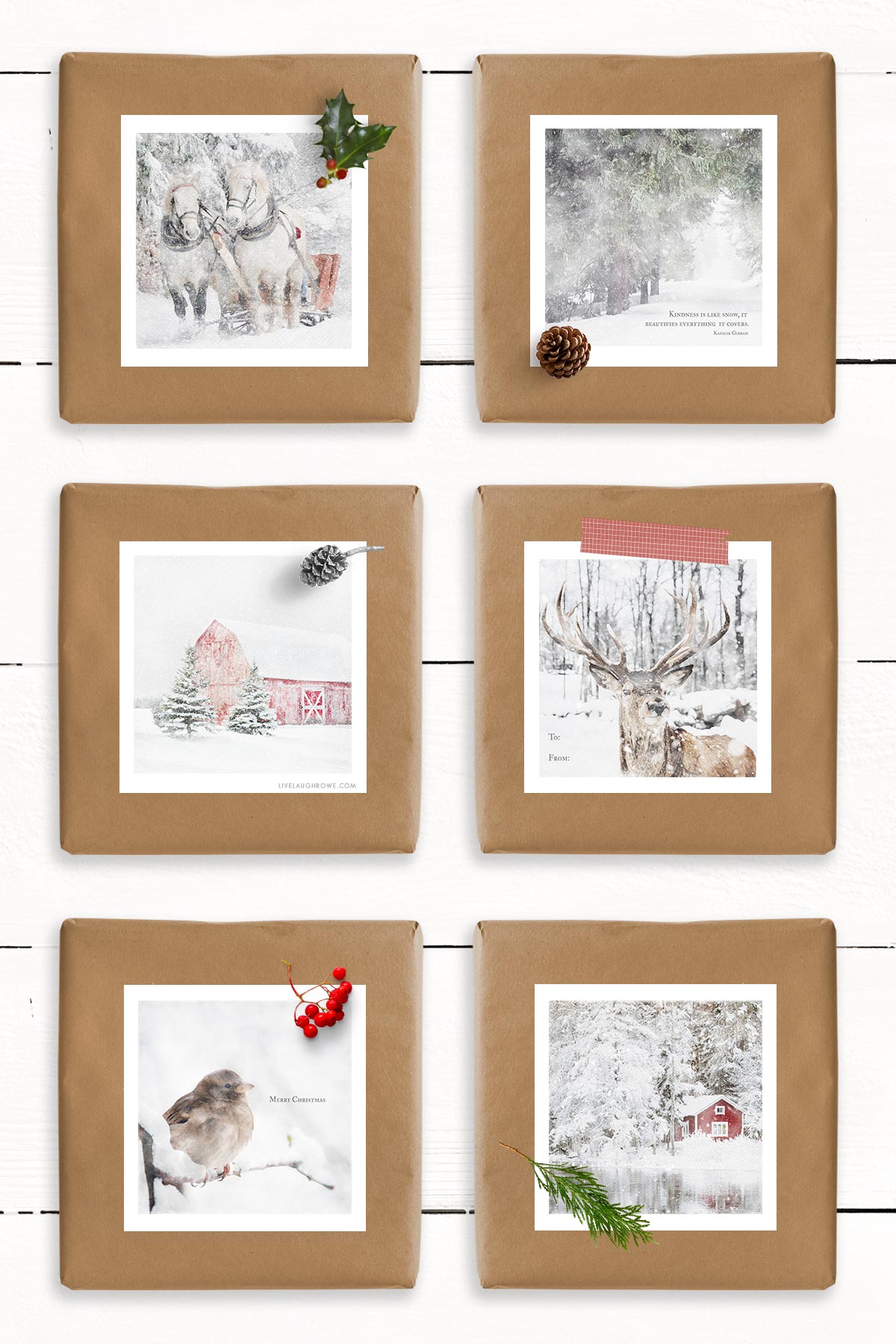 Please Note. Printables and downloads designed by Live Laugh Rowe are for PERSONAL USE ONLY. So, please do not alter the file or claim it as your own. Not intended for resale. Nor are the printed versions of this file.
PRINT OR SAVE HOLIDAY GIFT TAGS
Check out these fun Winter Printables too:
Hello Winter
Winter Bucket List
Cup of Cheer Printable Tags
Evergreen Lodge Winter Printable