As many of you know, I have a true love for all things vintage. If I could get married all over again, I'm 99% sure I would go with a vintage theme! Recently, I took on the fun of mixing a little burlap and bling for a vintage wedding tablescape! I incorporated some products from the David Tutera Bridal wedding line and really love how it came together.
Check out this perfectly vintage tablescape mixing fabrics, twine, burlap and a little bling!
Lovely Centerpiece for Vintage Wedding Tablescape

A few years ago, David Tutera spoke at a blog conference I attended. What a fun, energetic guy! It's always fun to put a face and personality with a product too. Let's see if you can find some inspiration too.
Supplies:
Mason Jar
Burlap
Muslin
Lace
Glue Gun
Twine
Wine Corks
David Tutera's Table Cards
David Tutera's Rhinestone Accent Pins
Davie Tutera's Wedding Bubbles
Let's start with David Tutera's Double-Sided Table Cards with the scroll edge! I love these. They're perfectly versatile, so I knew I wanted to use them but needed to add a rustic feel. I thought the corks were the perfect fit!
Cork Table Card Holder
Glue six of the corks together and simply slide your table card in place between them. This could also be used to place photographs on the reception tables or gift table. It's inexpensive and adds an older feel to the tablescape.
Rustic Jar Wraps
The next piece I did was the mason jar burlap and bling wraps! These make a beautiful centerpiece. To get this project underway, you'll need to measure the circumference of your jar and cut a strip of muslin, burlap and lace.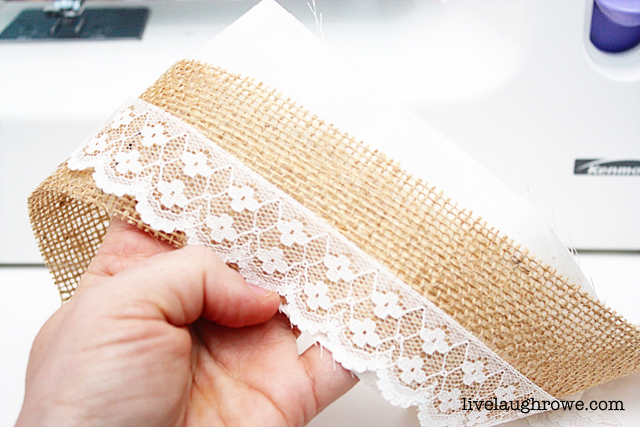 You'll then pin and sew the three pieces together. Sews straight lines in multiple places. And you'll also sew along each of the ends as well. As you can see, I kept the frayed edges on the fabric. After you've completed the sewing, attach one of David Tutera's Rhinestone accent pins.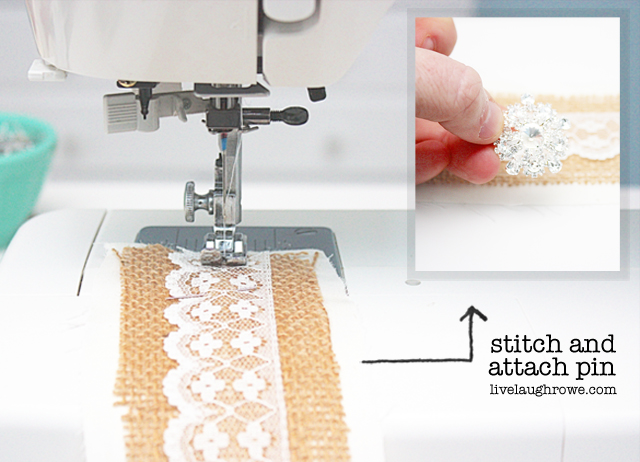 Glue one end of the mason jar wrap to the jar using your hot glue gun, and continue to wrap the piece around the jar and apply another bit of glue.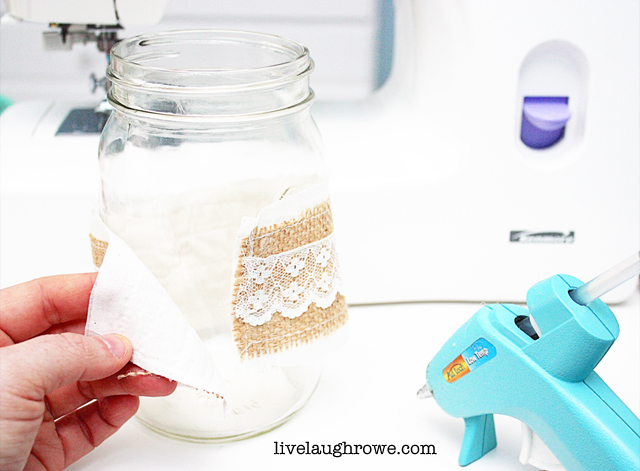 Add fresh or silk flowers and you have a perfectly rustic centerpiece. Depending on the flowers and/or bouquet you use, you could easily add some rhinestone sticks as well.
Twine Wrapped Bubbles
The wedding bubbles wrapped with a little twine created the perfect mix for sending off the bride and groom!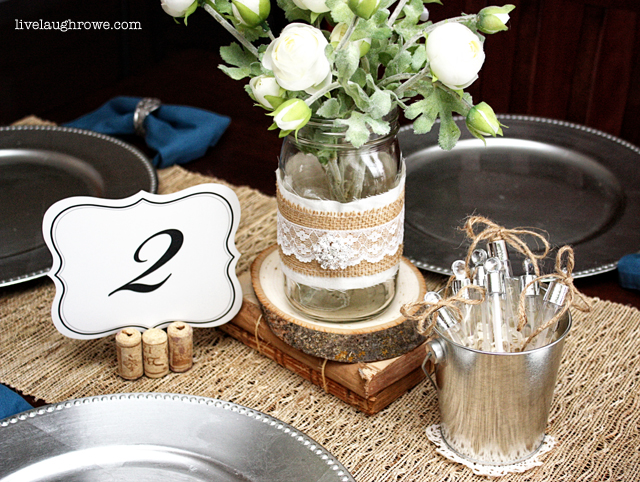 Be sure to visit with me here too:
Facebook | Instagram | Pinterest | Twitter | Google+