Spring is just around the corner, friends. And do you know what? I've never been more ready (insert happy dance). So, as you can imagine, I've already done a little spring decorating in our home. Let's take a quick look at the spring vignette I styled on the buffet in our eating area.
Plus, if you stick around long enough, you'll find some even more incredible inspiration. Woo-hoo.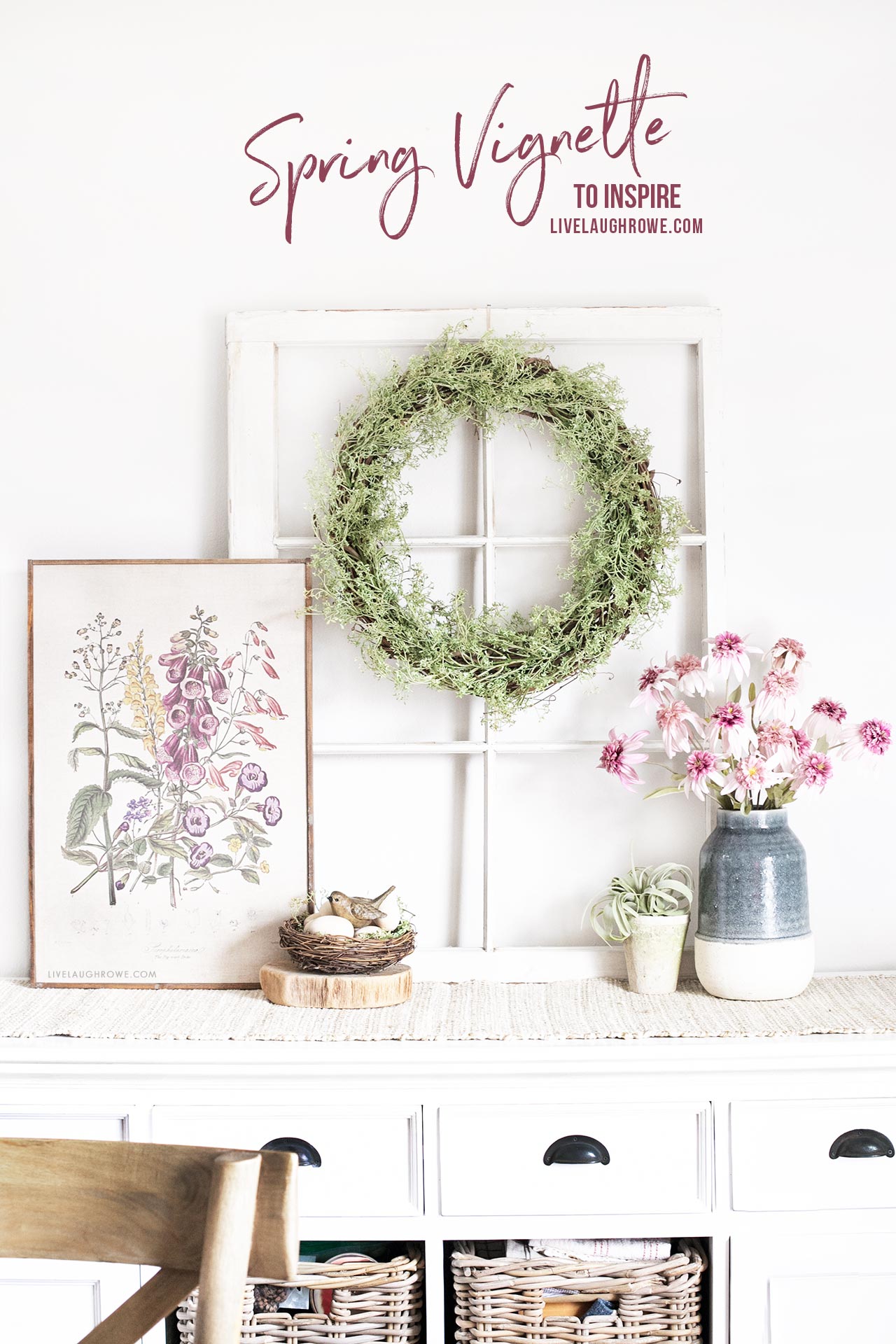 I love its simplicity. And the subtle pops of color that I was able to incorporate are perfection.
This winter was a rough one for me. I always get seasonal depression, but I think staying at home and the effects of the pandemic made this winter seem a little less tolerable. The sunshine and 60º F days are making me feel like a whole new person. PTL.
So I masked up and headed out to do a little spring vignette decor shopping. Other than already having the window, my first purchases were the daisies and artwork.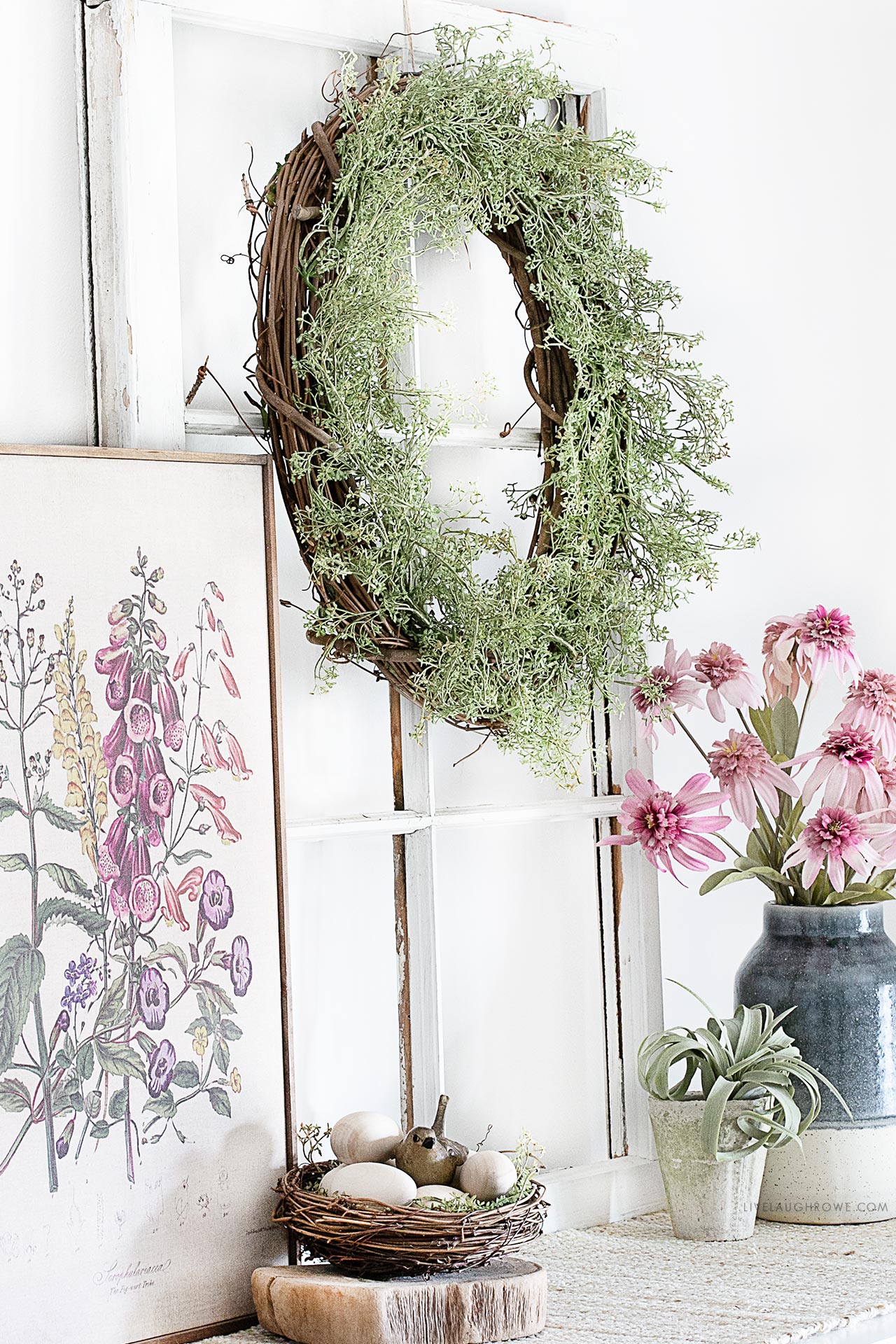 A second trip was made into town and I picked up the runner and vase. After a great deal of trial and error, the spring vignette seemed to finally come together.
"That is one good
thing about this world…
There are always sure
to be more springs."
L.M. Montgomery
It's perfectly simple, yet it makes me incredibly happy. And the muted colors are lovely (to me anyway).
Nevertheless, I started with an old window and handmade wreath.
The sun daisy stems were a perfect match for the blue pottery vase.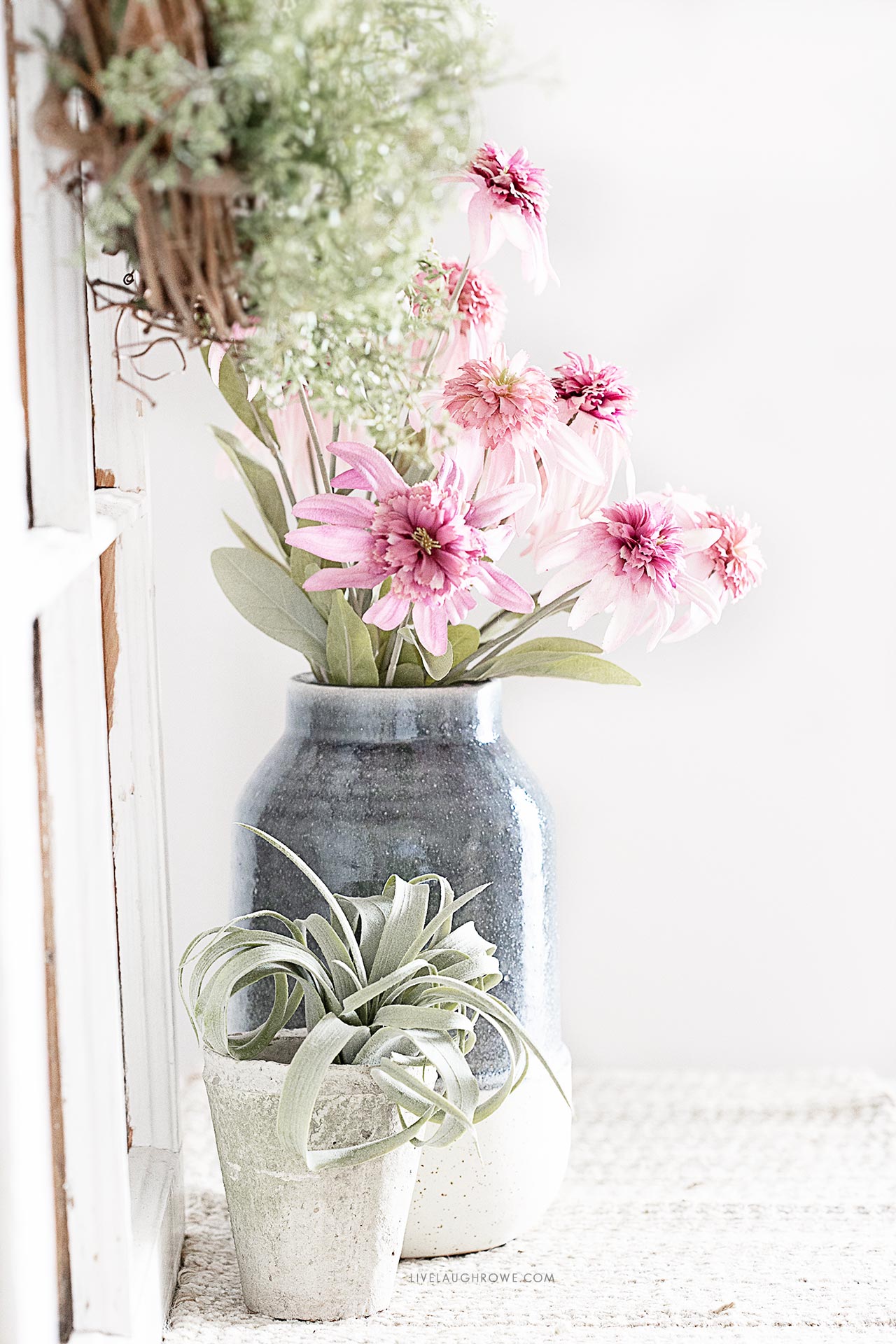 And how about the vintage-inspired botanical framed artwork?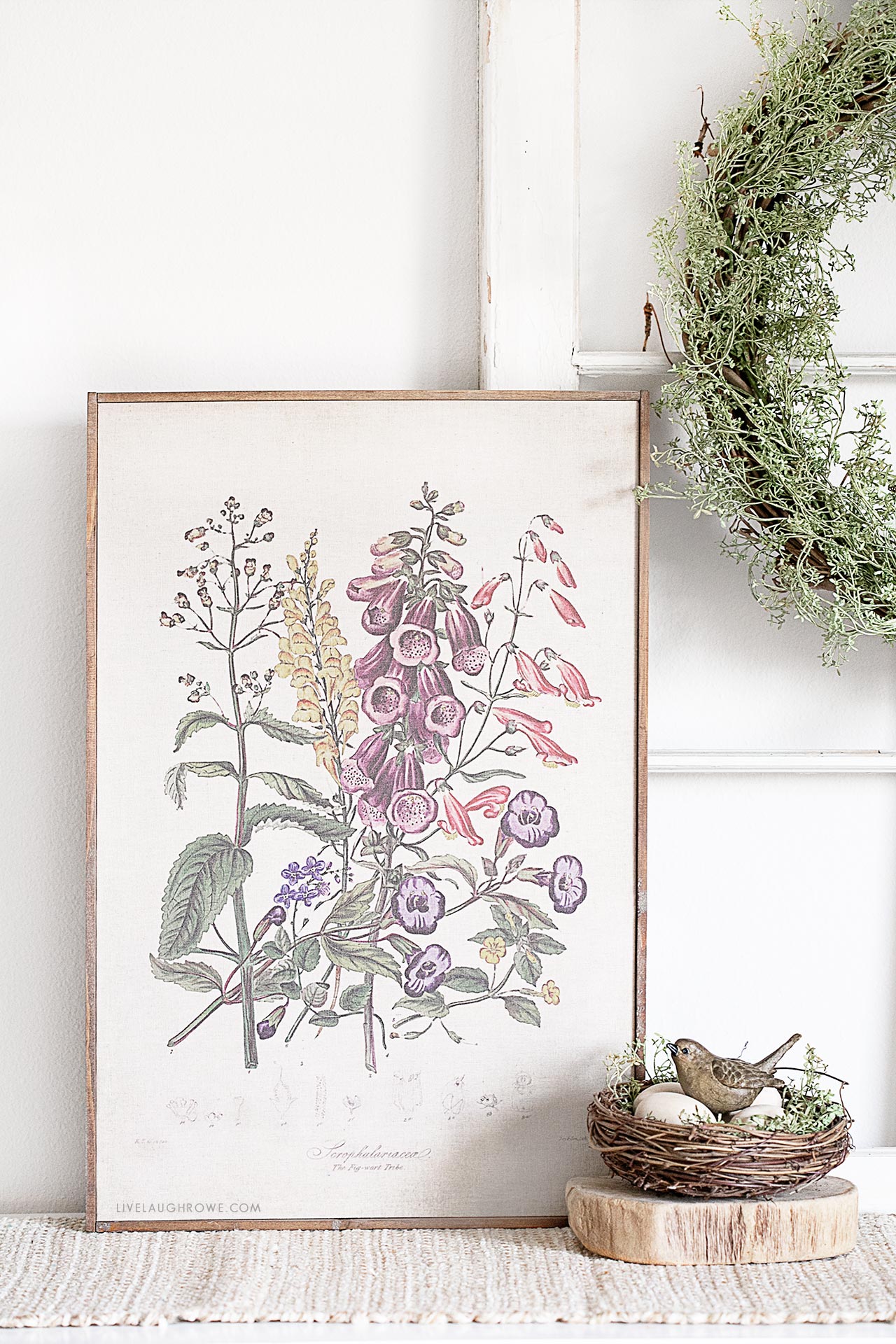 The bird, wooden eggs, and nest all add an extra reminder of what springs gifts us. Don't you just love hearing the birds chirp in the spring? I know I certainly do.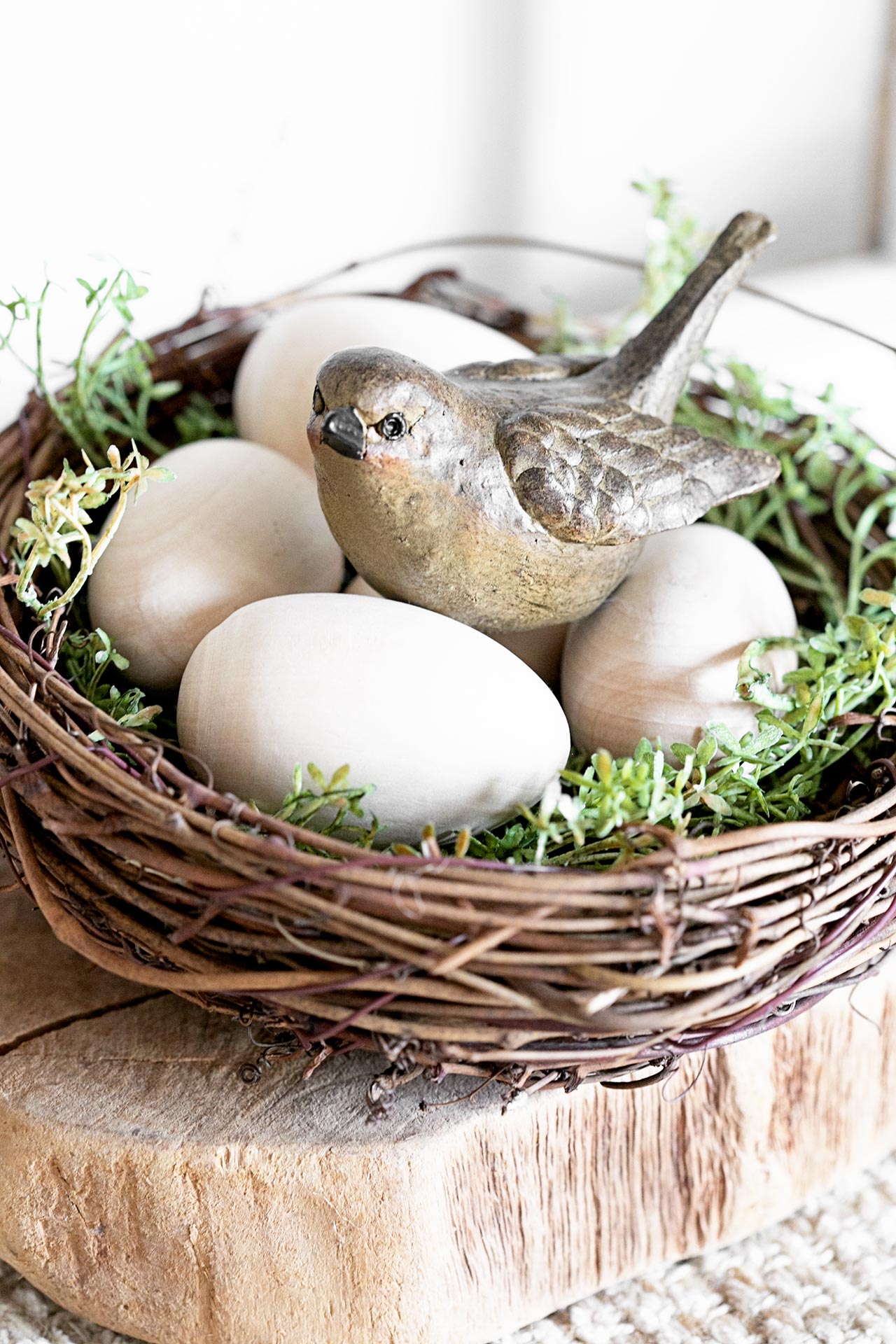 Celebrate Spring Blog Hop
Now it's time for some additional spring inspiration. If you're visiting from DIY Beautify, welcome. I'm so glad you're here. And next up in today's blog hop is Amy from the 1905 Farmhouse, be sure to swing by and check out her spring mantel. Enjoy the inspiration, friends.

Sand Dollar Lane | My Wee Abode | Postcards from the Ridge
Our Crafty Mom | 2 Bees in a Pod


Sweet Pea | DIY Beautify | Live Laugh Rowe Spring Vignette
1905 Farmhouse | Accidental Dreamhouse

Zucchini Sisters | Hearth and Vine | Sonya Burgess Blog
My Family Thyme | The February Fox


The Little by Little Home | Worthing Court | Aratari at Home
What Meegan Makes | The Roots of Home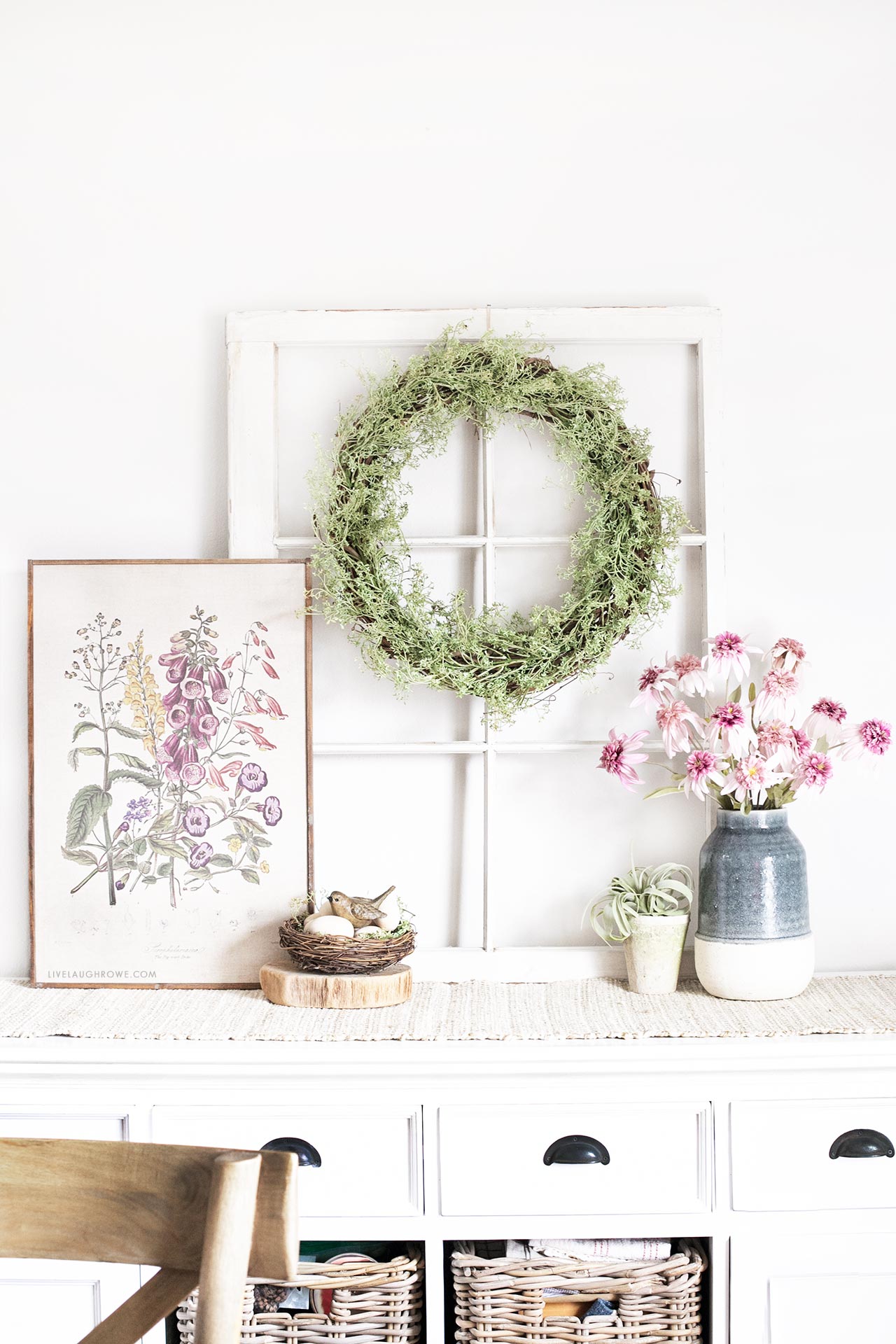 Sources for Spring Vignette:
Sun Daisy Stems – Michael's
Botanical Wall Sign – Michael's
Wreath – Handmade
Blue and Cream Vase – Walmart
Jute Runner – Walmart
Bird and 8″ Nest – Michael's
Wooden Eggs – Michael's
Air Plant – Hobby Lobby
Hugs and Blessings!