Over the past few weeks, I've been reading the book So Long, Insecurity: You've been a bad friend to us by Beth Moore. It's been a tremendously insightful book into the insecurities of women.
And I learned a great deal about myself. I knew I had a few insecurities, but found I had more than I thought. I learned that I'm often driven by (most perfectionists are) and I'm therefore exhausted as I seem to surrender to it. WOW!
Nevertheless, soul searching is healthy and I often remind myself that if it doesn't kill us — it makes us stronger.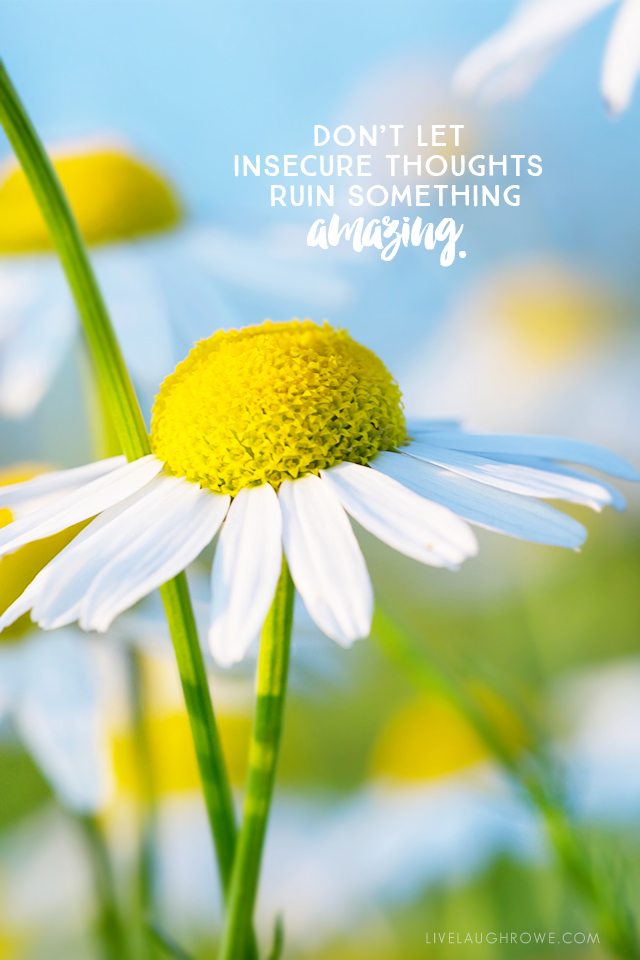 If you glanced through my copy of the book, you'd find scripture passages highlighted, pages tabbed, and notes in the margins; however, what you wouldn't find is the innumerable hours I invested in reading it and the tears shed while finding a new perspective on myself (and others).
My sister and I recently attended the simulcast at South County Baptist Church — along with 868 other churches/institutions broadcasting the simulcast around the country. The overall audience averaged 300,000 women!! Mind boggling, isn't it? We enjoyed a time of worship let by Travis Cottrell that was followed by a message from Beth Moore related to her book. It was phenomenal! What an encouraging day, spent with my sisters in Christ.
I needed to be reminded that God will always love me and Isaiah 46:4 says just that:
Even when you are old, I will be the same. Even when your
hair has turned gray, I will take care of you. I made you
and will take care of you. I will carry you and save you."
I'd encourage every woman to read this book — you will feel uplifted, encouraged and most importantly — not alone on your journey.
I'll close this post as Beth did the simulcast: So long sisters and so long, insecurity!

Be sure to visit with me here too:
Facebook | Instagram | Pinterest | Twitter |Google+