I'm sharing our Dream RV Vacation as a part of a sponsored campaign for Go RVing and Burst Media.
Let's Go RVing, shall we? Have you ever been? I did it on a couple occasions when I was younger for music festivals, etc. And we had friends growing up whose parents owned a Type A RV — one of the larger motorized ones. MANY memories were made in that RV. Sooo, the hubs and I decided to research our Dream RV Vacation — a road trip of a lifetime to the Mountain States (and this trip would allow us to bring our furry friends along! Woo-Hoo). We did a ton of our research using the Go RVing website too.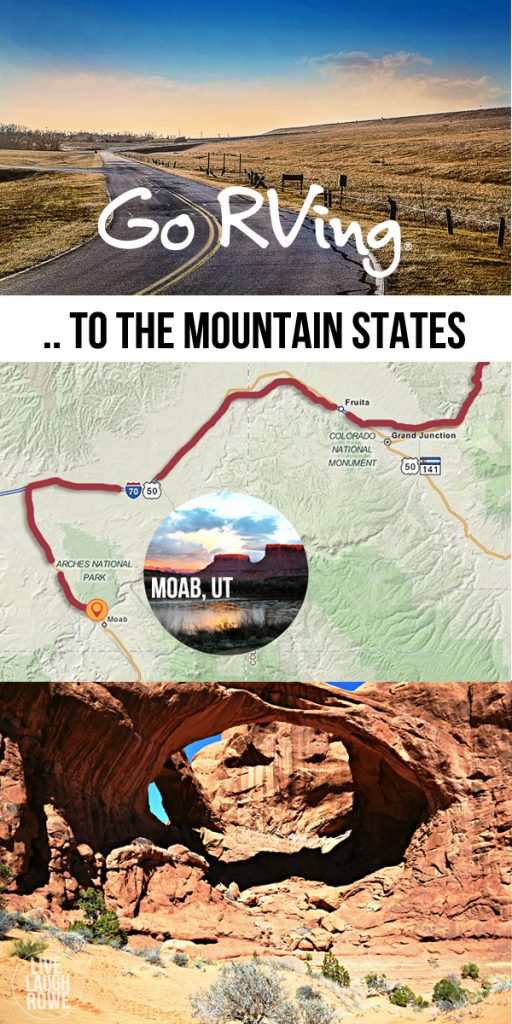 A trip of this sort starts with the vehicle, right? So, here's our RV of choice. The Type C RV.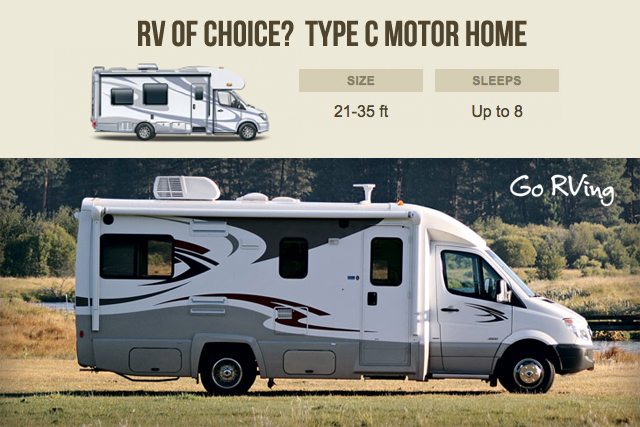 Why this RV? Well, it provides ample living space that includes sleeping, the kitchen, dining and bathroom facilities. We can tow a small vehicle for short side trips once the motorhome is parked if we'd like and there is an easy ability to move from the driving area as a belted passenger to the living space when stopping along the way. We prefer that option over towing an RV behind.
Here's a sneak peek inside (eeeks!)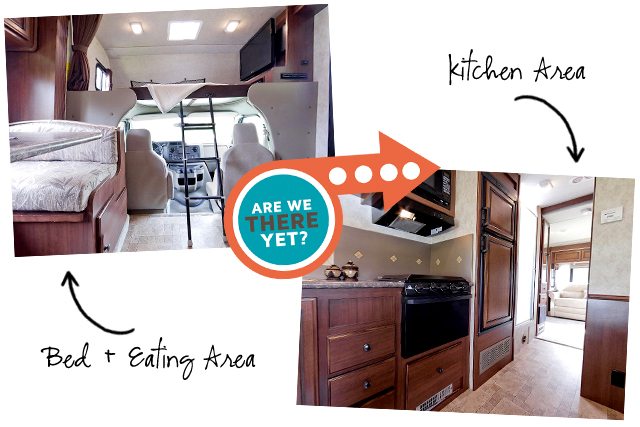 I love that there is a full kitchen, eating table and sleeping space! It's like taking the comforts of home with you on the road. SCORE!!
Steve and I decided on a seven night/eight day trip! Starting right here in St. Louis. We would drive the longer part of the 18 hour drive on Day One to Colorado Springs and stay at the Lone Duck Campground & Cabins. I'm super excited just thinking about hitting the open road!!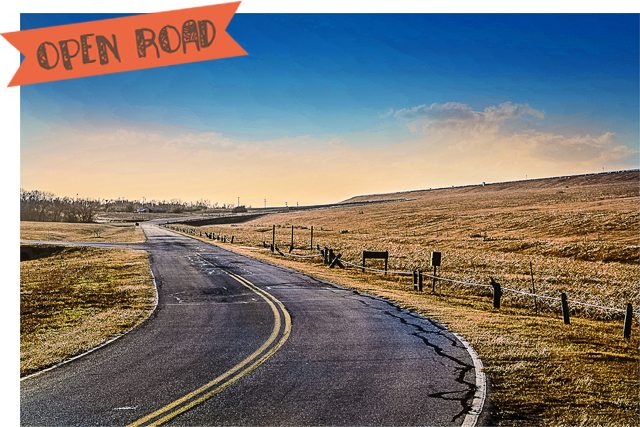 On Day Two we would hit our first stop in Moab, Utah. To get there from Colorado Springs, we would stay off the beaten path for a bit by taking Highway 24 to Interstate 70 just west of Vail. From there we would travel west to Utah's Highway 191 and head south to Moab.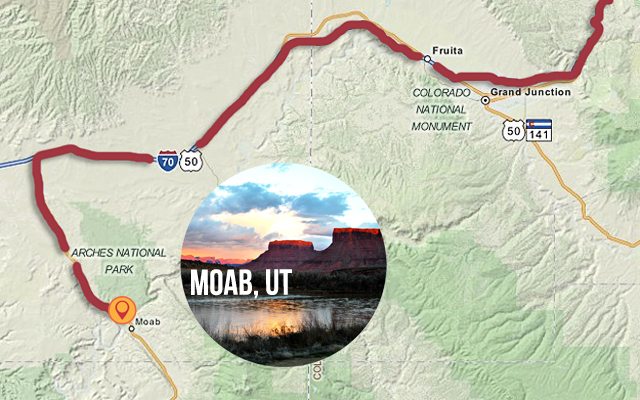 Campground: Canyonlands RV Resort and Campground in Moab, UT
Sights to See in Moab:
Dead Horse Point State Park
Corona Arch
The Canyonlands
La Sal Mountain Loop
Places to Eat:
The Broken Oar
Moab Brewery
Zak's
These sights are beautiful and provide opportunity for hiking, exploring and soaking up the great outdoors.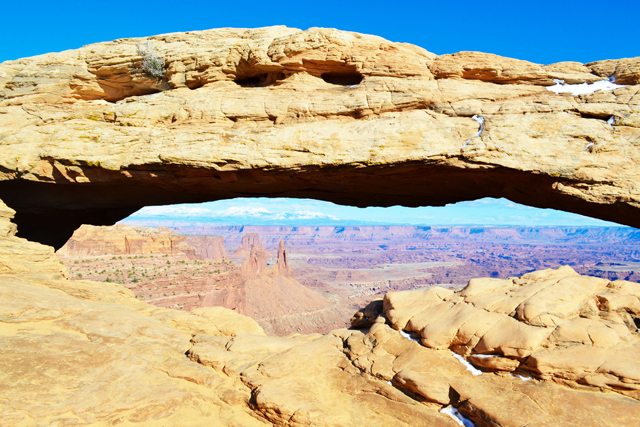 Canyonlands in Moab, UT (photo credit: Jenn)
After spending a couple of nights in Moab, we would head to our second stop at the breathtaking Grand Canyon in Arizona. We would go south on 191 and take 163 to 160 then go west on 160 to 89. A short trek south on 89 will take us to 64 and on to the Grand Canyon.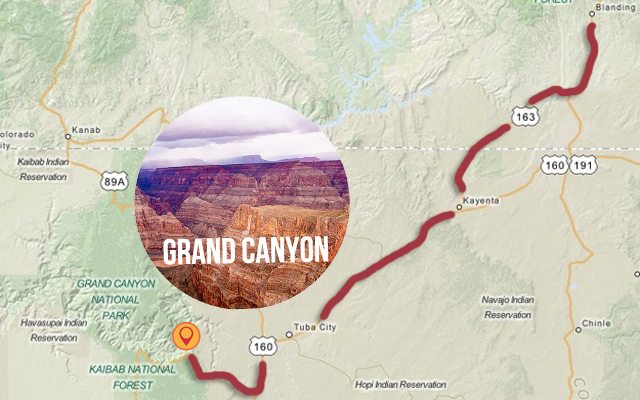 Campground: J&H RV Park in Flagstaff, AZ
Sights to See:
The Grand Canyon
Places to Eat:
Fat Olives (Pizza)
Satchmo's (Cajun)
We would have small drive to the canyon — but that is a-okay! We'll spend the day exploring the Canyon — making memories and snapping some lovely shots!

Grand Canyon (photo credit: my parents)
RVing allows for some outdoor moments that can be so much fun too — bonfires and/or cooking out over any open fire! A favorite of mine is campfire pies! #nomnomnom
We'll officially head to our last stop on our Dream RV Vacation in Cortez, CO. On the way, we would stop at Four Corners – a unique spot where you can stand in four states at one time: Colorado, Utah, Arizona, and New Mexico. I've highlighted Four Corners on map below with yellow star.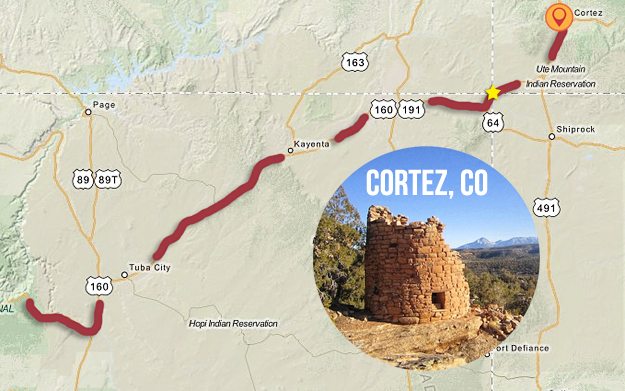 Campground: Sundance RV in Cortez, CO
Sights To See in Cortez:
Mesa Verde
Hovenweep National Monument
Canyon of the Ancients National Monument
Places to Eat:
Las Casita
The Farm Bistro
As the trip would come to an end, we would travel east along Highway 160 to Interstate 25 making our way back to Colorado Springs and spend the night at Lone Duck Campground & Cabins again before making the final trek home! Booo! After soaking up all of these amazing sites and enjoying the open road!
Doesn't this sound super exciting? Being there's an RV for everyone — wherever you want to explore, whomever you want to take along – an RV is an exciting way to travel! Are you ready to plan your next vacation? Be sure to consider the RV — where there is room for the kids, pets, grandparents more!

Be sure to visit with me here too:
Facebook | Instagram | Pinterest | Twitter | Google+
This is a sponsored conversation written by me on behalf of Go RVing via Burst Media. The opinions and text are all mine.