I am always happy to find something new to try for breakfast. In the January-February 2011
Weight Watchers
magazine
, they shared 10 single-serve meals and all taking only 10 minutes. Sweet!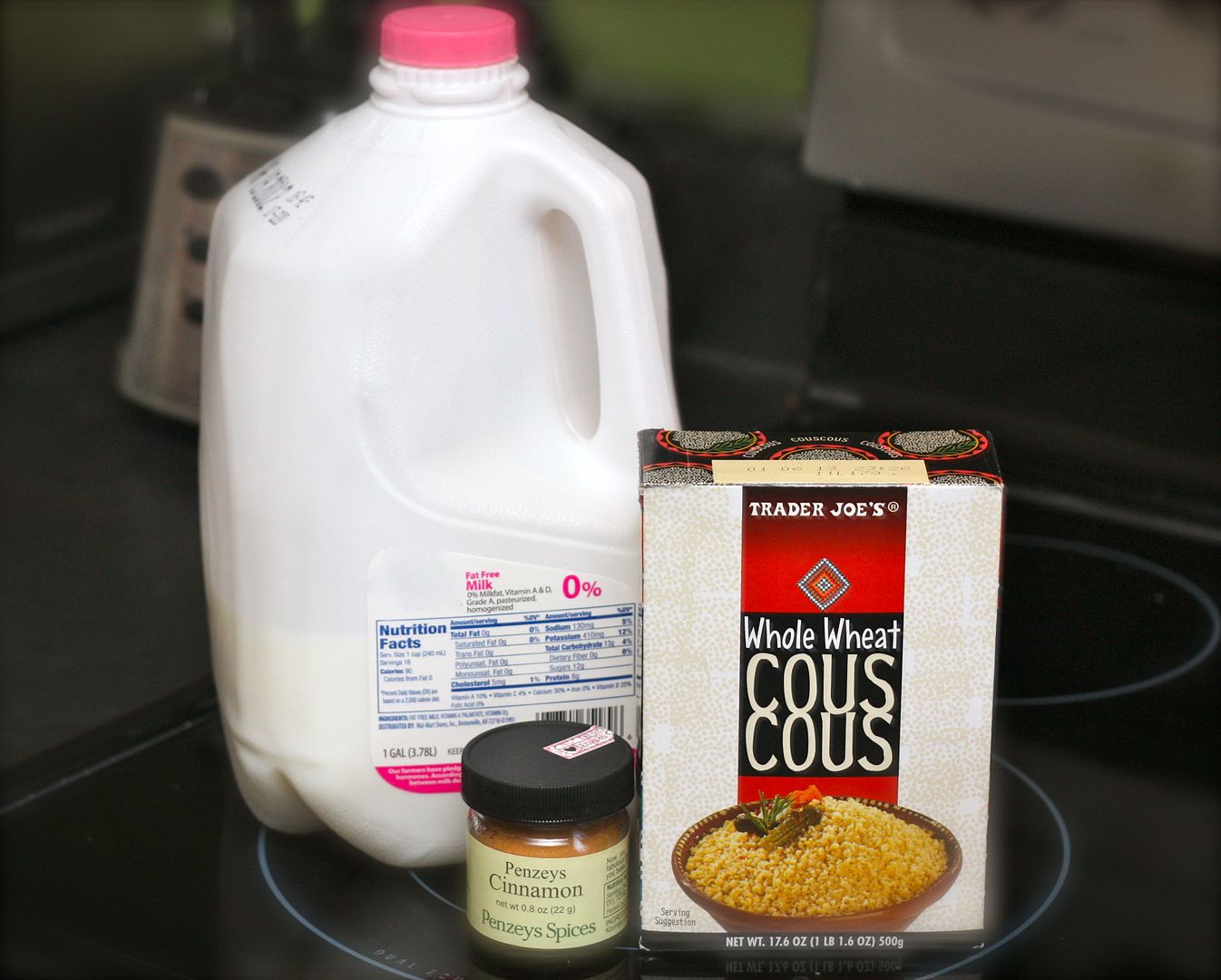 Grab these few ingredients: Fat-Free Milk, Cinnamon and Whole Wheat Couscous
Bring 1/2 cup fat-free milk and a pinch of cinnamon to just a boil in small saucepan. Stir in 1/4 cup whole wheat couscous. Remove pan from heat; cover and let stand for 5 minutes. I sprinkle a tablespoon of brown sugar on mine. De-lish! Makes 1 cup. PointsPlus value (without the brown sugar): 5 points. Add one additional point for the brown sugar. Enjoy!
Subscribe to Updates | Like on Facebook | Follow on Pinterest