Today marked a monumental moment for me! I was recently asked by Good Housekeeping Magazine to participate in a special LIVE on air Valentine's presentation of sweet treats and packaging ideas for their readers. The theme: "Good Talk, Good Food with the GH Test Kitchen." Being on camera makes me a little squirmy and uncomfortable, so this was an experience I chose to do to stretch myself a bit. I was truly honored for the invite and had a blast! Now on to the main event:
All of the featured projects in the video can be found at Good Housekeeping!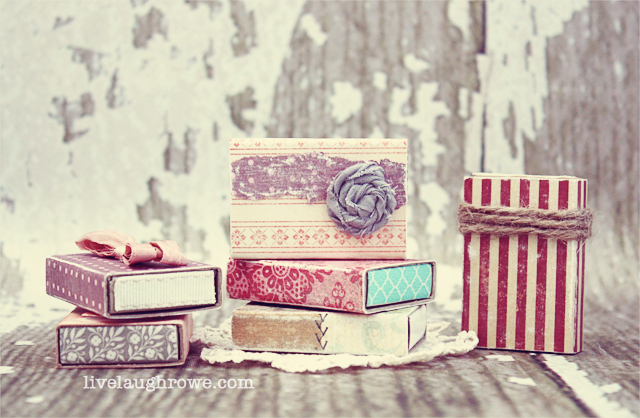 The original post for my matchboxes can be found at this link:
Vintage Inspired Covered Matchboxes and 10 Things I Love About You Printable
Thank you, Good Housekeeping!
It was a pleasure and a privilege!
Happy Valentine's Day, friends.
Live Laugh Rowe can also be seen here and here on GoodHouseKeeping.com!

Subscribe to Updates | Like on Facebook | Follow on Pinterest