It's that happy time of the week…
What I Wore Wednesday!
Recently I mentioned that I started Weight Watchers! After three official weigh-ins, I've lost 8.4 pounds. I hate how slow it's coming off, but boy am I proud of myself. I'm eating so much healthier and getting some much needed excercise. Most importantly, I feel good! I'm not going to lie — I look forward to Fridays because I kinda cheat a little. So, I'm pretty darn excited we're half way there. Woo Hoo!


I'm sharing a newer favorite piece in my closet. It's casual, but cute! A striped lace sweatshirt. The lace is on the shoulders. This top is so comfy cozy and keeps me warmer on these recent bitter cold days. This was another score from Catos — a store I happened to stumble in and drop more cash than I expected (hee-hee). I have another one similar to this to share soon too. What do you think?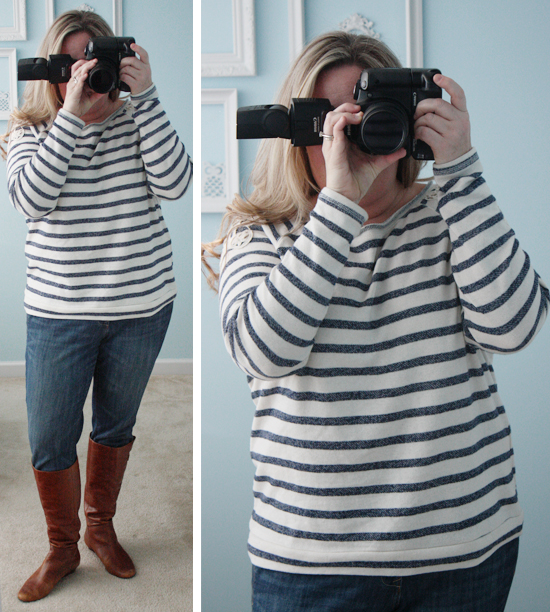 Hopefully you can see the lace on the shoulders a little better here: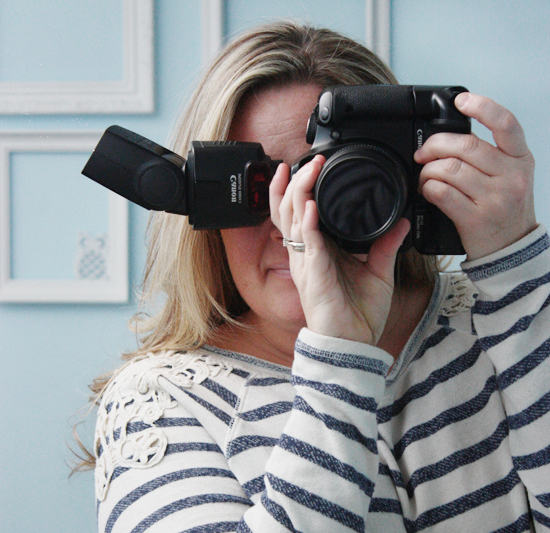 Shirt: Cato
Jeans: Hand me down
Boots: Steve Madden
Stay fashionably fabulous, friends!
I'll be linking up over at WIWW with The Pleated Poppy.
Subscribe to Updates | Like on Facebook | Follow on Pinterest