Turn your everyday jute twine into something fun and unique, hand painted twine.
Hand Painted Twine


I love Etsy. Not only do I buy a lot from there, I also find a great deal of inspiration. Quite some time ago I was doing a little browsing on Etsy and saw some hand painted twine. I was mesmerized and remembered thinking, "genius." It had a perfectly rustic look that really caught my eye.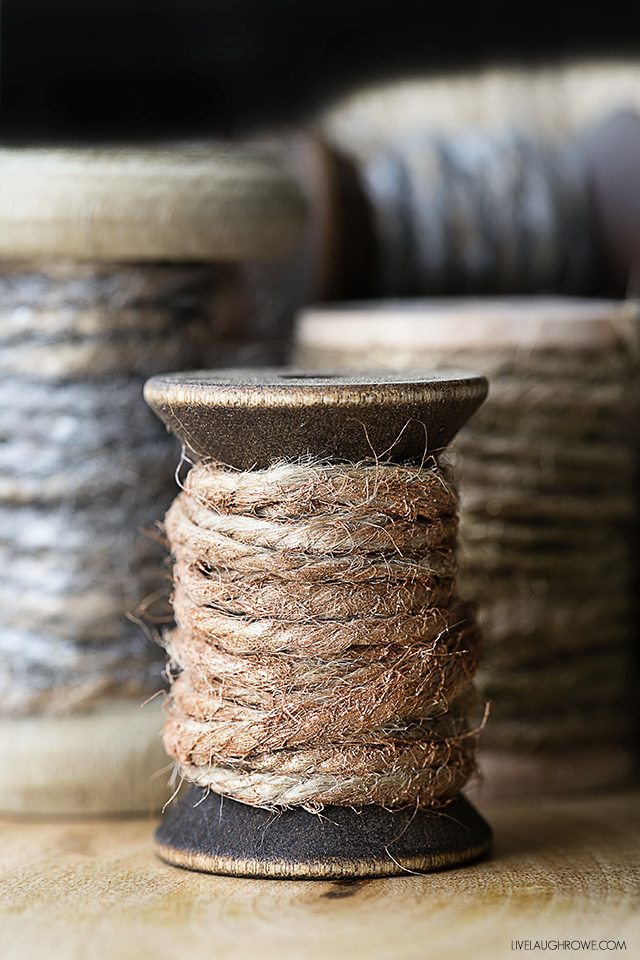 I was recently going through my 'cart' on Etsy (I tend to add a lot of stuff to my cart, even if it's never bought. Haha.) Anywho, I noticed the hand painted twine was no longer available. Womp, womp, womp. Guess what that meant? Yep, it meant that I needed to make some. Woo-hoo! Of course, I just had to share.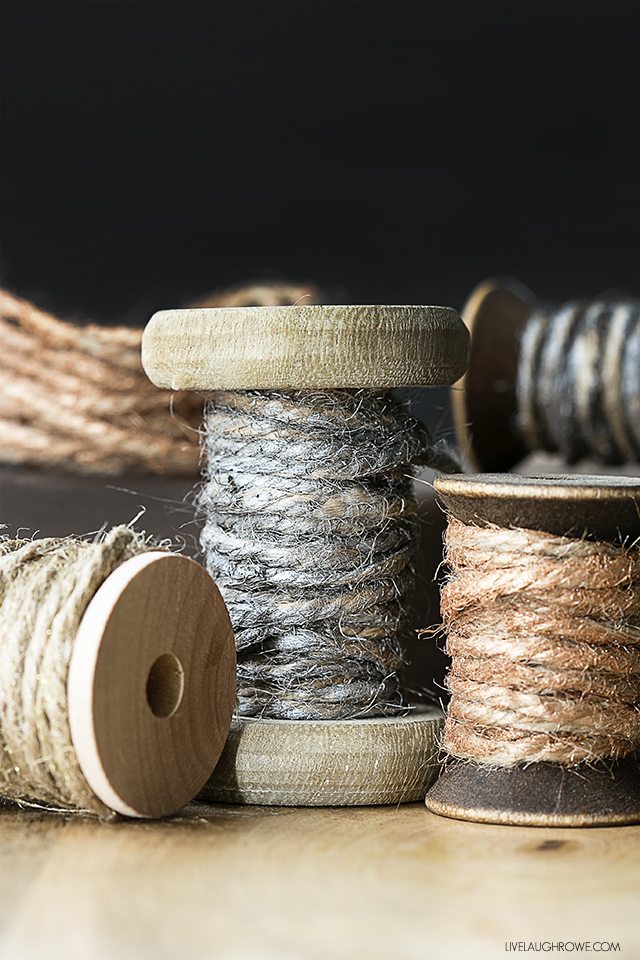 Did I mention easy? No? Silly me. Super easy. It would be great for gift wrapping, gifting or fill a bowl for decor. I love how the twine looks on the wooden spools too! Lots of great options and they're perfectly imperfect, just the way I like it.
*Affiliate links are included for your convenience.
Supplies for Hand Painted Twine:
Jute Twine
Scissors
Metallic Paints
Makeup Wedges
Wax Paper or Newspaper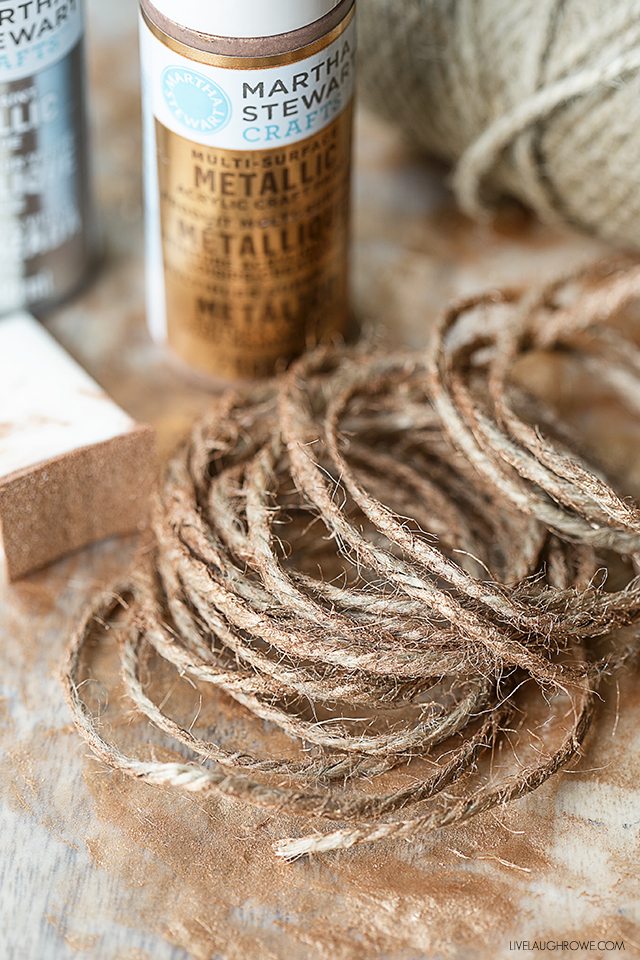 Step One.
Start by laying out wax paper or newspaper. I used wax paper so that the twine wouldn't stick — it worked like a charm.
Step Two:
Cut off the desired amount of twine you want to paint. Using the makeup wedges, pat metallic paints onto the twine.
Step Three:
Allow to dry and you're done!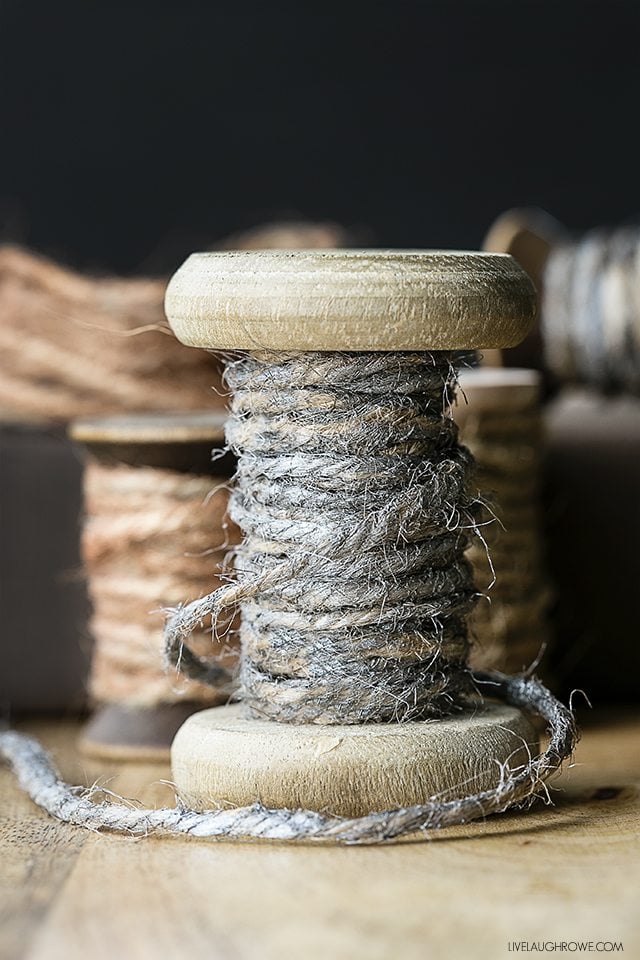 The colors I went with were silver, copper and a gold glitter paint. All three colors by Martha Stewart.
The gold glitter is harder to see in the picture (see below), but it reminds me of the bakers twine that has hints of gold in it. While I'm not a huge fan of glitter, this gold hand painted twine is perfection. The paint stiffens it a bit too. I'm in love.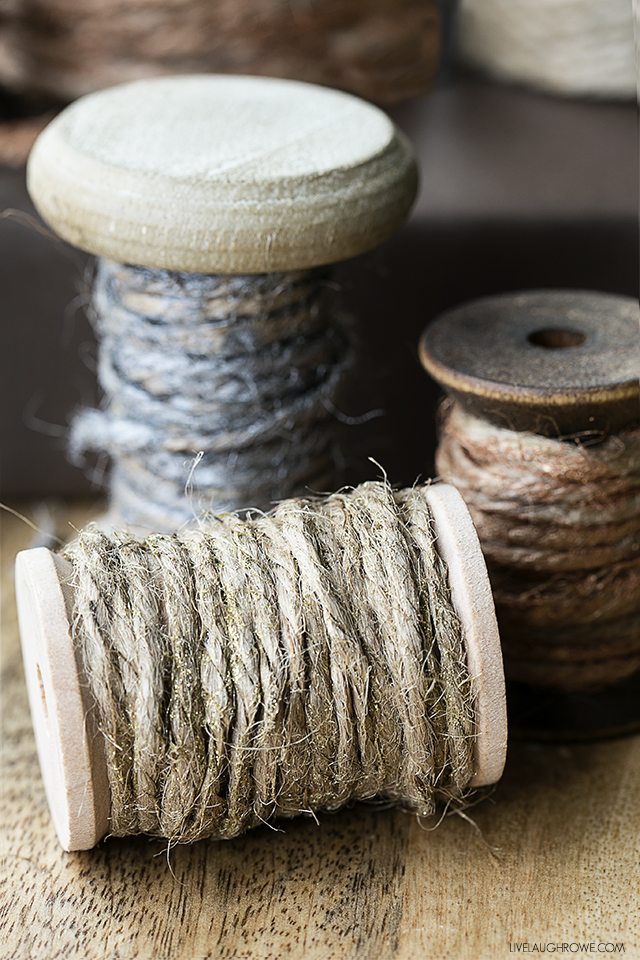 What do you think? How would you use this painted twine? Happy creating!

Be sure to visit with me here too:
Facebook | Instagram | Pinterest | Twitter |Google+
Linking up to Between Naps on the Porch