Have you ever wrapped all your presents in kraft paper?
And used your crafty goodness as embellishments? I did!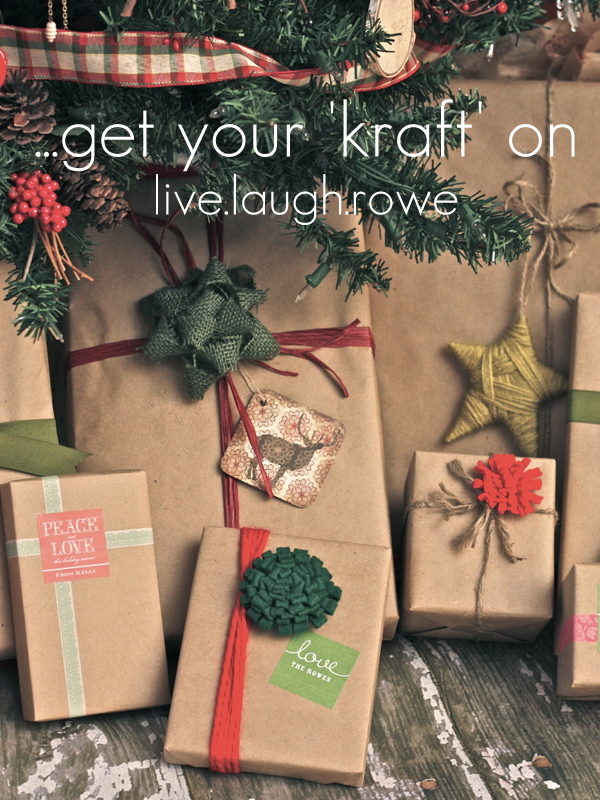 As I stated in my burlap gift bow tutorial, I challenged myself to wrap 90-95% of my gifts this year in kraft paper. Rolls of 3M kraft paper that I bought at the Dollar Store! I thought bringing in the color through bows, ribbon and tags would be festive, creative and fun.
As you can see, my burlap bows were used, along with some felt flowers and my yarn wrapped star (pictured above). I got one of the felt flower tutorials from It's the Little Things. I had purchased some super cute stickers last year during a sale through Tiny Prints, and boy did them come in handy and complete some of my wrapping perfectly!!!
I took a wrapping break to capture a few of the pics before some were boxed up for our road trip home. With some washi tape, ribbon, felt embellishments, raffia, twine and yarn — kraft paper can look super fab! I was so proud of myself for following through with this and I'm tickled silly as to how cute everything turned out! Here's a sampling:
What do you think? Thanks for stopping by… I think kraft paper might be a new wrapping staple in my house. An occasional gift wrapped in this with some creative fun makes for the unique-one-of-a-kind gift that might just be unforgettable!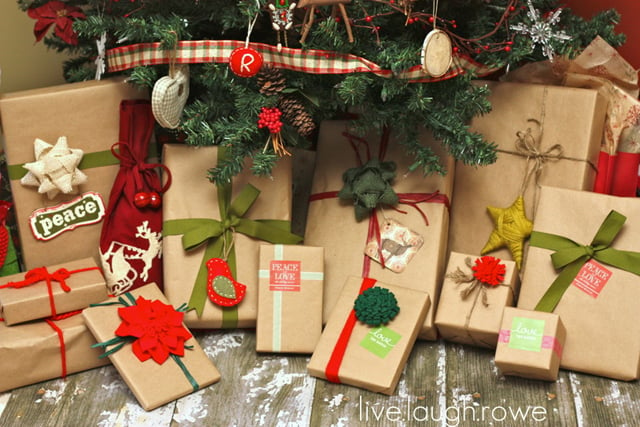 Ho-Ho-Ho! Happy 'Krafting'!