This post is a sponsored post with Pollinate Media Group™ and Soma. All opinions are my own. https://cmp.ly/3/8vNxcO.
Today I'm sharing a beautiful, functional and sustainable way you can serve water — with a twist, a Flavored Water Bar serving filtered water in a handcrafted glass carafe by Soma.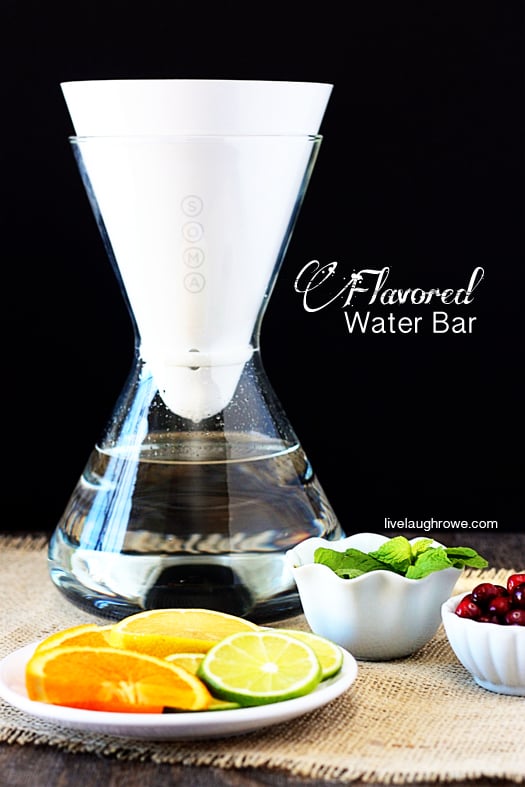 While entertaining, we usually like to have beverage options for our guests, right? Usually one of those is water. We don't want to pass out plastic water bottles and many of us aren't big fans of tap water. So, I got to thinking about flavored water and how many of us have different preference — lemon, no lemon, cucumbers, mint, oranges, etc. So why not offer a flavored water bar with different options, allowing your guests to make their preferred flavored water drink?
And why not serve the water in a Soma carafe? I don't know about you, but when I have dinner guests, I like for everything to look pretty. This glass carafe is just that, elegant and functional. Wouldn't you agree?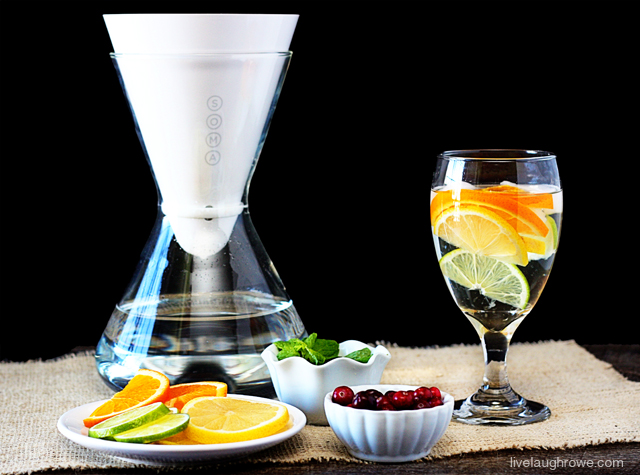 It contains a 100% biodegradable all-natural filter that made from Malaysian coconut shell carbon, four layers of fine silk, and a plant-based filter casing. I had no idea that most other water filters have a plastic that is doing the filtration. I think I would prefer the all natural coconut shell, wouldn't you? And for every filter you buy , you're helping bring clean, safe drinking water to those in need!
So, you can serve water in style paired with fresh slices of oranges, lemon, lime along with mint and throw a few cranberries in for some pops of color! Your guests will love the fresh filtered water with a hint of fruit! My favorite is a slice of lemon, orange and lime, it was a citrus delight!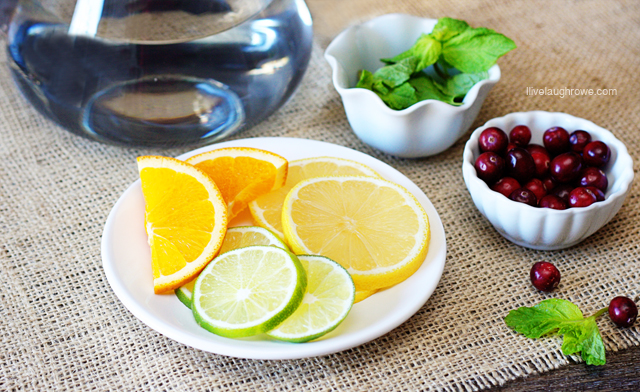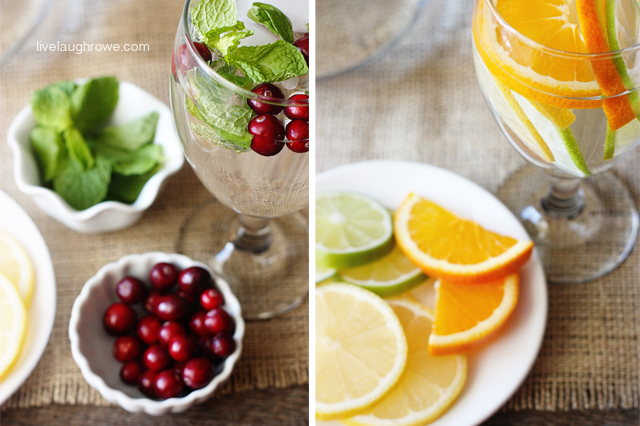 Keep this in mind for Christmas gifts too! When you purchase a Soma for $49, you are automatically enrolled in their fresh filter program, which sends replacement filters to your home every two months. The cost is $12.99 (less than $0.25 per day). Shipping is always free. Here's to Soma and flavored water! Cheers.
Visit with Soma here as well:
Facebook | Twitter | Instagram
Linking up to Between Naps on the Front Porch.
Subscribe to Updates | Like on Facebook | Follow on Pinterest