I'm excited to introduce Kyla here from House Of Hipsters, the newest addition to the Live Laugh Rowe Creative Team! She is super talented and is sharing an awesome yarn tapestry with you today.
Hi guys! Kyla here. If you haven't visited my little space on the blogosphere, it's primarily a home decor and lifestyle blog, but every once in awhile, I like to throw in a do-it-yourself to spice things up. And that's why I'm here today. I want to share with you how I made this this lovely DIY Yarn Tapestry.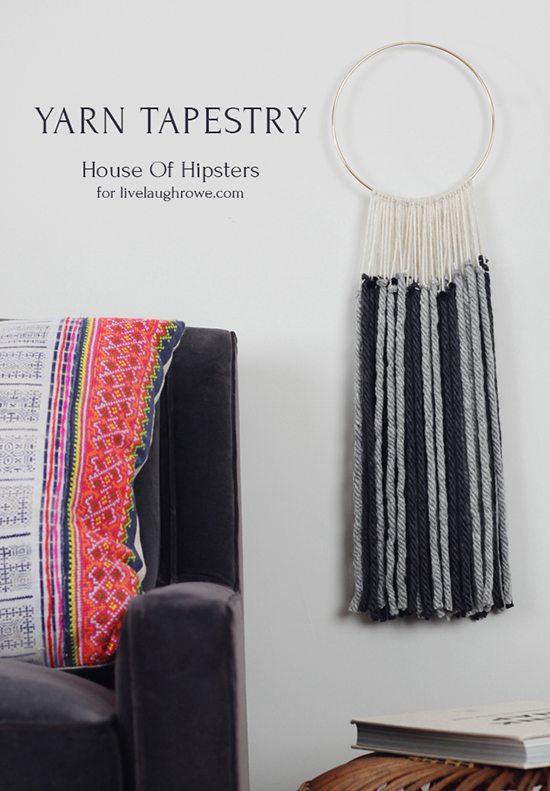 The idea came about while wandering around a funky Chicago neighborhood. I stopped in and browsed around this cute little home decor shop and fell in love with a gorgeous wall hanging. However, $250 was a teensy bit out of my price range. I kept coming back to it. Staring at it. Analyzing it. And yes, I might have snuck a tiny picture…at the knots. Since it wasn't created on a loom…in fact, it was just yarn tied together…I thought hey, could totally make this thing with a few modifications to simplify it.
On my way home, I stopped at my local craft store and picked up my supplies.While it was fresh in my mind, I started in on this puppy immediately. I opted for neutral colors, but really any pretty color palette will do. Shades of blush, coral and navy or maybe an ombré of blues or pinks. Endless possibilities. Make it unique and your own.
S U P P L I E S
1 Ball (or more colors) Super Bulky (heavy) Yarn
1 Ball Thinner Yarn
1 8″ Brass Macrame Ring (you can also use a dowel)
Wooden Beads (optional)
I N S T R U C T I O N S
1. Cut 40 pieces of thin yarn 10″ long
2. Cut 80 pieces of heavy yarn 18″ long
3. Tie one end of the heavy yarn to one end of the thin yarn and tie in a knot. Be gentle, it slips a bit.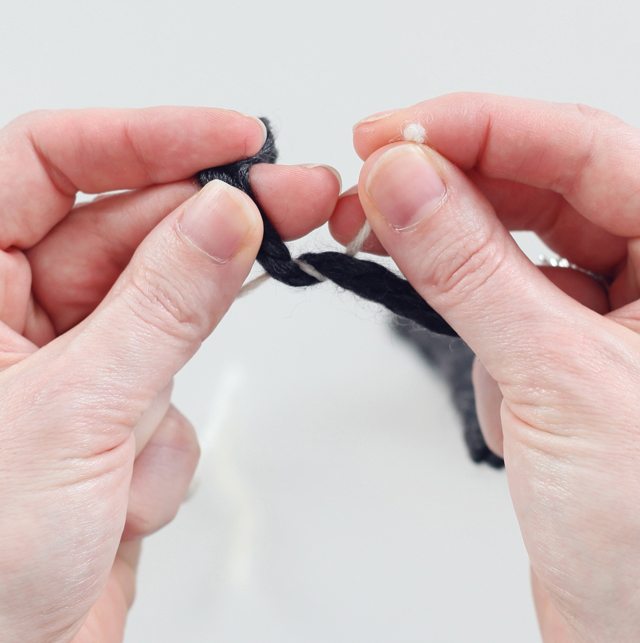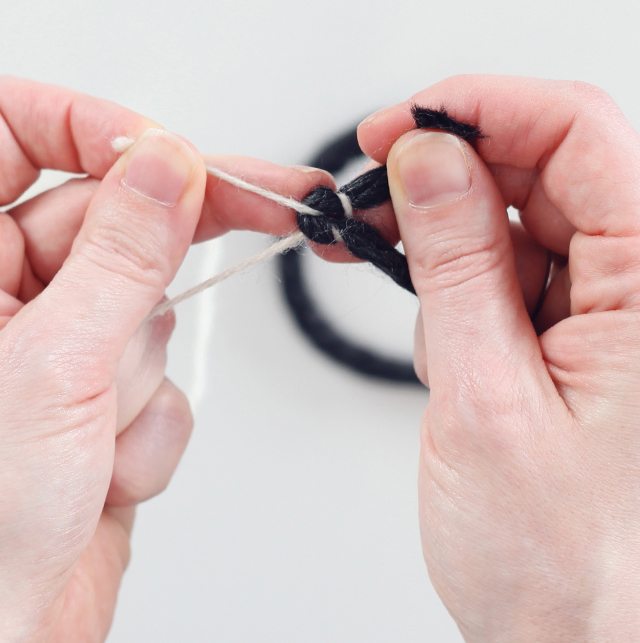 4. At the same end, tie another knot using the thin yarn only to secure the heavy yarn. (I did 2 knots just to be safe.)
5. Do the same thing to the opposite end of the thin yarn using an additional piece of heavy yarn. You should know have one really long piece of yarn tied: heavy, thin, heavy.
6. Set it aside and continue this process until you have used all of the yarn. Try to keep the same general length on the thin yarn (middle piece).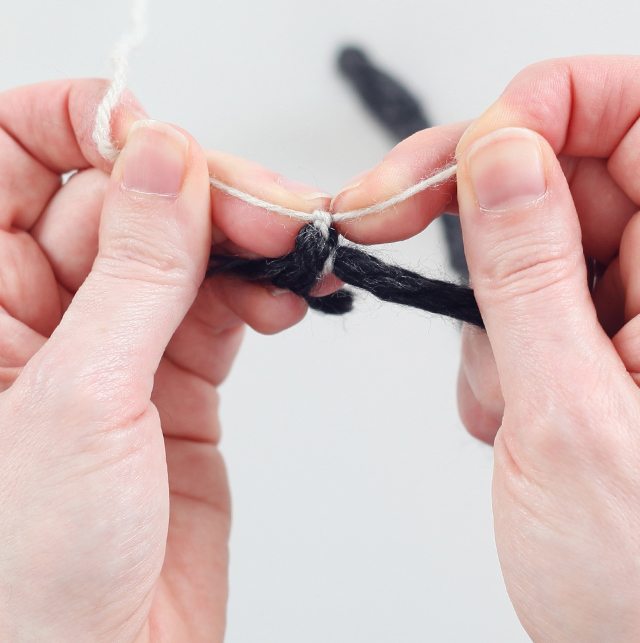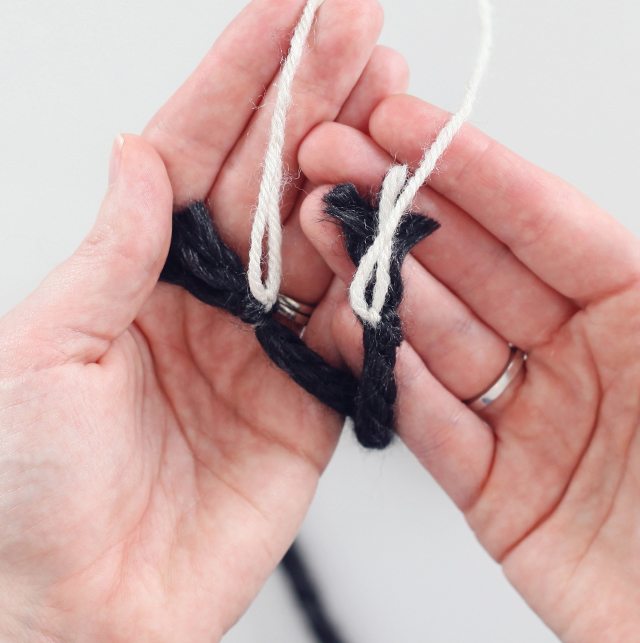 7. Grab one piece of the tied string in the middle. Loop over the brass ring and pull to secure. Continue in any color pattern desired. Just be sure to always loop over the ring in the same direction.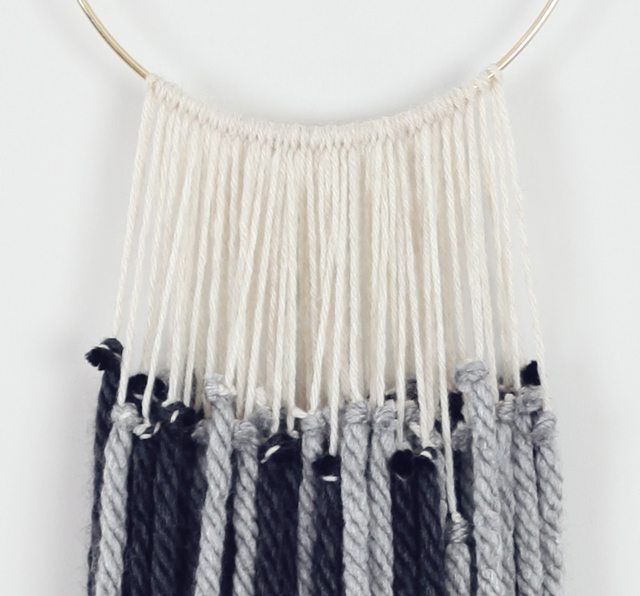 8. Clip the raw ends of your knots.
9. If desired, add in a few wooden beads as an embellishment.
10. You can either trim the bottom neatly or keep it uneven depending on personal taste. I chose to trim.
11. Either hang with with additional coordinating string or fishing wire. Enjoy!
If you like this DIY, you might also like this Modern Dreamcatcher or these Marble Dipped Mugs. (Yep, that's nail polish!)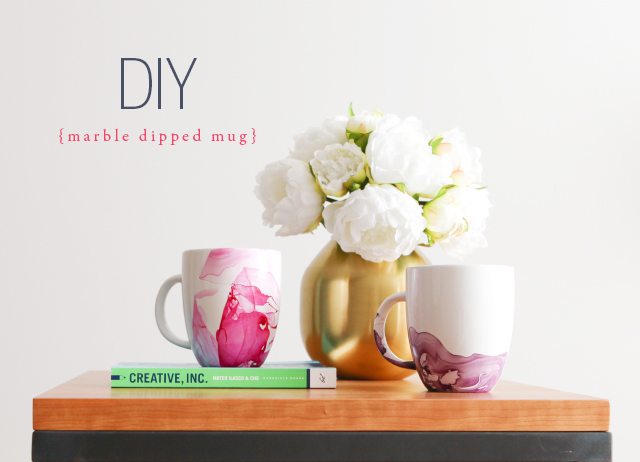 You can also find me hanging out here:
Facebook | Pinterest | Twitter | Google + | Instagram
https://betweennapsontheporch.net/