I'm not sure why, but string art has always scared me. Maybe I simply over analyzed the process, but a weekend or two ago I decided to try my hand at it using hemp twine. I think my DIY String Art on an all white pumpkin has a perfectly rustic feel and stays within my love for neutrals.
Rustic DIY String Art


Supplies for Pumpkin String Art:
Pumpkin
White Spray Paint, optional
Nails with Flat Heads
Hemp Twine, #20
Pencil and/or Stencil
Step One:
Spray paint your pumpkin, if needed.
Step Two:
Sketch or trace your artwork onto the pumpkin. I did a (very) rough sketch of an R using a pencil. You can see the faint pencil lines in the image below.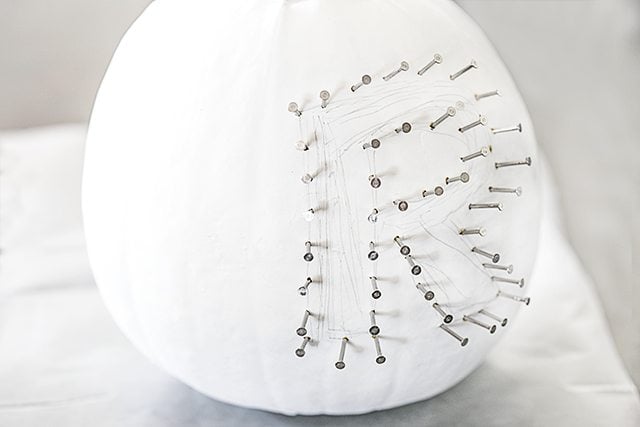 Step Four:
Tie end of hemp twine in a tight knot around a corner nail. Start weaving. I really didn't use any rhyme or reason to how I wrapped the string and nail art… as my husband and I always say, "the imperfections add character." So, I embraced any imperfections.
Step Five:
Tie off, knot and trim.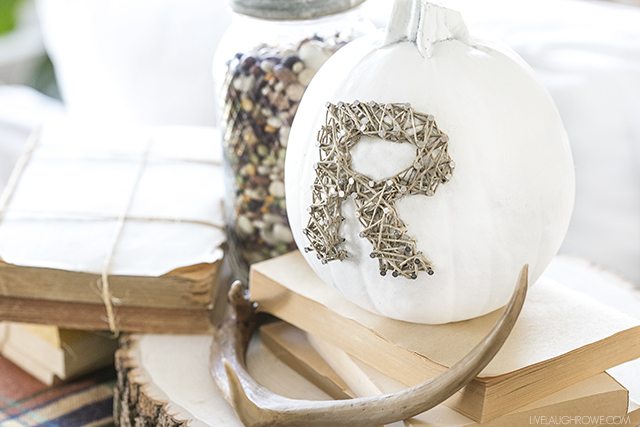 You're done. My first attempt at this project was with jute twine… and I would have to say that was a HUGE fail. I think it would have looked much better on a larger pumpkin, but I wanted a more manageable size for my decor.
Regardless, I think it turned out perfectly sweet. I love the neutral colors and, well, any form of twine knows how to make my heart go pitter patter.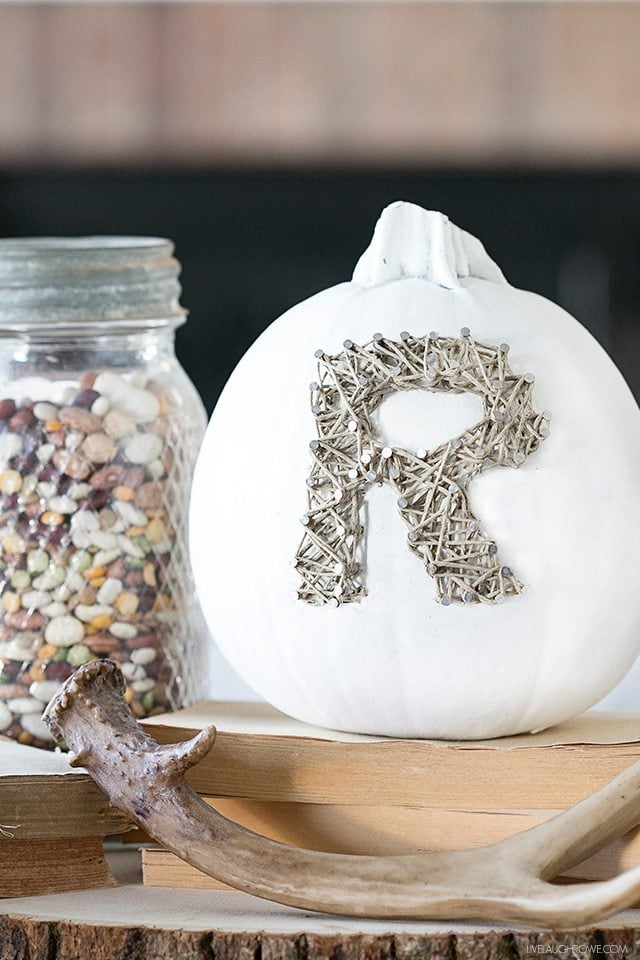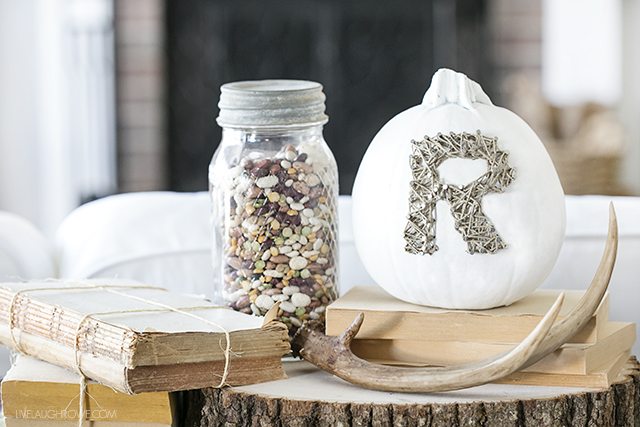 What do you think? Have you ever done any pumpkin string art or Halloween string art? Any tips?

Be sure to visit with me here too:
Facebook | Instagram | Pinterest | Twitter | Google+