Super excited to share another fun DIY. A couple months ago I saw these in a magazine and just had to make them myself… and I did it on a dime. Using a frame I had in the donate pile and another from the dollar store, I whipped up these DIY Bottle Cap Magnetic Boards in a jiffy.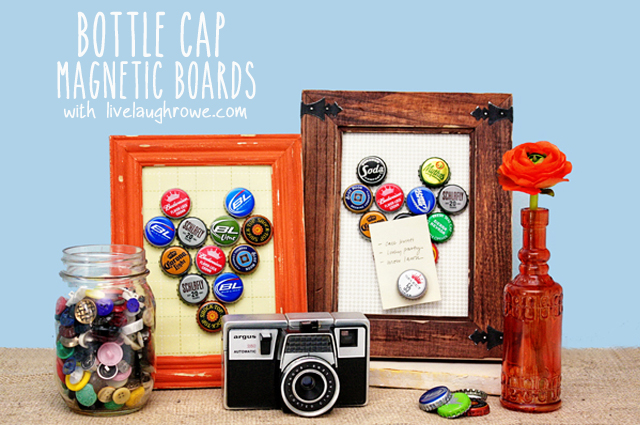 First things first, let's gather up a few supplies.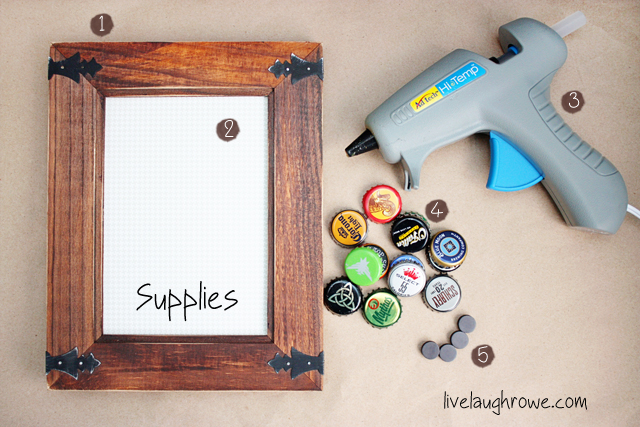 Supplies:
1. Frame
2. Scrapbook Paper
3. Hot Glue Gun
4. Bottle Caps (soda, beer, vintage)
5. Heavy Duty Magnets
Paint (optional)
To get started, grab your scrapbook paper and cut it to fit within your frame. Glue the scrapbook paper to cardboard or the backing for the frame itself. Discard of the glass (if you have it), you won't be needing that. Next, decide on how you want to arrange the bottle caps. I chose a heart shape. Now it's time for some gluing.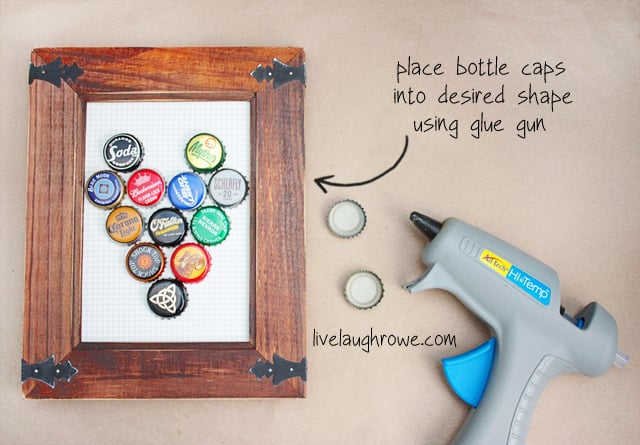 I wanted to use vintage soda bottle caps, but never did get around to hunting some down, so I used what I had on hand. Anywho, you'll want to place a thin ring of glue around the cap and place on the board.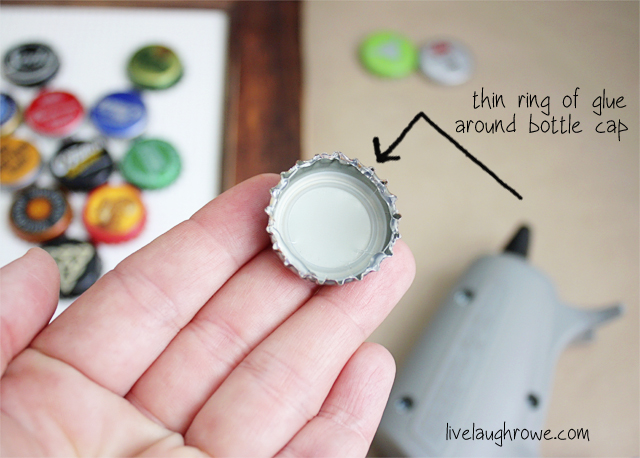 Once your bottle caps are in place, you'll now want to make a few additional cap magnets. These will be used on top of the bottle caps you glued to the scrapbook paper. Simply glue a heavy duty magnet into the the bottle cap.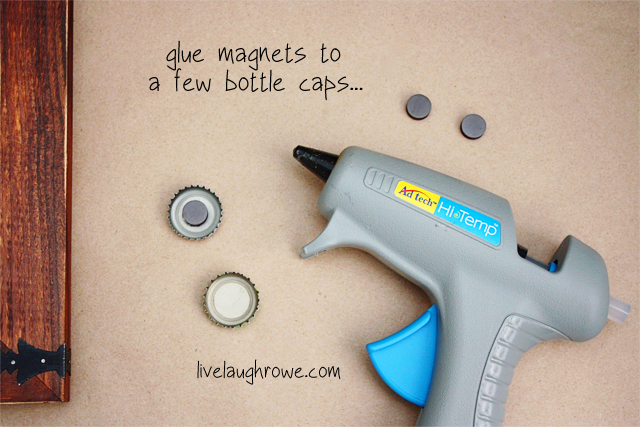 And you're done. The only additional step that might be necessary is if you decide to paint your frame.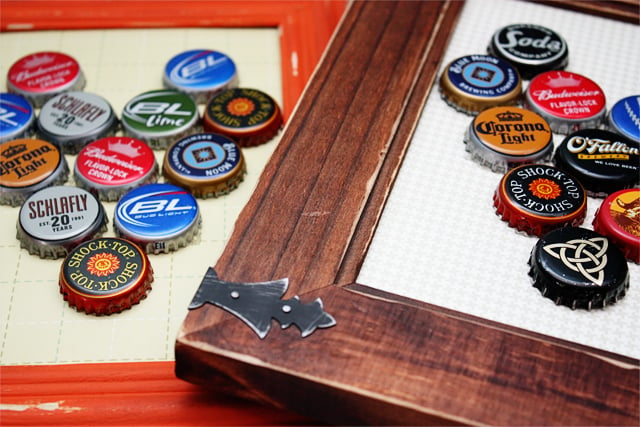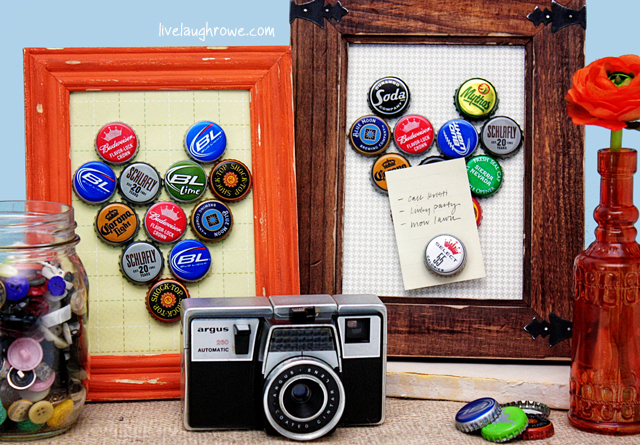 Functional, fun and fabulous! I just love them. The orange frame was a raw wood frame from the dollar store… isn't it amazing what a little paint and sand paper can do? Happy Crafting!
Linking up to Between Naps on the Front Porch.
Subscribe to Updates | Like on Facebook | Follow on Pinterest