Coconut Grapefruit Sugar Scrub is a refreshing scrub that leaves your skin soft and smooth, while smelling amazing. Let's welcome Katie back today from The Casual Craftlete, she's been working on this fabulous gift idea!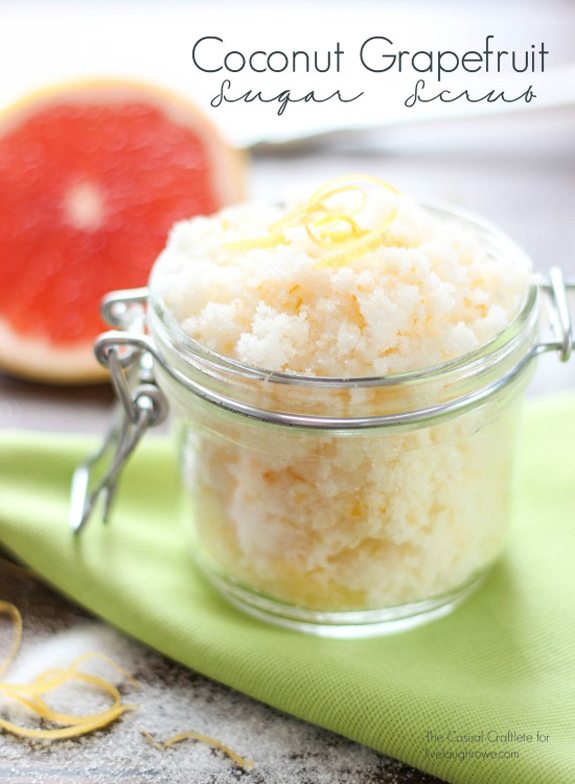 Hey there! Today I am sharing a Coconut Grapefruit Sugar Scrub recipe. I just love a good sugar scrub recipe and this citrus inspired scrub smells so good! I am a big fan of grapefruit in any form and fashion. Even if you don't enjoy eating the fruit, you can't deny how refreshing the scent is. Pair it with coconut and you have a winning sugar scrub combination.
Coconut Grapefruit Sugar Scrub
Ingredients
1/4 cup coconut oil
1 cup granulated sugar
6 to 8 drops of grapefruit essential oil
Zest from 1 grapefruit (optional but recommended)
Directions
In a large bowl mix together the coconut oil, sugar, and essential oil until well combined. Zest 1
grapefruit to the mixture and stir again until well combined.
The grapefruit essential oil has a slight orange tint and is very pretty mixed into the sugar scrub. I just bought the essential oil at my local neighborhood grocery store.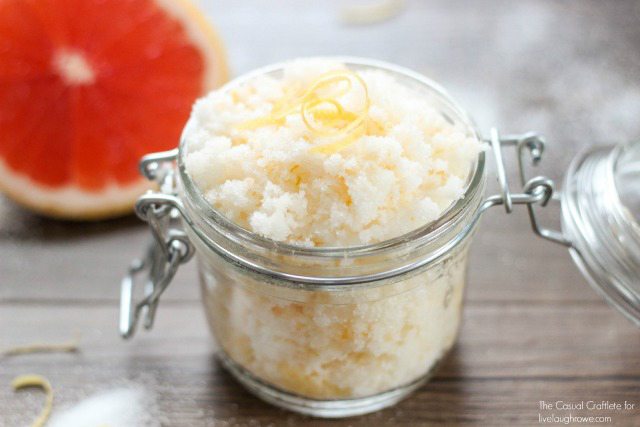 When applying the scrub, make sure to use a spoon to scoop out the desired amount. If any water leaks inside the scrub, bacteria can form. So, make sure you store you sugar scrub in a well sealed container free from water or moisture.
Apply the scrub to your hands, feet and body and massage for a few minutes. Then rinse the scrub off with warm water. This is how I like to use and make my sugar scrub but you can always change the measurements and ingredients to your liking. The more sugar you add, the more coarse the scrub will be. This coconut grapefruit sugar scrub should keep 2 to 3 months.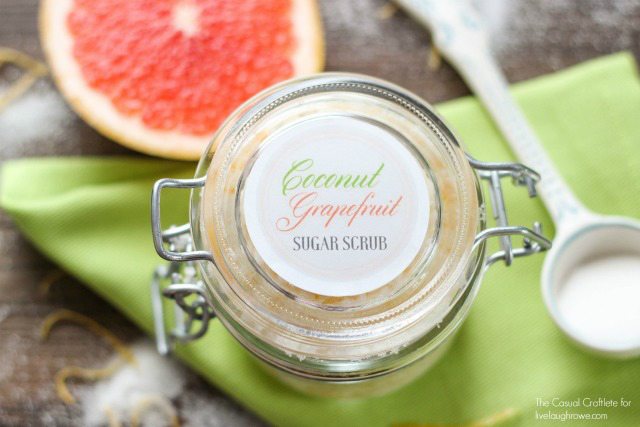 I made some cute labels for you to print if you are making this scrub and giving it to someone as a gift. Swing by The Casual Craftlete to download your labels!
Looking for more inspiration…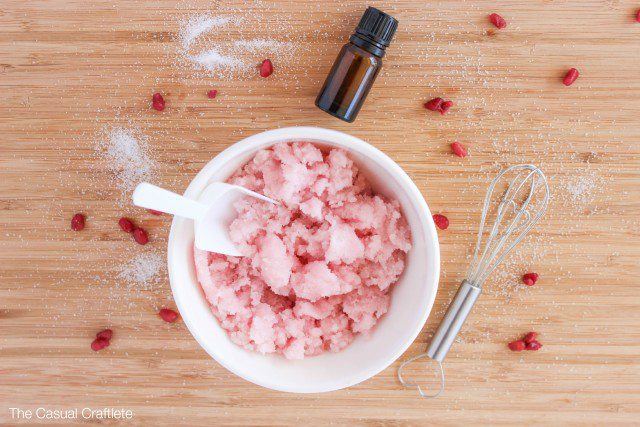 Pomegranate Sugar Scrub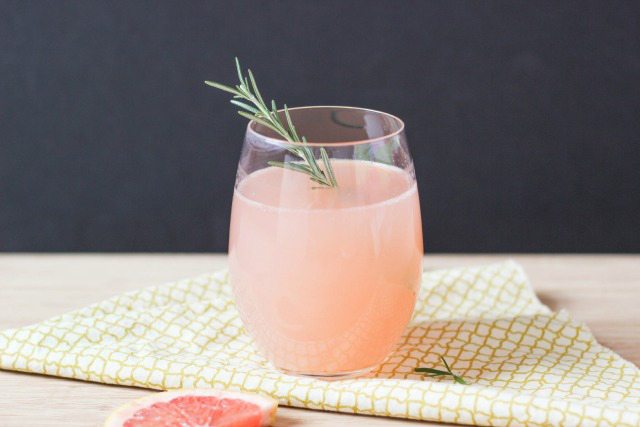 Grapefruit and Rosemary Mocktail
Thanks for letting me share today!
You can also find me hanging out here:
Facebook | Pinterest | Twitter | Google + | Instagram
https://betweennapsontheporch.net/