Hi there, Live Laugh Rowe readers! It's Jill again from Create.Craft.Love. It feels like forever since I've been here to share some crafty goodness with all of YOU! I am so excited to be back sharing an easy Halloween craft! These Candy Corn Luminaries are the perfect addition to your fall or Halloween decor!



Create your own Candy Corn Luminaries
Supplies:
Orange Glass Paint
Yellow Glass Paint
Foam Brush
Mason Jar
Tape
Battery Operated Votive Candle
Begin by cleaning your mason jar with rubbing alcohol to ensure the surface is clean. This will help the paint adhere better.Next. you need to tape off a section. I used a large mason jar so I placed the tape about an inch and a half from the bottom of the jar.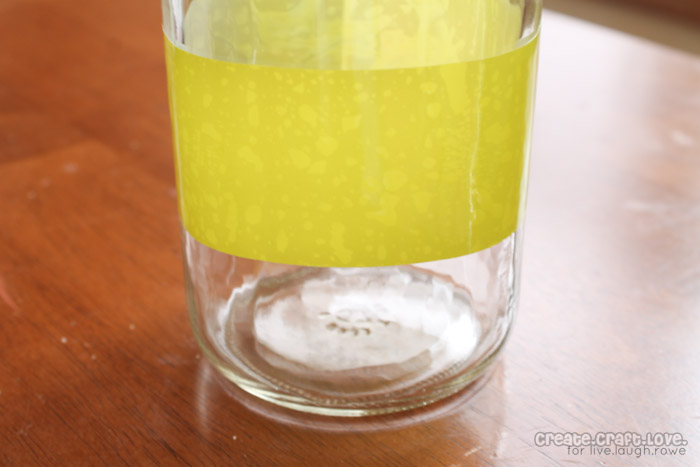 Begin painting the section below the tape. I even painted the bottom of the jar for a nice uniform look.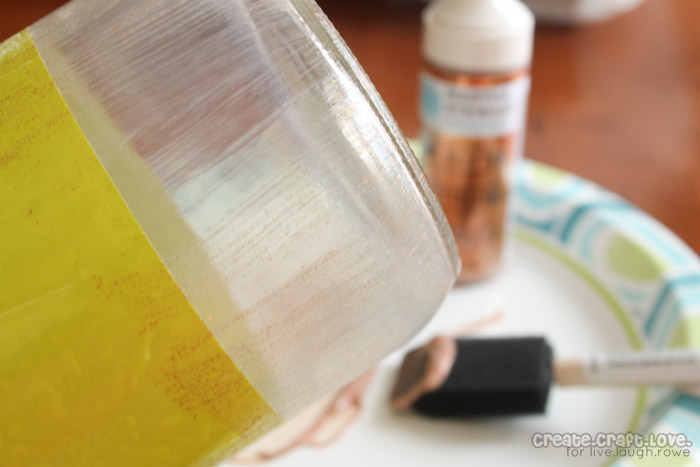 It will take several coats of glass paint to get a good look. Since I used glitter glass paint, I used about 5 coats. Let dry overnight. In the morning, remove your tape.
Tape off the edge of the paint and again about an inch and a half above that edge.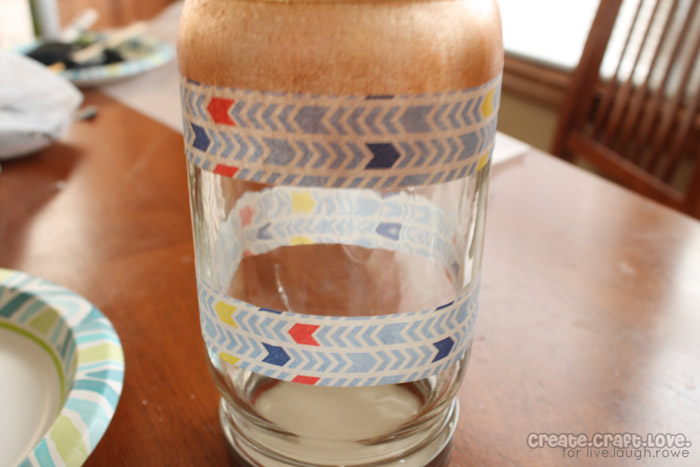 Begin the process of painting again for this section. Ironically, the yellow required less paint. Allow to dry overnight and remove the tape.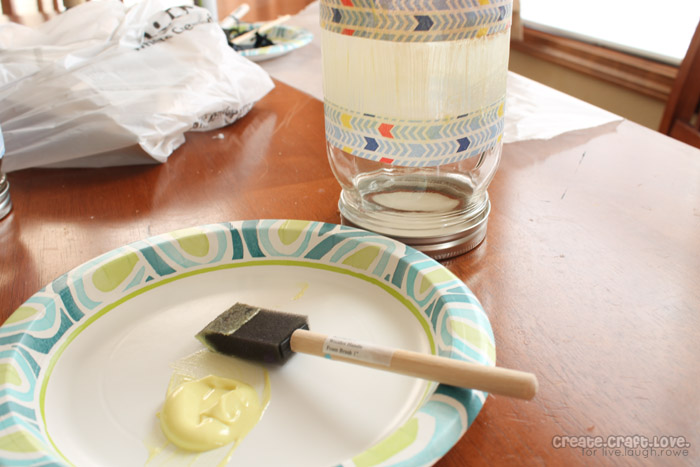 Add a votive and you end up with these cute Candy Corn Luminaries!
How easy is that?! Takes more patience than anything else.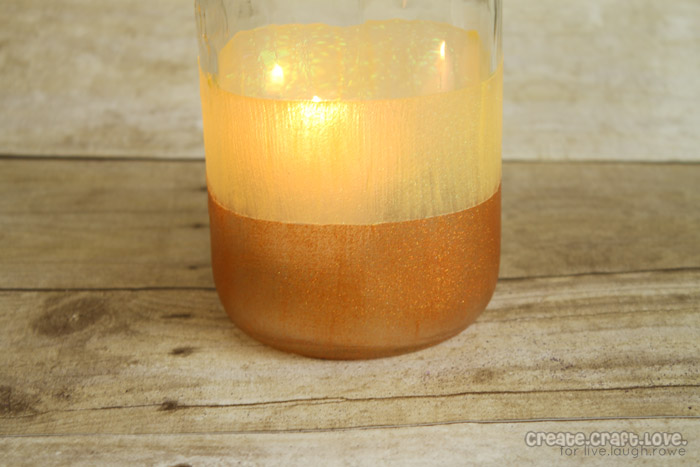 I love how these turned out! I hope you will enjoy making them too!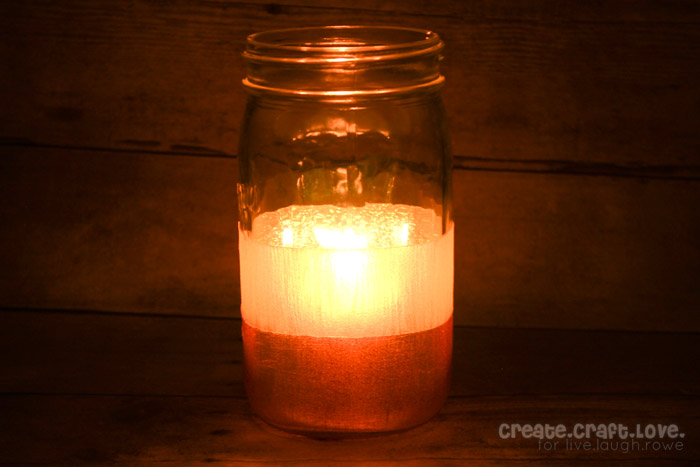 Happy spooking!
You can also find me on
Facebook, Twitter, and Pinterest!
Jill