For some reason, once you get married, date nights seem to become far and few between. Can anyone else relate to that? I'm not sure what it is — I guess our responsibilities change a bit. While I may not know the answer, I do think that taking time for a date night every so often is incredibly important.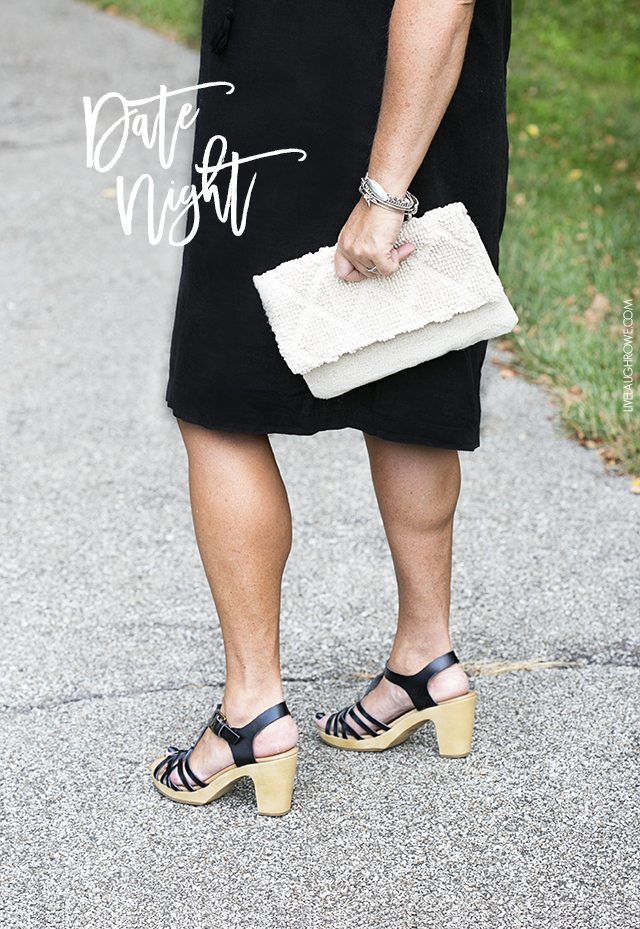 I haven't done a What I Wore Wednesday in a while, but I thought it would be fun to share a What I Wore Wednesday for date night… and partner with a favorite brand of mine, Faultless® Premium Starch.
When preparing for a date night, I tend to put the most thought into what I'm going to wear. Over the years, I've become much more simplistic in style. I think that's because I used to be a suit wearing business woman, so now I embrace simple. I love the boho style, so I decided to wear a black boho-tribal dress.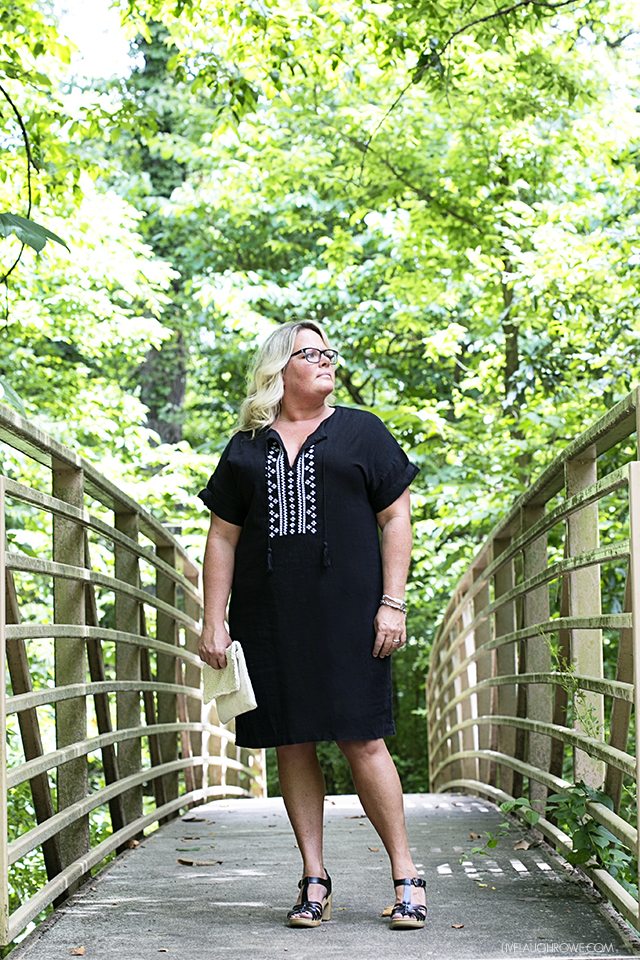 Ironing is always a priority — and starching is something I LOVE to do! I'm always excited to see crisp clothing, pleats (when appropriate) and I find that it can reduce ironing time. Faultless Premium keeps your clothes looking new too. Have you ever used a starch that flakes, spots or where the bottle gets clogged? Soooo frustrating. Faultless isn't like the others — so there is no clogging, flaking or spotting. Score!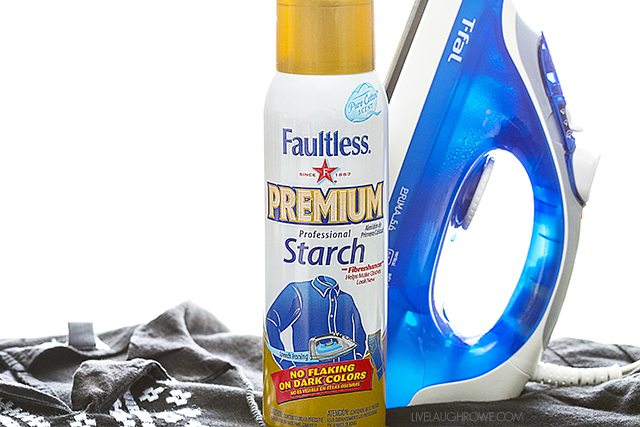 After ironing, it was time to complete the outfit. I paired my dress with an open toe sandal from Old Navy. Accessorizing with a clutch seemed perfect for date and night and they are very popular right now, so I used my new cream colored clutch, which also has a tribal/boho feel (from Target).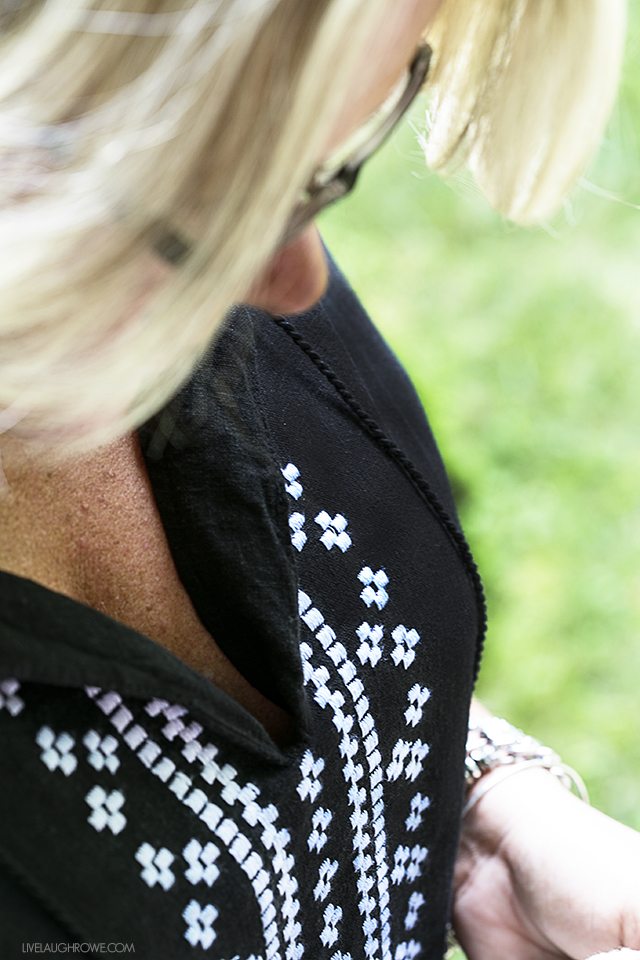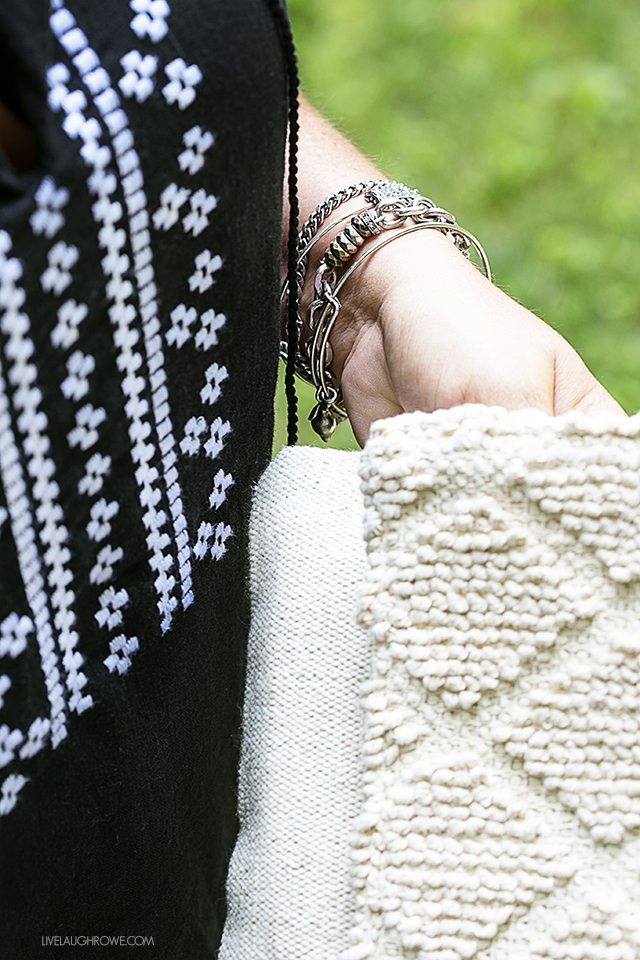 Add some jewelry, spray on my favorite perfume and I'm ready to go!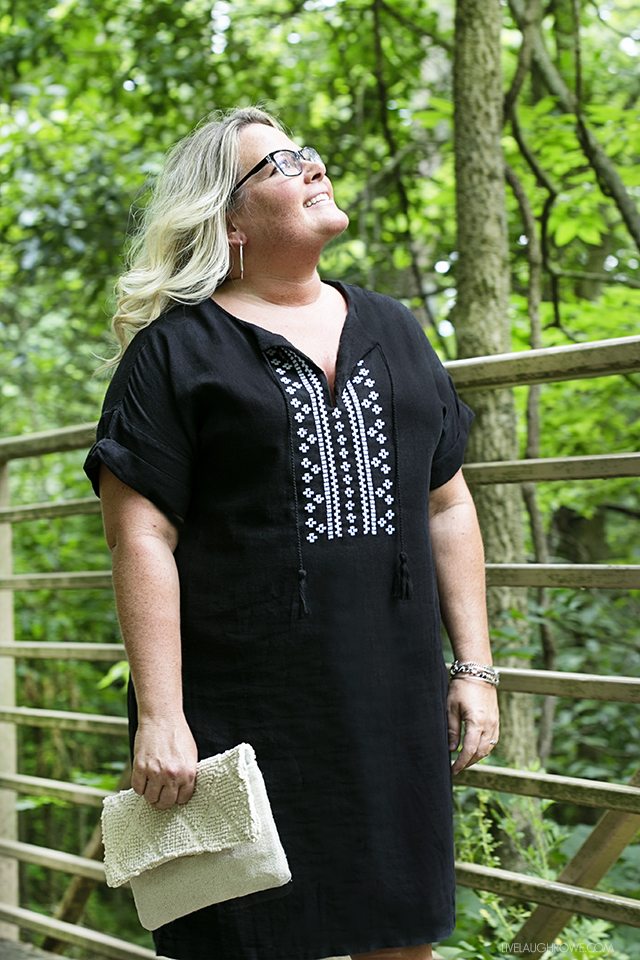 A nice dinner out is always so nice! I love just catching up on old and new news — talking about our dreams, future as we sip on a glass of wine. We always say that we need to do it more, but we fail miserably at making it happen… however, sometimes an informal date night to Jimmy John's works too!
Faultless Premium is perfect for your every day starching needs! You can find it in the laundry aisle at most major retailers, or you can use the Faultless Find a Store tool. Be sure to download an instant coupon too! Swing by and like Faultless on Facebook for more tips and tricks to use Faultless Starch everyday.
GIVEAWAY:
Enter for a chance to win a Faultless Starch product pack and a Visa gift-card to make your next date night a wrinkle free success? To enter, simply share your favorite tip or trick when it comes to fashion!
The giveaway prize pack includes: ironing board cover, Hot Iron Cleaner, three cans of Faultless Premium Starch and a $25 Visa Gift Card. Good luck! (Giveaway ends July 27, 2016 12:00 a.m. EST)

Be sure to visit with me here too:
Facebook | Instagram | Pinterest | Twitter |Google+
Linking up to What I Wore with The Pleated Poppy
This is a sponsored conversation written by me on behalf of Faultless Starch. The opinions and text are all mine.