Happy (almost) October! I am so excited that fall is officially here and we've had some glorious cool temps to boot. I think the excitement got a little distracting… Ahem. I almost forgot to post the October Calendar. Tragic, right? Giggle.
However, I couldn't leave you hanging. No way, no how.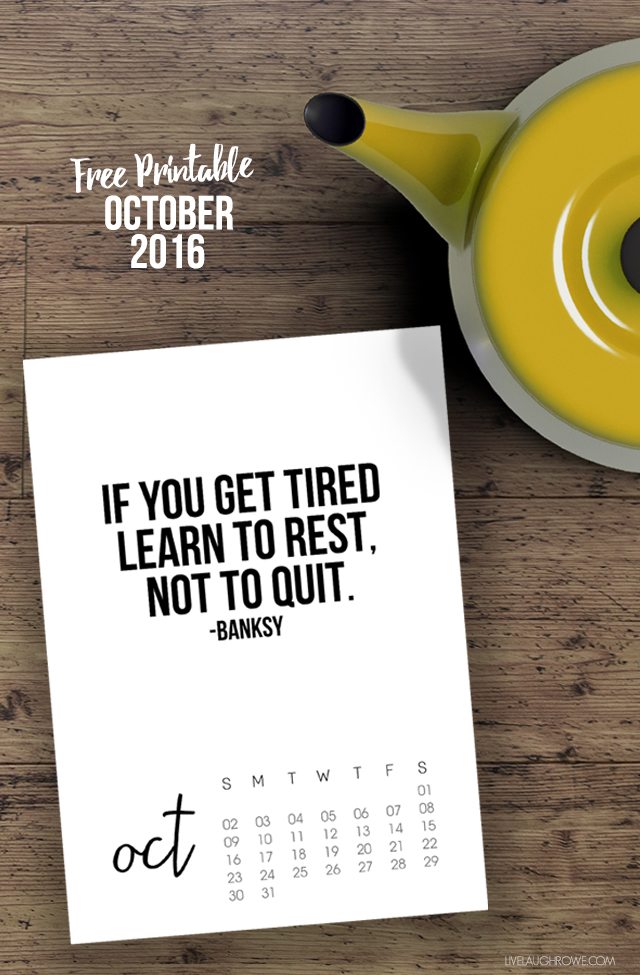 I have to say that this months quote is extremely inspirational and motivating for myself.
"If you get tired learn to rest,
not to quit." -Banksy
How often do we get so tired that we just want to quit? Gosh, there are some days I know that I need to just slow down and rest — but in my mind, quitting would be sooooooooooo much easier.
The other weekend I had a series of failed projects, like seriously, one after another…. I wanted to just call it quits. Instead, I pushed through and decided to reward myself with REST. I plopped down on the couch and watched a movie I had wanted to see. It was just what I needed.
I hope you are inspired to take time rest when you're feeling that overwhelming, nagging feeling to just quit.
*Please Note: All printables and downloads designed by Live Laugh Rowe are for PERSONAL USE ONLY. Please do not alter the file or claim it as your own. This file is not intended for resale, nor are the printed versions of this file.
Oh, don't forget you can cut the quote off the of these calendars to make 5×5 printable wall art! They would make great gifts as well.
pssst! This DIY Wooden Clipboard Frame is a great way to display your monthly calendars too!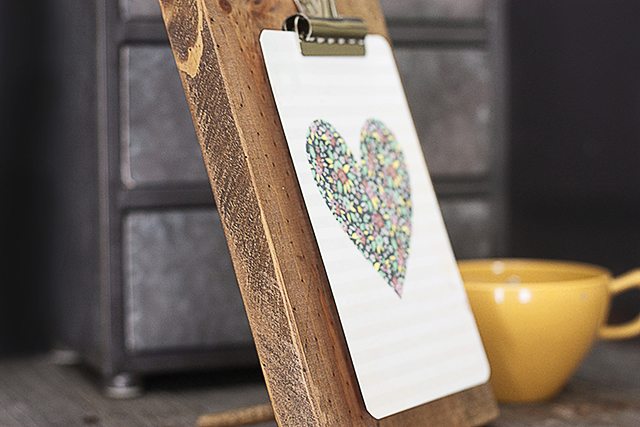 And, that's a wrap. I hope you have a FANTASTIC October, friends.
Let's rest, not quit… and do great things!

Be sure to visit with me here too:
Facebook | Instagram | Pinterest | Twitter | Google+