Ashley is back with us today from Little Glass Jar sharing a super fun and functional idea with this Wire Basket Memo Holder.
Flea markets. Antique malls. Thrift shops. Yard Sales. All of these things make my heart sing! While most people love buying brand new, I am more of a reloved and repurposed kind of girl! I remember the first time I was given a piece of hand my down furniture for free, and how my mind raced with ideas of how to change it to make it fit my style. It's a feeling I have chased for nearly a decade now. To me, there is nothing better than finding something discarded and making it into something fabulous, or finding a unique piece and repurposing it into something it wasn't intended to be. I wanted to share one of those repurposed pieces with you today, so you understand a little bit about how my brain works when it comes to decorating!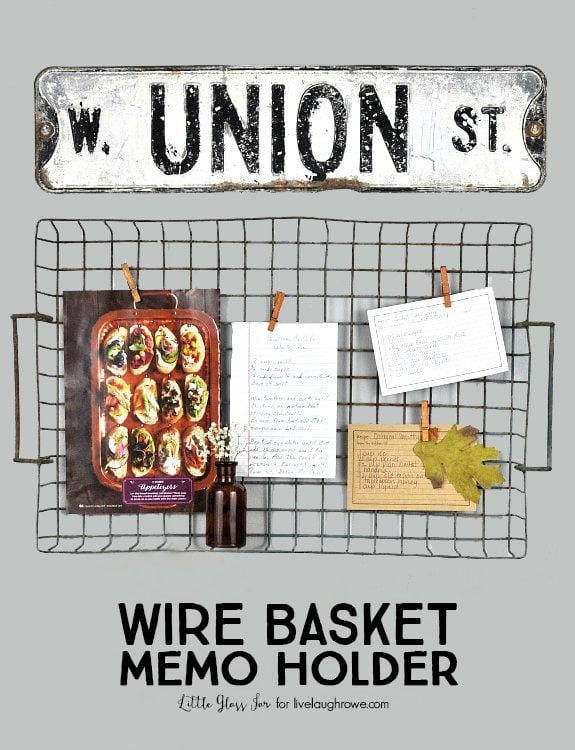 I came across this old wire basket at our local flea market and scored it for five bucks! I happen to have a list of must-haves when I go junkin', things I usually never pass on if the price is right. Wire baskets are on that list. I figured it would be cute to set somewhere filled with old books or something, but once I got it home I changed my mind. I think it makes a great memo holder; however, with the holidays coming up, I needed a place to store and display my to do list of recipes. I have a little recipe box, but out of sight out of mind right? I hung the wire basket, and used some clothes pins to showcase my holiday cooking wishlist!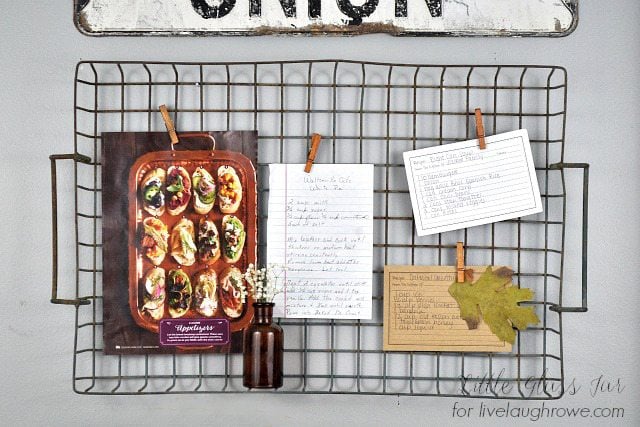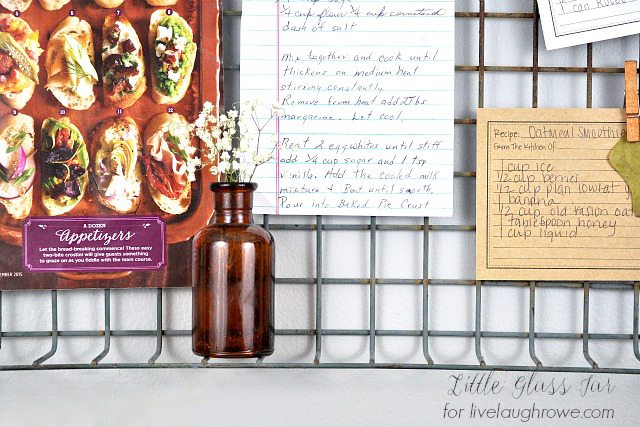 Not the most difficult project, but something that is quick, easy and adds to my holiday décor. What would you use a Wire Basket Memo Board for?
There are so many different vintage items to create a quick and easy memo board like this one. Replace the glass of an old picture frame with some cork board, string some twine across an old window pane or shutter to clip things on, or buy some wood and chicken wire and make your own, like this DIY Memo Board I made! I am always trying to think outside the box, and turn one persons trash into something new for my home.

Thanks so much for visiting me at Live Laugh Rowe!!!
You can also find me hanging out here:
Instagram | Facebook | Twitter | Pinterest
https://betweennapsontheporch.net/