Do you see the beauty of everyday things? It's definitely something that we can quickly lose sight of.
I've mentioned it before and I'll say it again, I'm slowly falling in love with all things boho. So I decided to put this printable together and share it with you, with some boho vibes.
Boho vs. Urban Boho
What does the boho style look like? The bohemian-inspired decor is influenced heavily by 1970's design, the boho look typically includes natural elements, colorful, layered textiles, and a more casual, collected feel within a room. (via HGTV)
Since I recently ordered a new leather couch, I may fall into the Urban Boho category. Urban boho is an updated version of the design style that feels a bit more fresh and modern.
It takes all the most popular elements of boho (Rattan, macramé, brightly colored pillows, and textiles), but also adds a new spin on things by pairing these elements with a variety of unexpected decor and furniture. (via HGTV)
However, I don't want my decor to fit a mold. I'd like my home to be a reflection of what I love and tell a story. Ya know?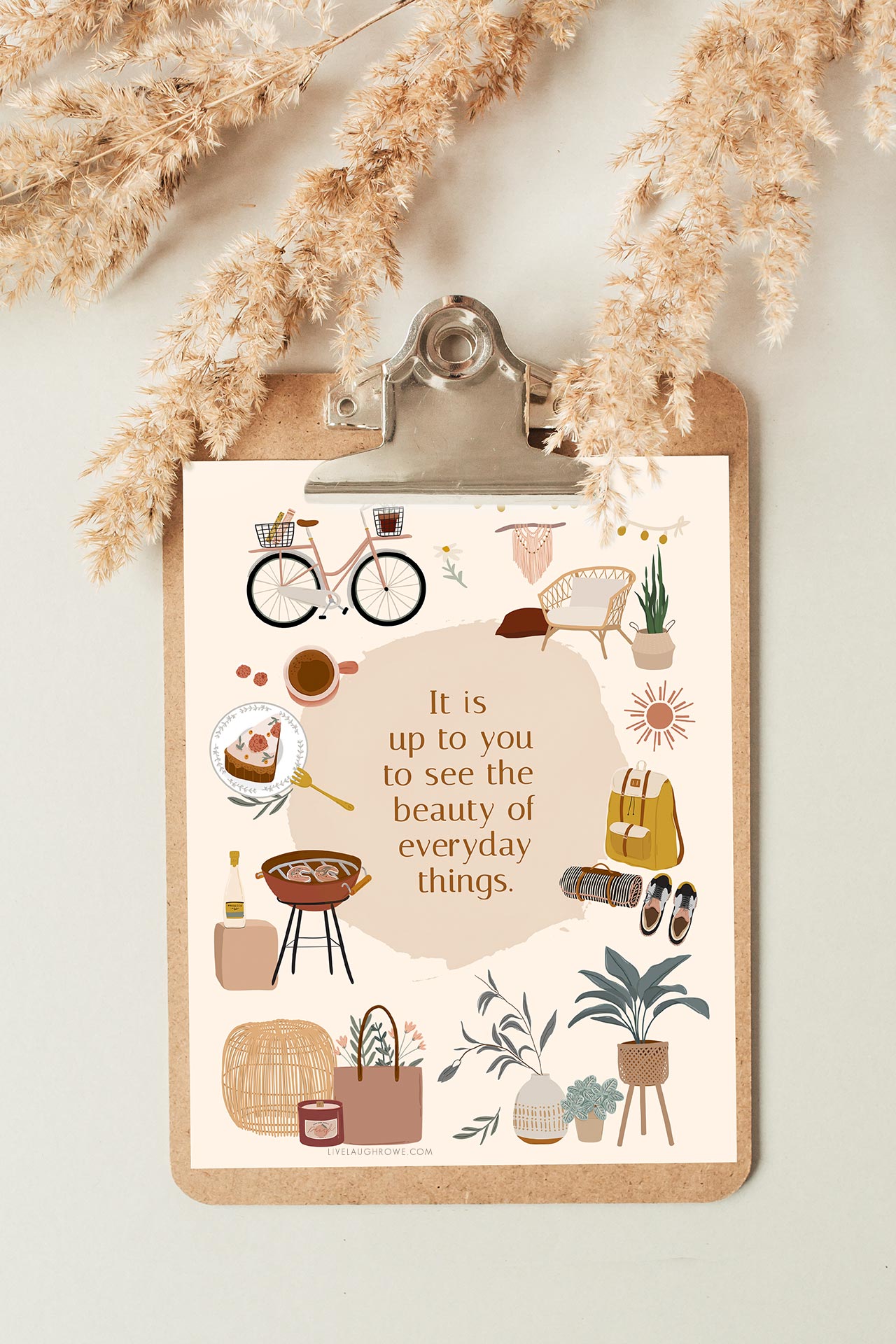 As a result, I tried to incorporate some of the boho love and everyday things that I appreciate most people enjoy. For example: barbecuing, bike rides, plants, baskets, hiking, home decor, and more.
I love this quote too. Another great reminder to smell the flowers…
"You're only here
for a short visit.
Don't hurry,
don't worry.
And be sure to
smell the flowers
along the way."
-Walter Hagen
Regardless, this printable is a visual reminder to stop and smell the roses. Only you can intentionally recognize the beauty in some of the simpler, everyday things of life.
The Beauty of Everyday Things Printable
Sized at 8.5 x 11, this is one of the freebies that you can print and enjoy. It is up to you to see the beauty of everyday things. Let's do this.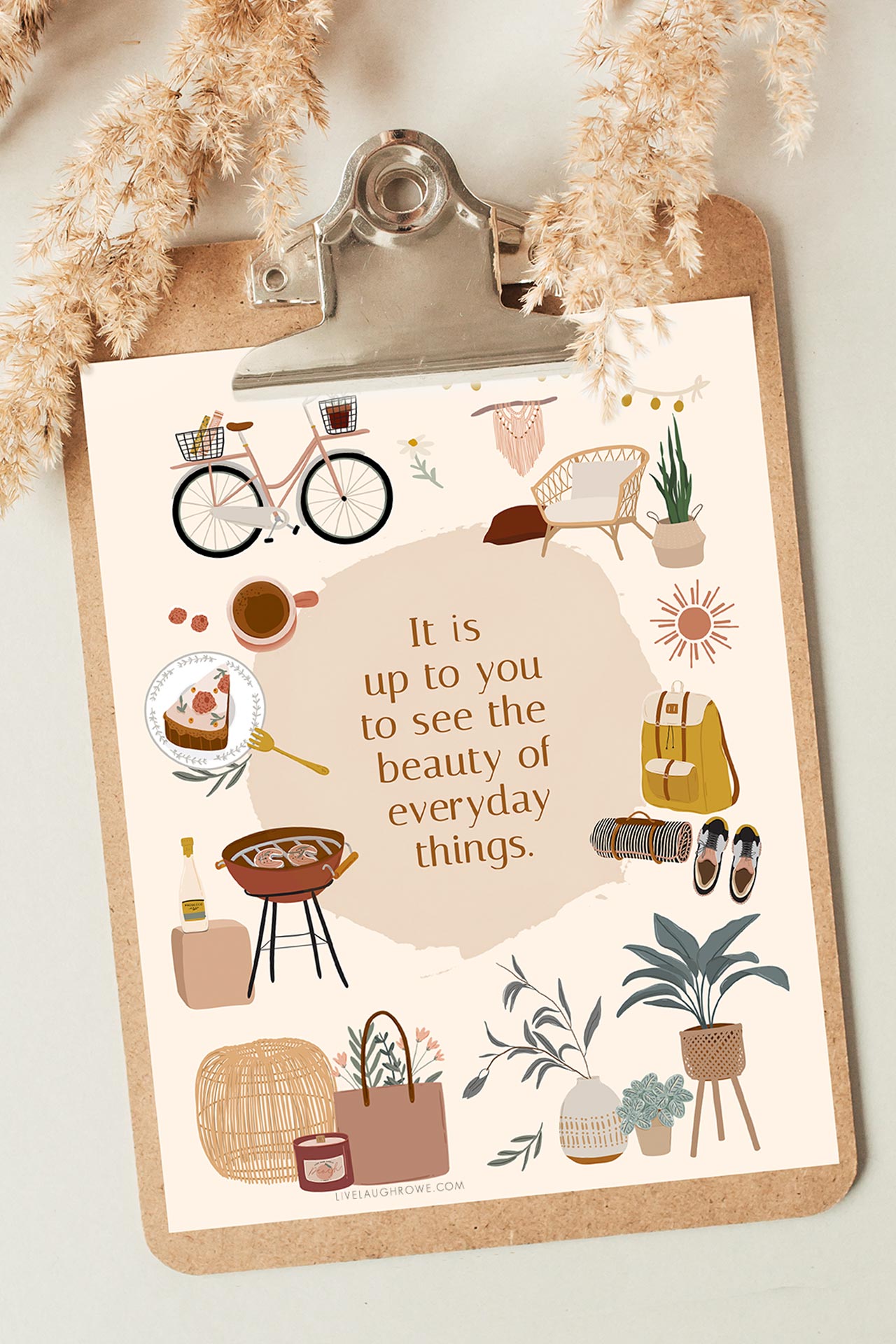 Please Note. Printables and downloads designed by Live Laugh Rowe are for PERSONAL USE ONLY. So, please do not alter the file or claim it as your own. Not intended for resale. Nor are the printed versions of this file.
Connect with Live Laugh Rowe!
Facebook | Instagram | Pinterest | Twitter
Hugs and Blessings!