A meal you can pull together in 20 minutes, no thawing chicken or boiling the pasta. This Chicken Pasta recipe is a must-try!

20 Minute Frozen Chicken Pasta


Maybe you've seen the hype about pressure cookers around the web? It's all over the place. As a result of curiosity and a desperate need for more time, I wanted to introduce you to my new BFF…. the Power Pressure Cooker XL.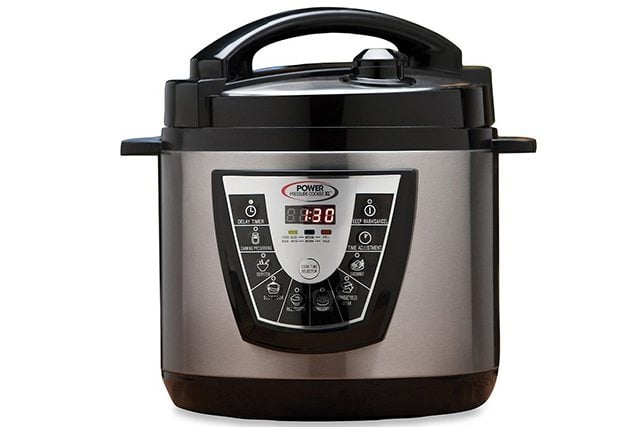 This is one fabulous appliance to have in your kitchen, friends. Ohhhhhh, the possibilities. From slow cooking to making rice to canning! There are also lots of cookbooks out there to get you started too.
Sometimes time doesn't play in our favor, so expediting a meal is a win-win. Can I get an amen? Maybe you're feeling inspired to try your hand at having a pressure cooker.
If so, I say "go for it!" I'm fairly certain you won't regret it. My only problem is finding a place to store its awesomeness. Haha!
As a result of needing more time, I thought it was time to try my hand at this Chicken Pasta recipe. Would you believe it went from frozen and raw to ready-to-serve in 20 minutes!?!
So, as you can imagine, it was super easy. But better yet, absolutely delicious! Enjoy!
20 minute Frozen Chicken Pasta Recipe
Ingredients
8

oz

dry pasta

use your favorite

24

oz

quality tomato sauce

I used Red Gold

4

small frozen chicken breasts

Sea Salt

to taste

Pepper

to taste

1

bay leaf

1

garlic clove

chopped

Basil

optional

Parmesan cheese

optional
Instructions
Place the inner pot into the

pressure cooker

and add all of your ingredients.

Place the lid on the pressure cooker, lock the lid and switch the pressure release valve to closed.

Press the Soup/Stew button and then press the Time Adjustment button until you reach 20 minutes.

Once the timer reaches 0, the cooker will automatically switch to Keep Warm. Switch the pressure release valve to open. When the steam is completely released, remove the lid.

Garnish with basil and cheese, optional.

Serve and enjoy!
Notes
Due to the use of varying pressure cookers, consider adding approximately 1/3 cup of white wine or chicken broth to the cooker before adding the chicken.  This is not how I made my recipe; however, to avoid any burning this is a recommendation based on feedback.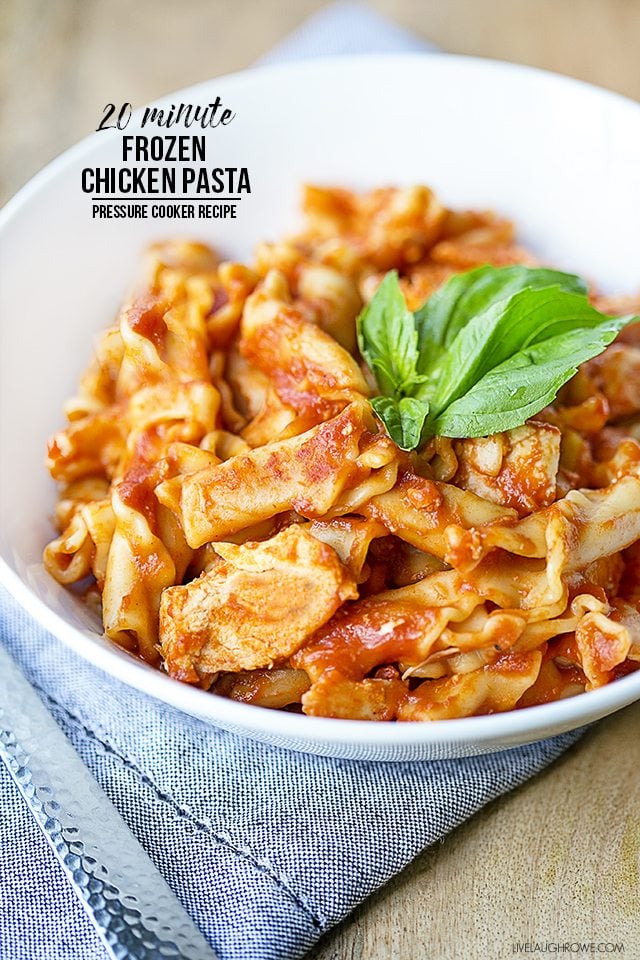 Hugs + Blessings,