This post is sponsored by The Home Depot. See full disclosure below regarding DIH Workshop.*
"It's the most wonderful time of the year." Oh, sorry — I had a moment of Christmas jubilation come over me. Can you believe there are only SEVEN Saturdays left until Christmas? Yahooooo! So, it's time to chat about the November 2016 DIH Workshop that is just around the corner. This month's project is a simple Holiday Ornament Display. Cute, right?
Holiday Ornament Display
Are you familiar with the Do-It-Herself (DIH) workshops? If not, let me explain a quick few things with you. These workshops are designed to provide a mix of associate led instruction, demonstration, and some hands-on learning. The intention is to empower women (just like YOU and me) to tackle projects both big and small and work with power tools. Oh yeah, baby!
It's time to Save the Date for Thursday, November 17th at 6:30 p.m. Sign up to join your local Home Depot to make a seasonal character door hanger.
Next Monday, I'll be sharing my version of the Holiday Ornament Display. Here are some of the previous DIH Projects: Hanging Gutter Planters, DIY Drink Station, Rustic Wooden Stocking, and this Rustic Wooden Pumpkin.
The most recent project was my Rustic Santa Door Hanger — he was a real hit!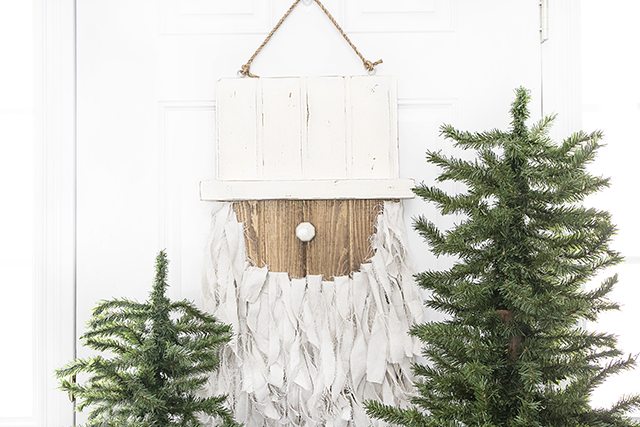 Be sure to save these TWO dates, okie dokie?
Monday, November 14th — Swing back to see my door hanger.
Thursday, November 17th — November DIH Workshop (at your local Home Depot)
Grab your girlfriends and save the date for the third Thursday of November to attend The Home Depot's DIH Workshop. This is also a great time to pick up tips and advice from the pros for all of your home improvement projects. So, who's ready to build something? Let's do this!
The November DIH Workshop will take place at your local The Home Depot store on Thursday, November 17th 6:30 – 8:30 p.m. Be sure to register online TODAY!

Be sure to visit with me here too:
Facebook | Instagram | Pinterest | Twitter | Google+
*The Home Depot partners with bloggers such as me for DIH Workshop program. As part of this program, I received compensation for my time. They did not tell me what to purchase or what to say about any product mentioned in these posts. The Home Depot believes that consumers and bloggers are to form their own opinions and share them in their own words. The Home Depot's policies align with WOMMA Ethics Code, FTC guidelines and social media engagement recommendations.