On a recent visit to one of my favorite places (soon to be told), I saw this plastic-coated fabric and decided some DIY Placemats were in order. Can you say love?
Okay, so let's talk about Ikea. Oh boy… this place has become my new $100 store. I know some people love Ikea, while others hate it. I was deprived of this stores goodness for so long, that I get a little giddy every time I make a trip there. True story. Thankfully, I don't go on a regular basis. However, when I do, I'm going in for the kill. Comfortable shoes and a phone that is fully charged (for pictures, inspiration and the location of furniture in the warehouse). A cart to fill to it's capacity. HA!
The last time I was there, I kept spotting this fabric that resembled oil cloth and got a little curious. Sometimes I don't know what's being sold versus what is being used as a prop, so I just kept my eyes peeled and found it in the fabric department. That happy place in IKEA where you get to pretend you were once an employee at JoAnns and can cut fabric like a pro. Oh yeah!
I cut myself some of the plastic-coated fabric in Berta (White/Gray) and Sofia (Black/White) and made some of the easiest placemats you can imagine.
Supplies for DIY Placemats:
Rotary Cutter (mine is an Olfa)
Metal Ruler
Self Healing Cutting Mat
Plastic-Coated Fabric (aka Oil Cloth)
Cut and measure your fabric to the size you want your placemat. Use your rotary cutter to cut, using the metal ruler and self healing cutting mat.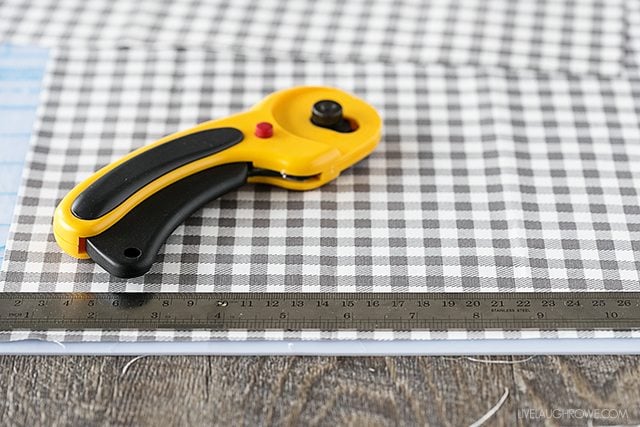 And you're done! Yep, it's that easy. If you don't have an IKEA close by, you can check for it on-line. You can also shop for oil cloth or laminated cotton all around the web and in some of your local craft stores.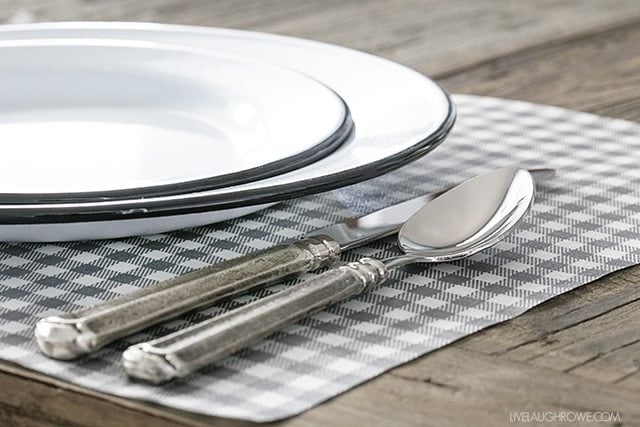 One of my favorite features is that it's wipeable too! It's said to be washable as well. Boo-ya!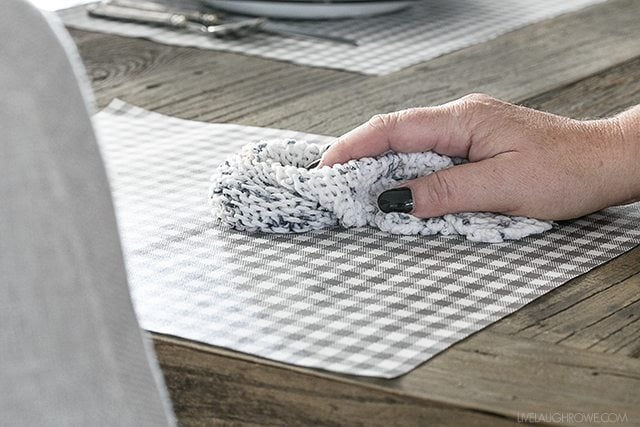 This fabric is also great for table covers, table runners and more!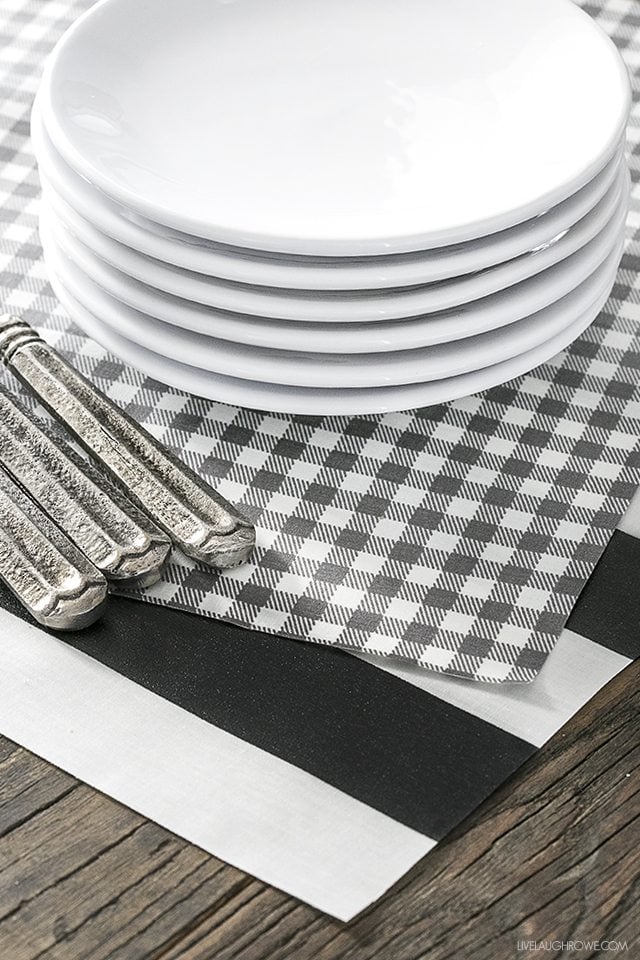 Simple is fabulous, don't your agree?

Be sure to visit with me here too:
Facebook | Instagram | Pinterest | Twitter | Google+