Happy Wednesday, sweet friends!
It's time for a little #WIWW
Today I'm sharing a little Navy and Peach.
I picked up this navy shirt recently at JcPenney.
(it looks like a purplish-blue here though. oh well).
I knew it would be a perfect combo with my peach jeans.
Add the fabulous wedges from Target and it's a lovely ensemble.
I actually wore this to church for Easter Sunday.
Our church isn't super formal and it seemed a bit springy to me.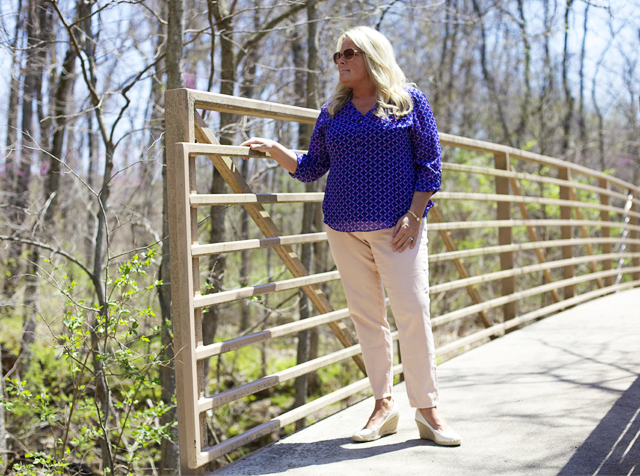 Shirt: JcPenney | Jeans: Old Navy | Wedges: Target (currently on sale)
The print is little birds, they're hard to see here — but their kinda adorable!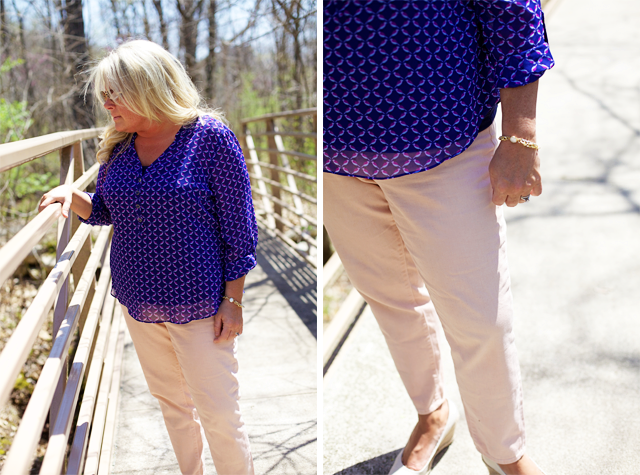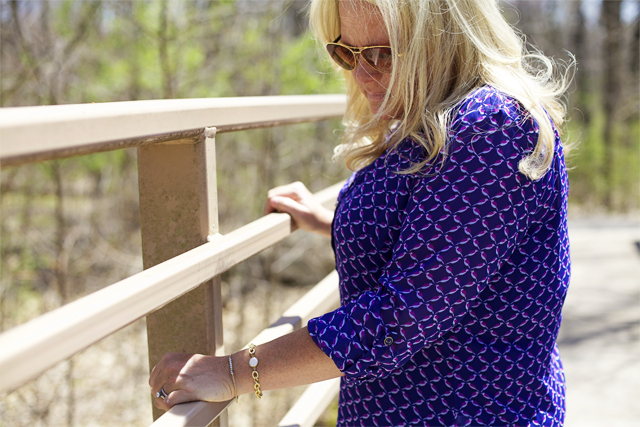 Bracelets: Threads by the Shine Project (Pearl Pixie and Nykelle)
I picked up these lovely bracelets at Blissdom last year. They're a part of the Thread collection. I absolutely love Ashley and her heart behind The Shine Project. If you're not familiar with her, be sure to swing by!
Once again, a big thanks to my sister for assisting with the pictures.
I'm trying to get a little more comfortable in front of the camera…
thanks for stopping by, friends! Hugs and Kisses.
Stay fashionably fabulous and uniquely YOU!
I'll be linking up over at WIWW with The Pleated Poppy.
Subscribe to Updates | Like on Facebook | Follow on Pinterest