This post is sponsored by The Home Depot.
Hey friends! Today I'm doing something totally outside the box. As you may or may not know, I have an identical twin sister. She lives here in St. Louis (thank goodness because we're like the bestest of friends). My sister lives in a darling apartment. I love her little home — it's warm and cozy, just the way I think home should feel! We're going to chat a bit today about How to Make the Most of a Small Space.
Make the Most of a Small Space


I worked with my sister on some home decor for her dining room to help her make the most of the small space. Would you believe I forgot to take a before photo? Of course I did! However, let me say that it was basically a large dining room table that she used as her work space (not an eating space unless she was entertaining).
I'm super excited to share with you how we made the space so much more stylish and functional!
When planning to decorate a small space, here are four questions to keep in mind (along with some helpful tips) when considering How to Make the Most of A Small Space.
What will the space be used for?
Will the room serve as a bedroom, office, living room, etc? The purpose of the room will determine the furniture that you will need. Maybe it can serve a multi-functional room.
We worked within my sisters dining room space. Our goal was to make it a dining area WITH a work space. A bonus idea was having a small corner set up like a mud room for storage of coats, purses, boots, etc.
What is the size of the space?
What is the size of the room? Measure the space and keep it handy when searching for the pieces that you will be using. Sometimes I like to sketch what I have in mind and keep all the measurements on the sketch. It's a great visual too!
What furniture do you want and/or need for this space?
The purpose of the room will allow you to narrows down the pieces. If it's going to be a bedroom — you'll be searching for a bed, dressers and so forth.
We started with the two bigger pieces — the dining room table and chairs and the corner desk. The corner desk having shelves was a bonus too! Additional storage space is always a win-win.
What (if any) pieces can serve multiple purposes?
Sometimes we overlook the obvious. However, if a bench can serve as both a sitting place — and storage, well that is the perfect definition of a piece that is super versatile.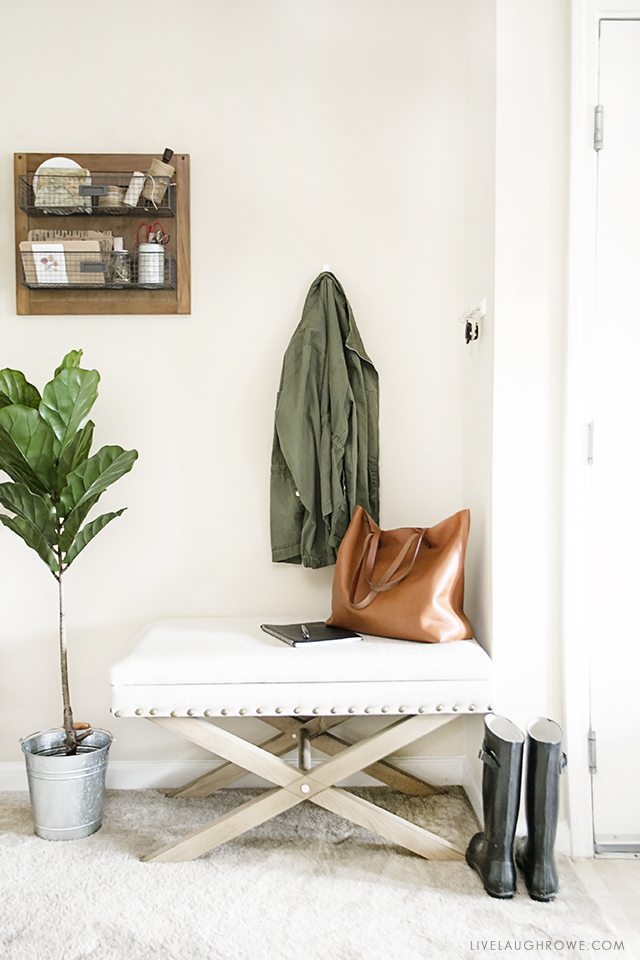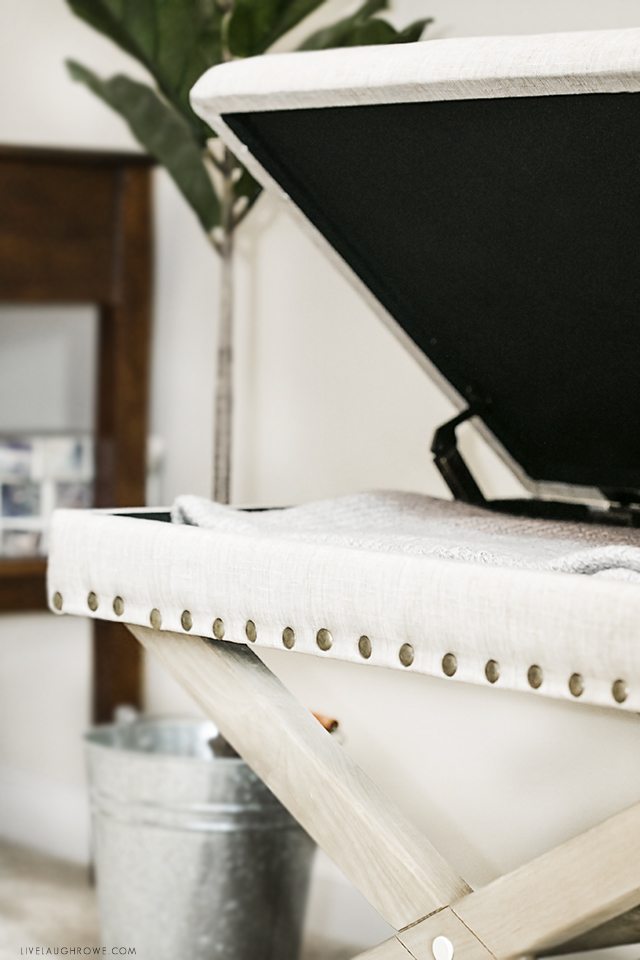 Other ideas include:
Wall decor can also serve as storage.
A bulletin board can be used for posting reminders and displaying art or favorite pieces.
A dining room chair can be used as a desk chair too. One less chair in a space can help keep the space from looking too cluttered too.
Once you have the larger pieces in place, add some decorative pieces or plants to fill the gaps and/or add additional storage.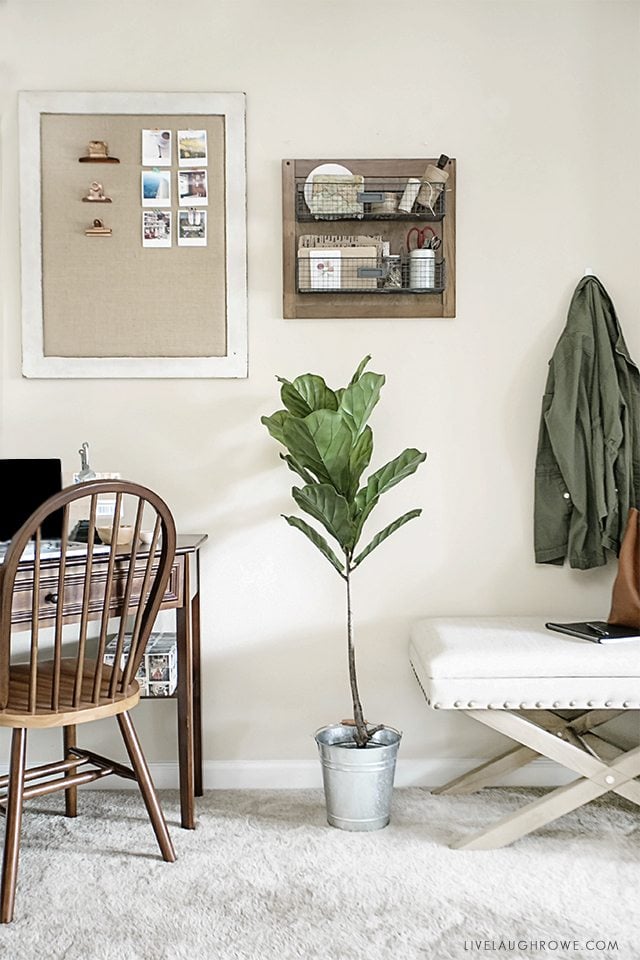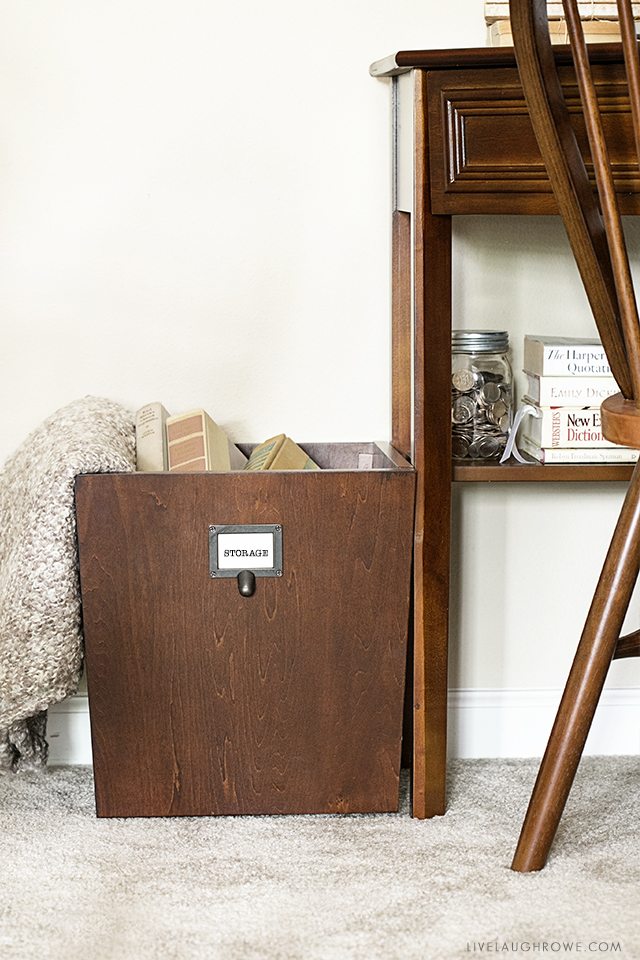 If storage is ever an issue for decorative pieces, buy things that can be used differently. For example, this galvanized jar could be use with a battery operated candle or a flower vase. One jar with two uses? SCORE!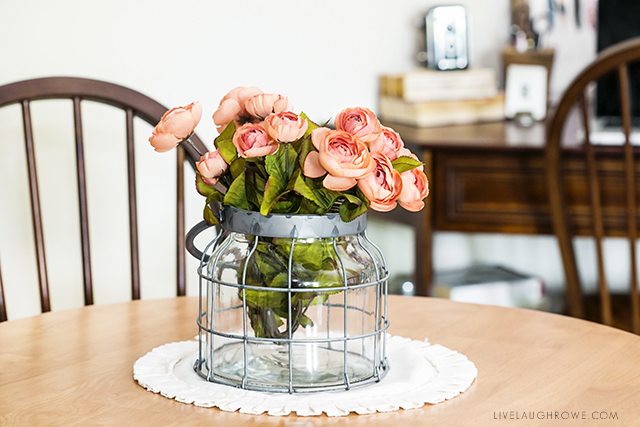 I hope you found these tips helpful and enjoy seeing the mini makeover my sisters dining room got. A resource list is provided below for products used in this project, all from The Home Depot. Happy shopping (wink-wink).
Source List:
Oxford Corner Writing Desk
Cinnamon and Espresso Skirted Dining Table
Cinnamon and Espresso Wood Spindle Back Windsor Dining Chair
Sequoia Craft Space Storage Bin (it has wheels too)
Southern Enterprise John Cream Bench
2-Tier Basket Wall Panel, Rustic Pine (above fiddle leaf, to the right) – similar
Galvanized Metal Trimmed Wall Mirror with Rope
4 ft.Indoor/Outdoor Fiddle Leaf Tree
Galvanized Metal and Glass Lantern
Nested Weathered Gray Decorative Shelves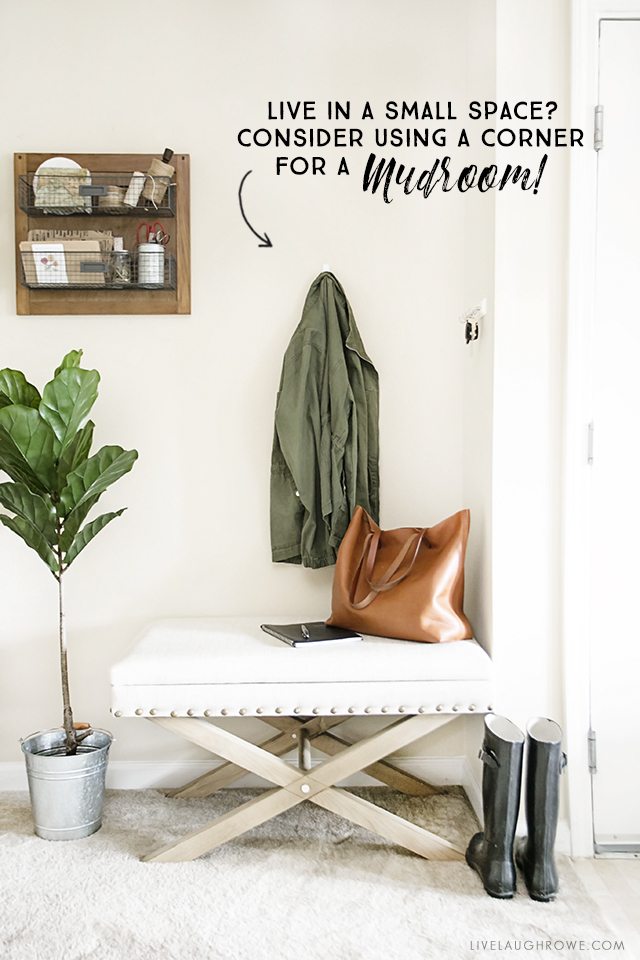 Be sure to visit with me here too:
Facebook | Instagram | Pinterest | Twitter | Google+