With Christmas quickly approaching —it's always fun to decide on whether you might make some homemade gifts.  Tidy Mom decided to share with her readers how to make Homemade Vanilla (a fabulous gift idea for the bakers in your family).  She asked if I would design the labels for the bottles and gave me a couple to use for pictures.  I went to work and bounced ideas off my sister, as she is much more experienced than myself in Photoshop.  I have to admit that I was tickled silly as to how well the labels complimented the bottles Cheryl used.  They look fantastic! And, well,  the vanilla is fantastic too…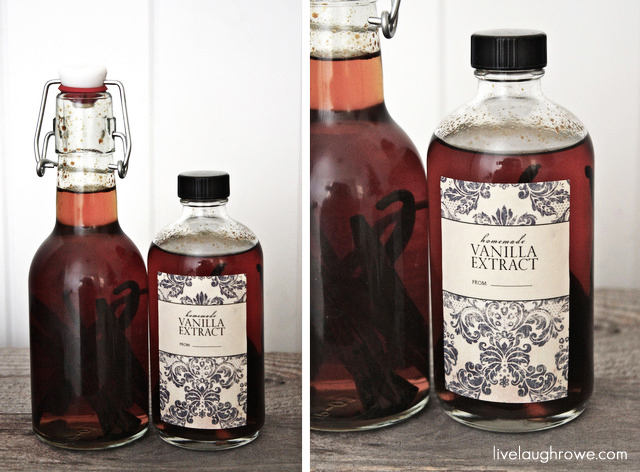 Making your own vanilla couldn't be easier and it is far more economical than buying the store bought variety.  By making your own vanilla extract, you can also try different beans.  Beanilla sells bottles and 7 different variety of vanilla beans, each of which has a unique flavor!  Using premium grade vanilla beans will provide significantly better flavor and aroma than commercially produced extracts.
Once you've made the Homemade Vanilla with Cheryl,
you'll want to grab the following supplies:
Full Sheet Shipping Label(s), Printer and Scissors.
You could also use white paper and double sided tape.
The labels measure approximately 2×3 each.  Be sure that they will fit your bottles.
I printed on the full sheet shipping label and cut each of them by hand.
Now, it's your turn! Click on the image below to print a sheet of 9 vanilla labels.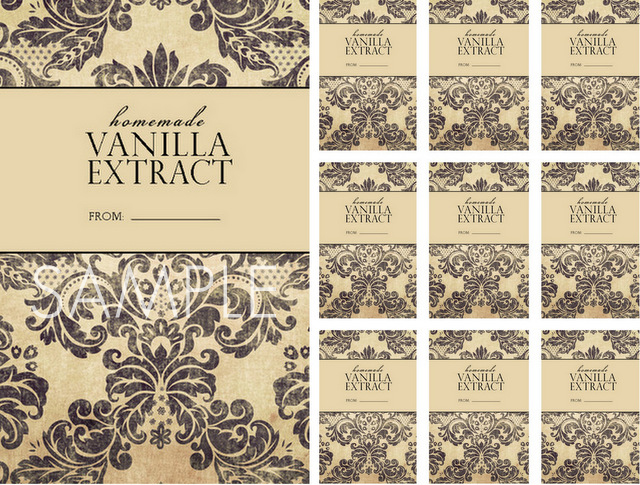 Now it's time to start gifting and/or baking!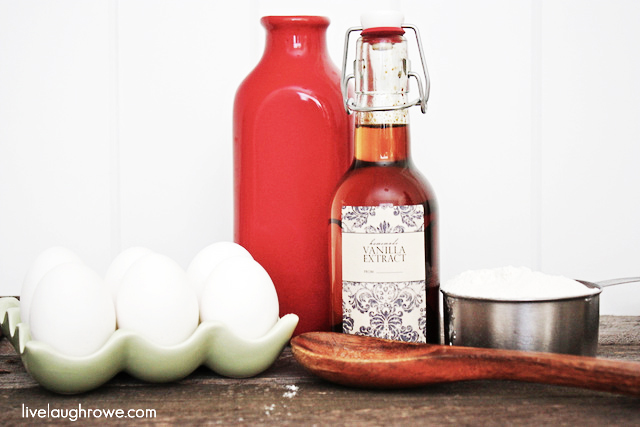 Subscribe to Updates | Like on Facebook | Follow on Pinterest