It's hard to believe that another year is about to come to a close — and a whole new 365 day adventure begins! Are you ready? I am. 2016 was a roller coaster for me from shoulder surgery to foot problems to my parents retiring and more. I'm looking ahead into 2017 with great expectations. So, it's time to set some resolutions. How about a FREE New Year's Resolution printable?
Free New Year's Resolutions Printable
I'm a HUGE list lover — so I thought this version would be a different twist with LISTS. Yahoooo! Of course it won't meet everyone's needs, but I tried to cover the basics and left one open to an area that might be more practical for you.
Use all of the lists or only the ones that are applicable… as we all know, there are no rules to making New Year's resolutions.
Over the past few years I've seen several people start to have a word of the year, so I decided to add that to the printable this year.
If I had to pick a word, I think it would be explore. I'd like this to be a year where of exploration. Learning new things, seeing new things and more!
Please Note: All printables and downloads designed by Live Laugh Rowe are for PERSONAL USE ONLY. Please do not alter the file or claim it as your own. This file is not intended for resale, nor are the printed versions of this file.
While designing this printable, I already started putting my resolutions together in my mind… some are more personal than others, but I want this to be a year where I'm more intentional about checking off some of these goals!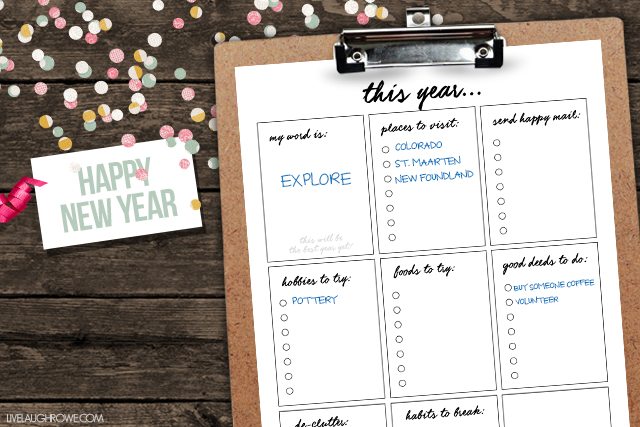 "Although no one can go back and make a
brand new start, anyone can start from now
and make a brand new ending." -Carl Bard
I hope you're inspired to set some goals and pursue them passionately. Let's make 2017 our best year yet!
pssst! Before you go, these resolution printables might interest you too!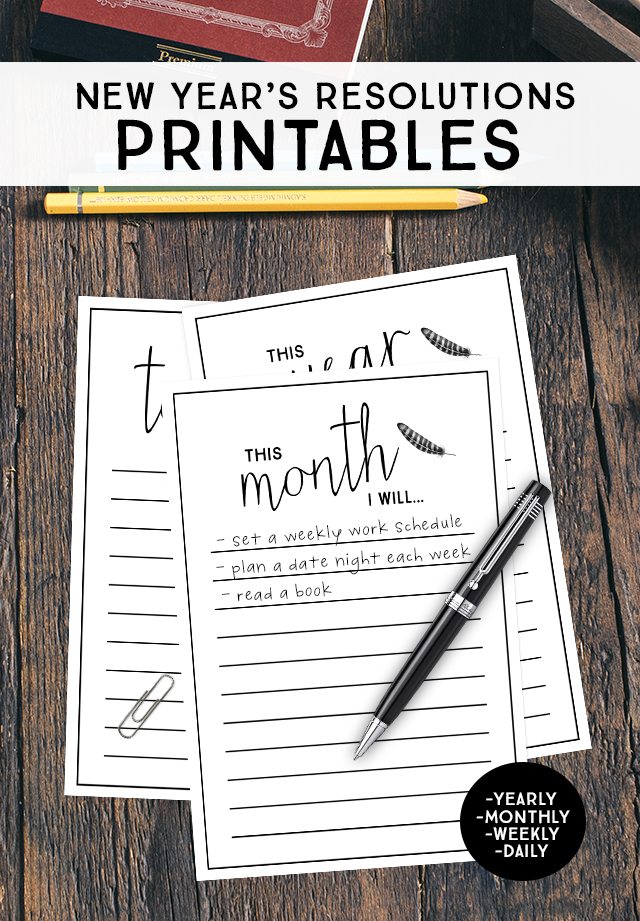 Yearly-Monthly-Weekly-Daily Resolutions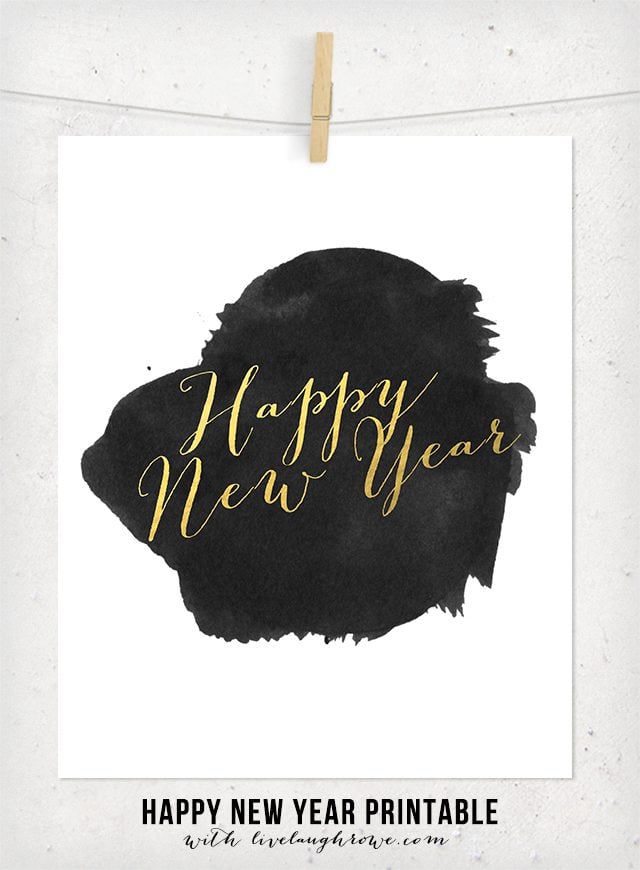 Gold Foil New Year's Printable

New Year's Resolutions Printable (Yearly and Monthly)
Happy New Year, friends.

Be sure to visit with me here too:
Facebook | Instagram | Pinterest | Twitter | Google+