This post featuring our neutral window treatments is sponsored by LEVOLOR®. All opinions are my own.
I'm excited to share our neutral window treatments featuring Natural Shades by LEVOLOR. As we all know, with a new home comes a LOT of new things and lots of decision-making. Within the last couple of years, I've found that the farmhouse style is what tugs at my heartstrings. There's a simplicity to it that is beautiful.
Farmhouse Style Neutral Window Treatments


I love the whites, grays, and neutral colors. There's something about mixing the old and the new too. I felt like I had to deal with or settle on a lot of things in St. Louis, so I wanted to be intentional about a lot of things in our new home. When we were moving in, I told my husband that this time I wasn't settling on anything — hahaha. Like the kitchen (ahem).
I digress…. back to window treatments! Would you believe that in our last home we had 12 windows on the first floor alone? With the nine upstairs, we had a total of 21 windows. GULP. Some window treatments just weren't feasible. At the time, we went with LEVOLOR Classic 2 in. Faux Wood Blind in White
. We chose these for the look and price point. They complimented the white linen curtains, so I couldn't complain, but I always wanted to get some of the natural-looking shades.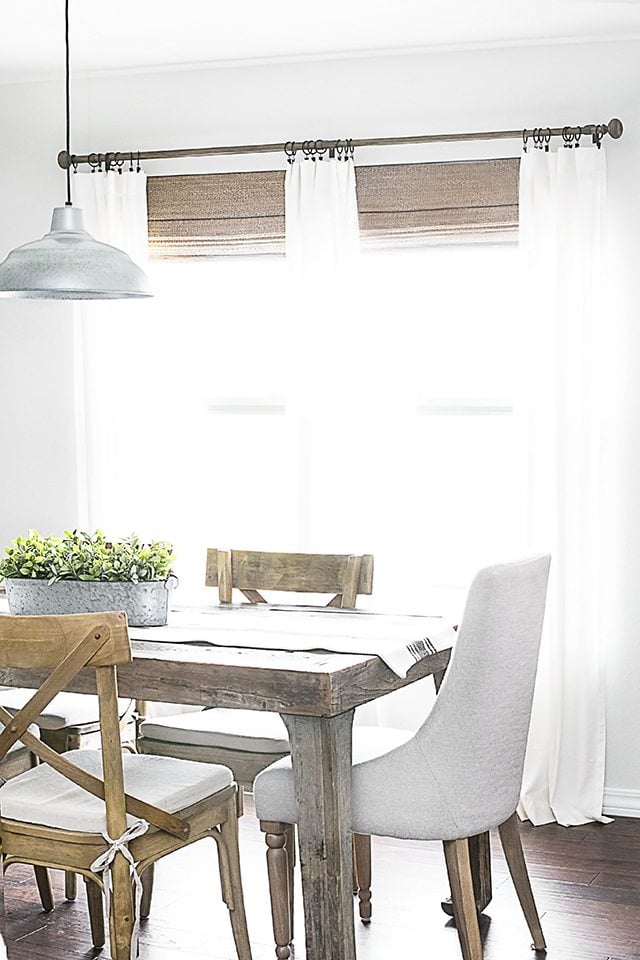 After officially moving in, we hung the white linen curtains (similar) I already had, using these new (and might I add fabulous) Faux Wood Curtain Rods. I love using clips on my curtains, and these rubbed bronze curtain clips are my fave. If I didn't watch so much of the ID Channel, I probably wouldn't have worried about having shades (yes, I'm an ID addict – haha). However, the curtains are very sheer, and I like my privacy — so finding (and installing) shades was a priority.
The research for shades actually began while the house was being built… I looked in a couple of local stores and nothing really stood out to me, so I started to look online. I visited LEVOLOR.com and decided to order a few swatches (samples). The natural shades were what caught my eye, they offer textural fabrics blended with natural elements such as jute, bamboo, reeds, and grasses to create a warm and inviting atmosphere. I really liked the lighter jute colors too, so I decided on the cordless Natural Shades in Banana Leaf with the light filtering liner.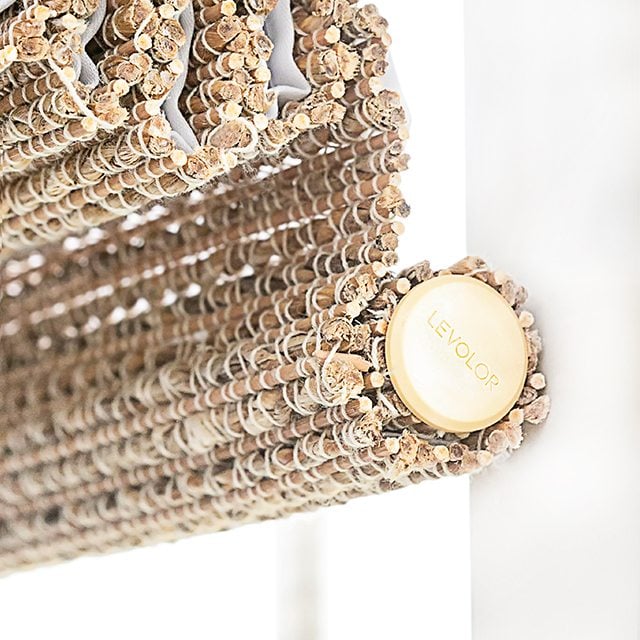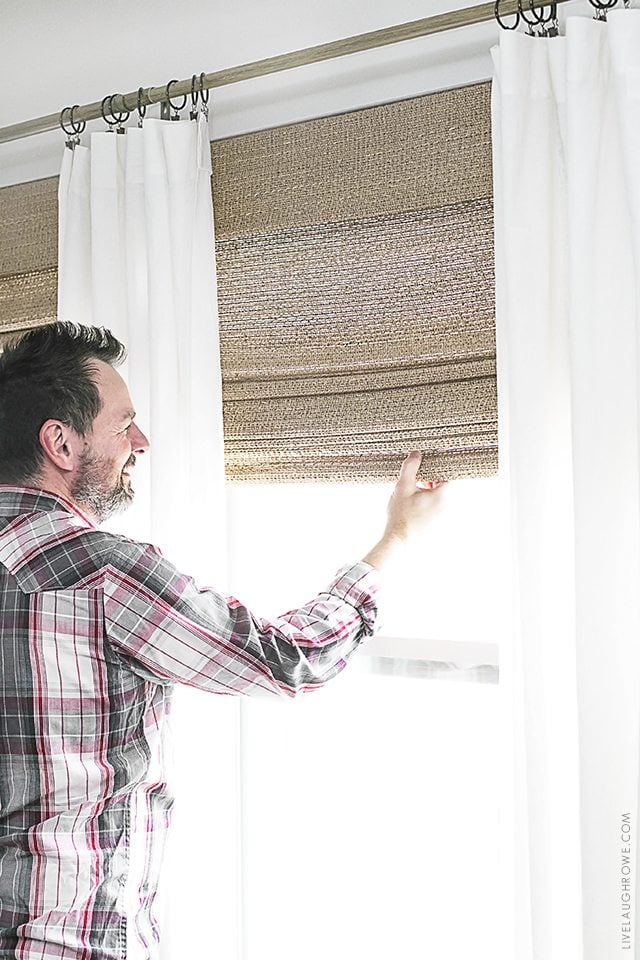 Friends, I'm in love!!! I think these shades can truly work beautifully in any living space… but they look amazing in our home.
"If you buy stuff you love,
regardless of era or price, your home
will be a true reflection of you."
-Sarah Norwood
We were also thrilled with the 2-on-1 headrail option too. You can have both shades put on one headrail, which provided easier installation and operation on your widest windows!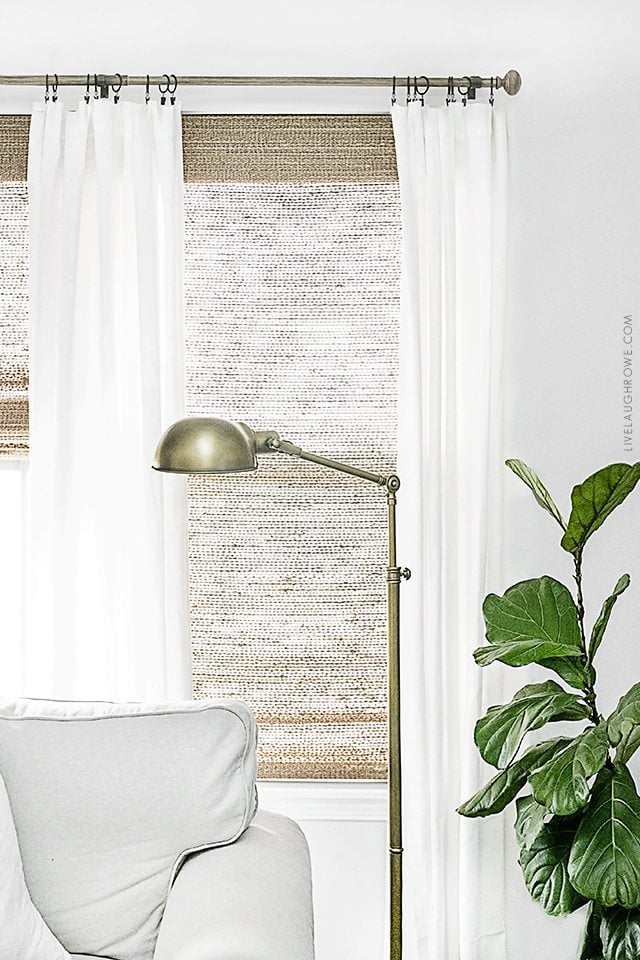 The light filtering liner softly filters light and provides privacy, making it ideal for any room where filtered light and soft illumination is desired, such as a living room or dining room (the two rooms mine are hanging in).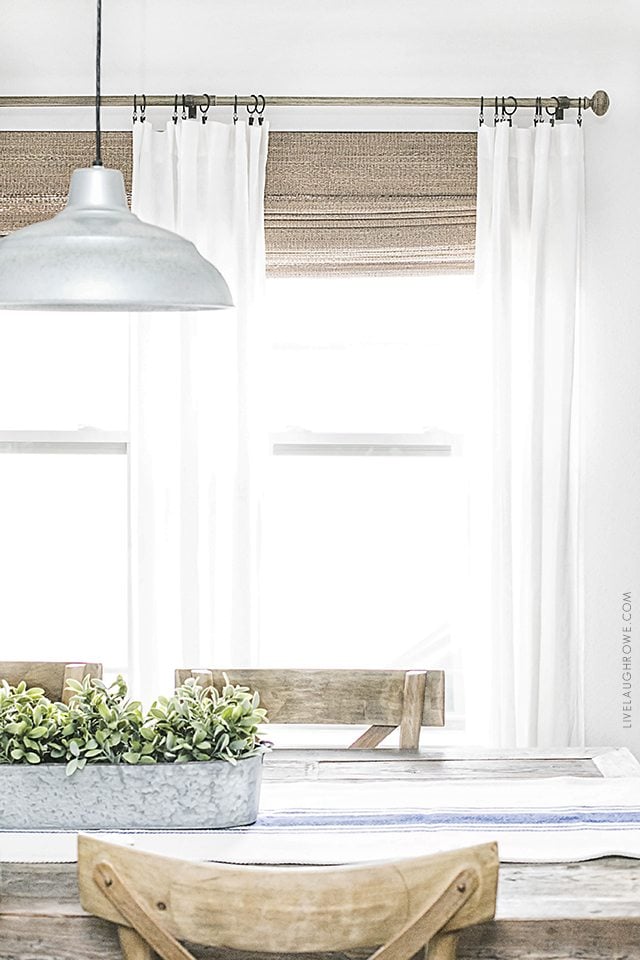 I debated on whether to get a valance or not, but I thought it would offer a little more interest to the whole looks of my window treatments. A decision was made to go with the classic valance. Having options is always a benefit, that's for sure! We couldn't be happier.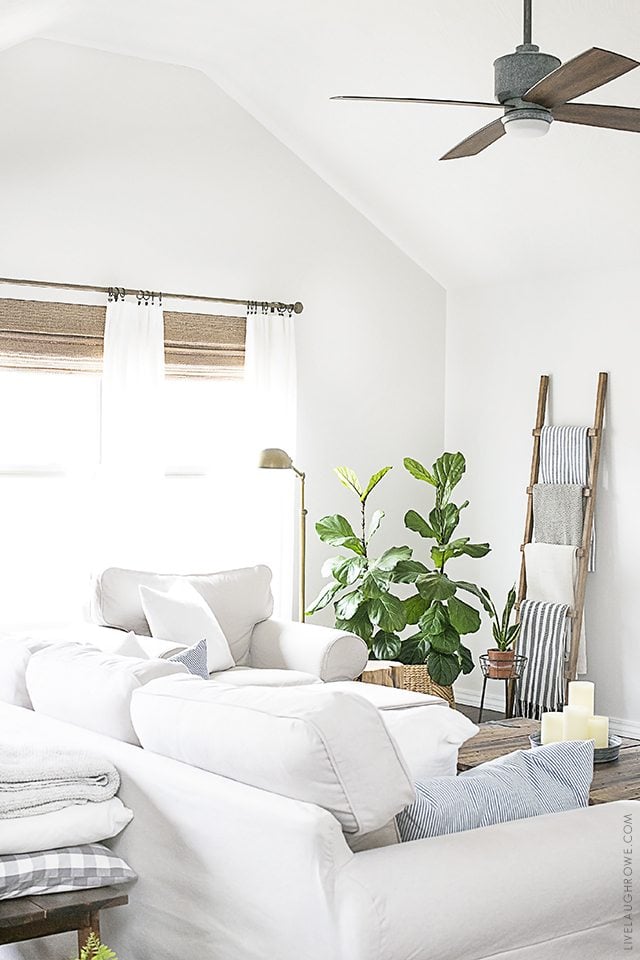 I love our neutral window treatments — and they truly add some extra farmhouse style to the space. Our new home is coming along and I look forward to sharing more of it with you soon.
Hugs + Blessings,