With fall comes an abundance of flavors — and some of my favorites are included among these Autumn Salad Recipes.
Fall is one of my absolute favorite seasons. The beautiful colors, the delicious flavors — and what about the smell of what's baking in the oven? Or how about those crackling bonfires.
With all of the pumpkin and apple goodies, it never hurts to keep some healthier options on hand. These fall salads provide some great options, and delicious ones at that. From pears to brussel sprouts, you're sure to find a new favorite.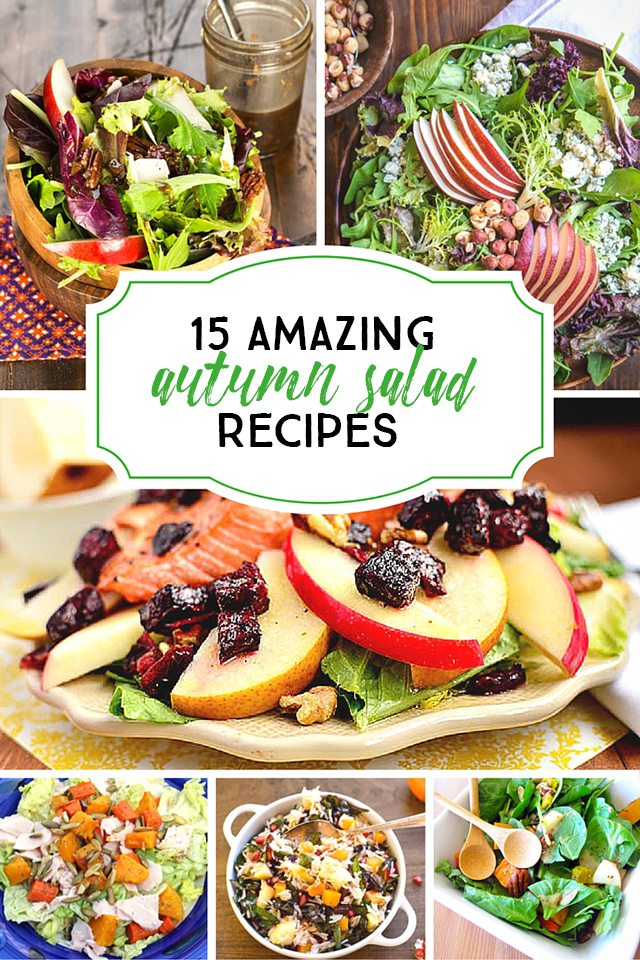 15 Amazing Autumn Salad Recipes
1. Fall Arugula Salad via My Communal Kitchen
2. Fall Harvest Salad via Dessert for Two
3. Fall Harvest Salad via Goodie Godmother
4. Fall Shredded Brussels Sprouts Salad via Iowa Girl Eats
5. A Fall Salad with Pears and Candied Pecans via Garnish With Lemon
6. The Perfect Salad for Fall via Green Evi
7. Roasted Vegetable Fall Salad via My Whole Food Life
8. Grown-up Lunch: Autumn Harvest Salad with Green Goddess Dressing via Wendolonia
9. Autumn Celebration Rice Salad via Foxes Love Lemons
10. Autumn Salmon Salad with Honey-Apple Cider Vinaigrette via Iowa Girl Eats
11. Slow Cooker Tri-Tip Salad via Fit SlowCooker Queen
12. Quinoa Salad with Pear and Baby Spinach via Reisegabel
13. Beetroot, Quinoa & Hazelnut Salad via Highgate Hill Kitchen
14. Quinoa Pilaf with Za'atar Roasted Butternut Pumpkin & Persimmon via Delicious Everyday
15. Mexican Style Lentil Detox Salad via Two Purple Figs
So, which recipe will you start with? I think #2 is calling my name. What is your favorite fall salad recipe? Share yours in the comments.
If you enjoy salads as much as I do, then you might enjoy some of the 20+ Spinach Salads as well.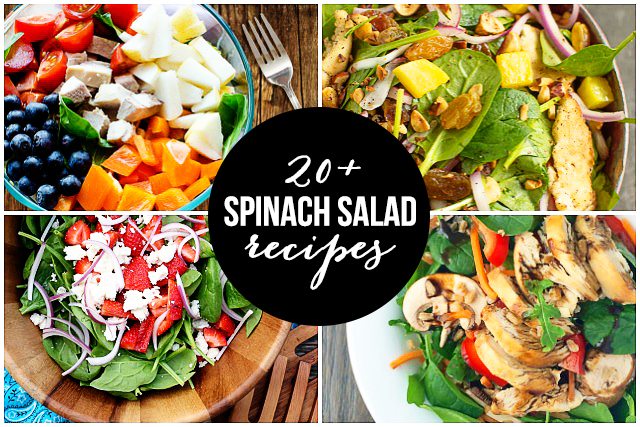 Be sure to visit with me here too:
Facebook | Instagram | Pinterest | Twitter | Google+