I am sooooo late to the game on sharing todays post. However, I was determined to share some of the blush pinks I used in my fall decor this year. My motto is better late than never and hopefully it will inspire a s few of you. Typically when you think of the autumn color palette, you think of oranges, browns, etc. Right?
Autumn Color Palette in Blush Hues
Well, the color palette for fall is much bigger than you might think. The colors can go from bright oranges, yellows, browns, etc to mutes hues such as blush hues, blues and greens! This year, a very different color scheme seemed to enter the fall decor arena — blush colors!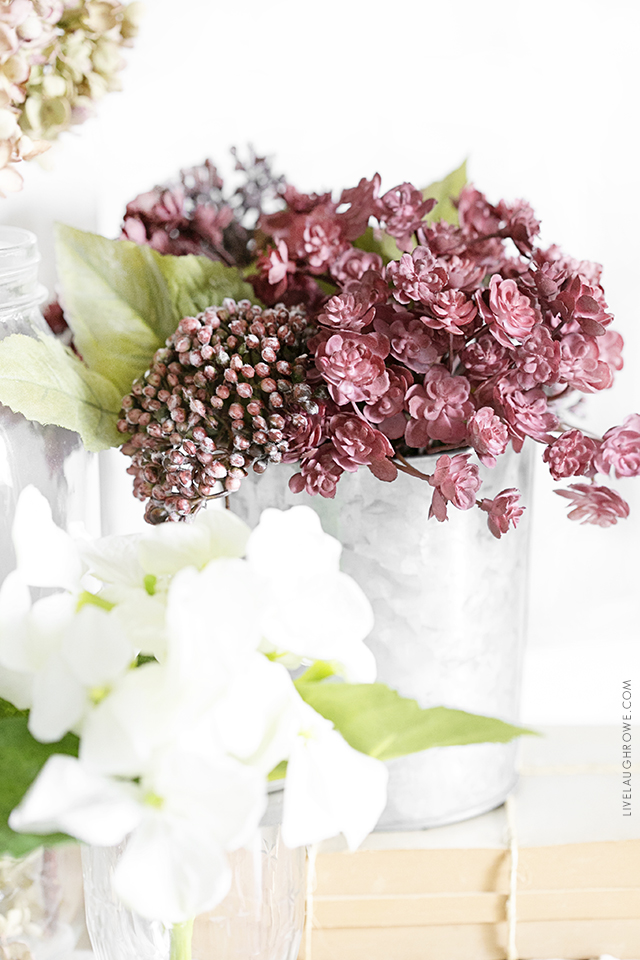 Last month I noticed a lot of beautiful blush colors at Michael's. While pinks and even muted pinks are not usually on my radar, these colors really resonated with me. Last fall my mom had given me some beautiful dried hydrangeas and they happened to have some of the blush colors in them. I guess you could say that's where it all began…
It's important to note that decor doesn't have to be expensive or elaborate. It can be very simple, yet beautiful. I think my buffet this year is a true example of that.
Beautiful Blush Fall Decor


Starting with the dried hydrangeas, I simply added to that with a few additional stems that I purchased (and already owned), white pumpkins, a beautiful blue pumpkin, vases and vintage pieces. As a result of this simplicity, the buffet has become a favorite of mine this season with the muted colors.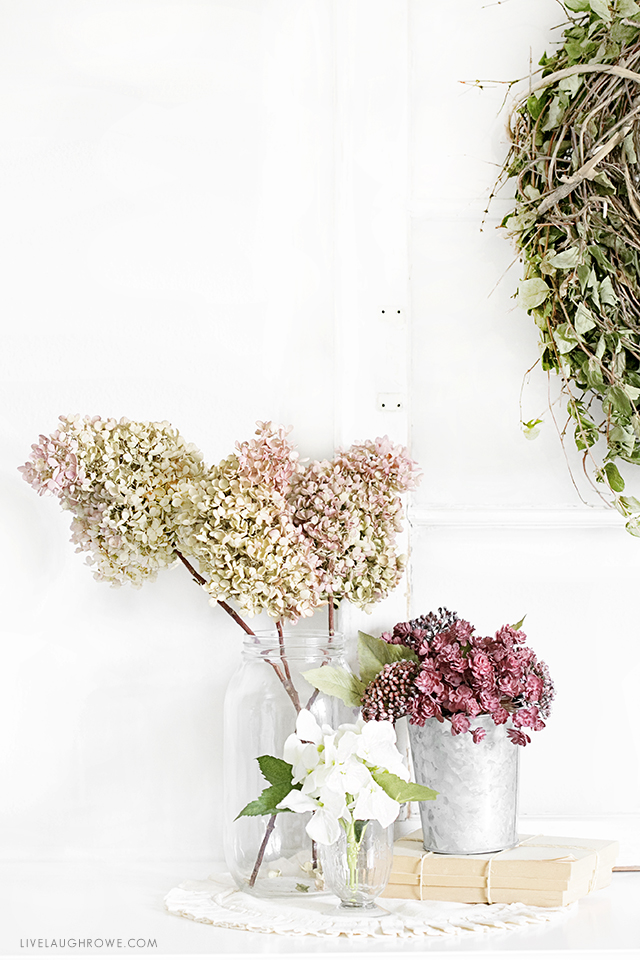 A striped runner with a handled basket and faux hydrangeas and eucalyptus stems complimented the feel of the space perfectly.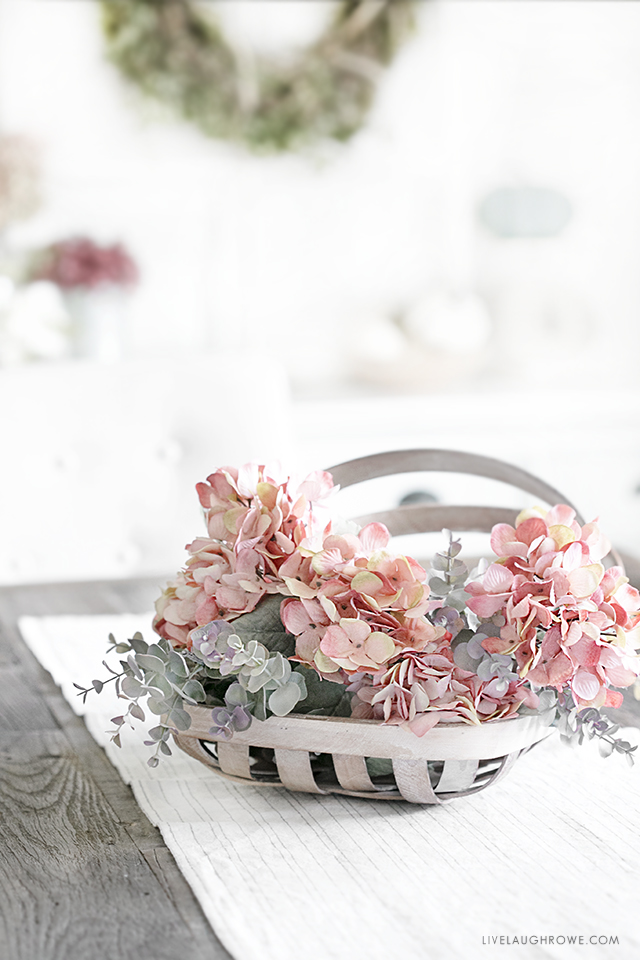 I only used these colors in my dining area. The living room stayed within the typical fall colors — oranges, browns, amber bottles, etc. At first I was worried because we have a VERY open floor plan, but none of my decor is obnoxious. Simple, subtle vignettes really worked well and I couldn't have been happier.
We currently have a rustic bench behind our sofa, which seems to visually separate the two rooms well. And the pictured pillow covers (from Ikea) were a perfect splash of the muted pastels I was currently using.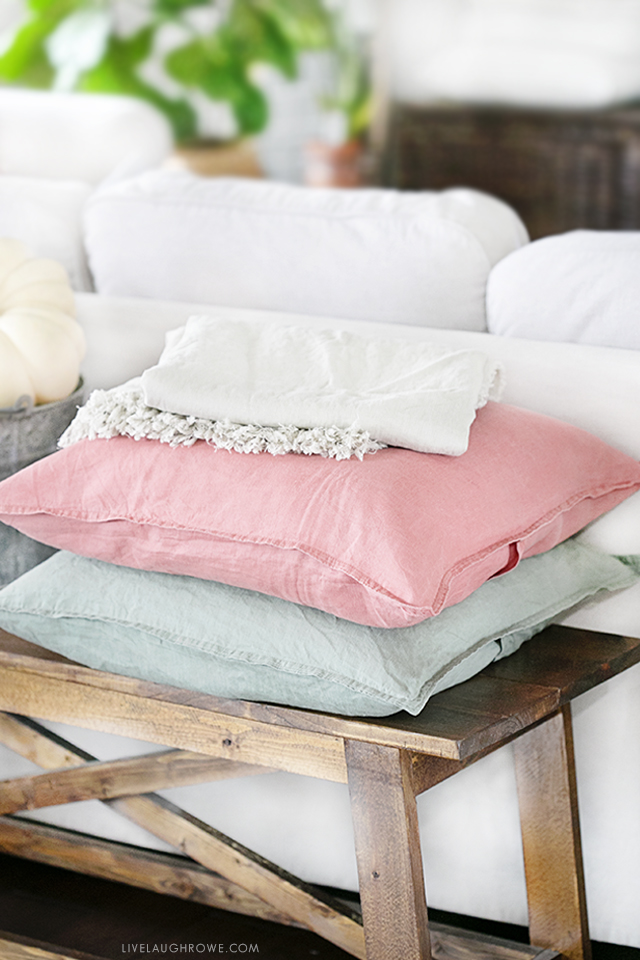 Have you decorated for fall yet? Would you ever use these colors? Ironically, when talking to my mom about these colors, her reply was, "Nah, oranges are my preference."
It's easy to get into the rut of stereo-typical color schemes — this year I stepped outside the box. Will I do it every year? Meh. Time will tell. Hope you're inspired!

Be sure to visit with me here too:
Facebook | Instagram | Pinterest | Twitter | Google+