Hey yall! My name is Kelley and I am excited to be sharing Kelly's space today. [Kind of confusing, huh? Kelley and Kelly. ha!] I just adore Kelly. We have met twice and she is just the sweetest, most down to earth person I have met. And I'm only slightly jealous she is over having a fabulous time in Europe. But today I have an easy fall recipe that is perfect for breakfast, an afternoon snack or a quick dessert. Its versatile and good for you! How awesome is that? Read on to find out a little bit about me [Kelley] and how to make this easy Apple Pie Parfait!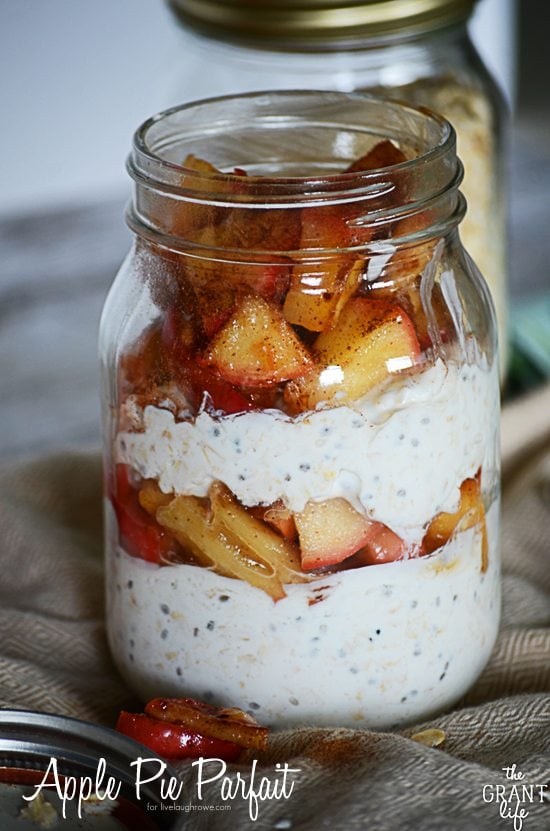 I mentioned that I've met Kelly twice, both times were at blog conferences here in Texas. [I'm a Texas girl by the way. Born and raised!] We got to spend 3 days together this past September in Galveston. I have been blogging for 3 years over at the Grant life and I love sharing new recipes and our family life. Its quite the mix.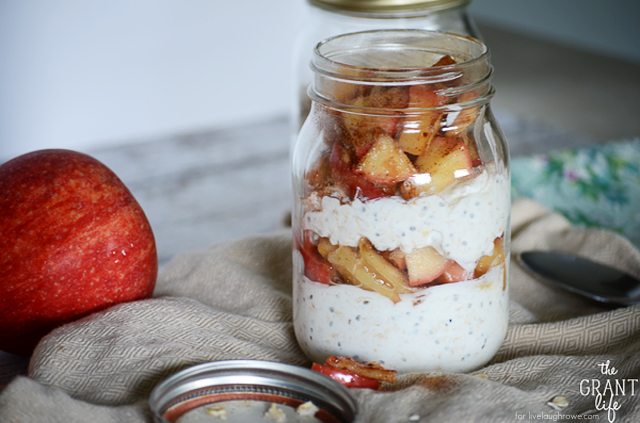 I'm also a momma to two preschoolers who are exactly 14 months apart. I work from home on my blog and I am also a licensed Texas REALTOR. So we are pretty busy over here at the Grant house. I go for easy recipes with homemade recipes. The easier the better. [Am I right?!] Plus, if its good for you [like this apple pie parfait] then that's even better.
Apple Parfait Recipe
Ingredients
8

oz

of plain or vanilla Greek yogurt

2

tsp

chai seeds

1/4

cup

rolled oats

uncooked

1

apple

chopped

1

tsp

butter

1

tbs

cinnamon
Instructions
Start by sautéing your apples with the butter and the cinnamon.  They should be soft after about 7 minutes.

Set them aside and let them cool.

Mix together the Greek yogurt, chai seeds and rolled oats.

Add a layer of yogurt to your jar, then apples, then yogurt, etc.  Continue until you have filled your jar.

Top with a dash of cinnamon!
Notes
This makes one mason jar, but if you want - double or triple the recipe to have more on hand!  These should keep for 2 days in the fridge.  Enjoy!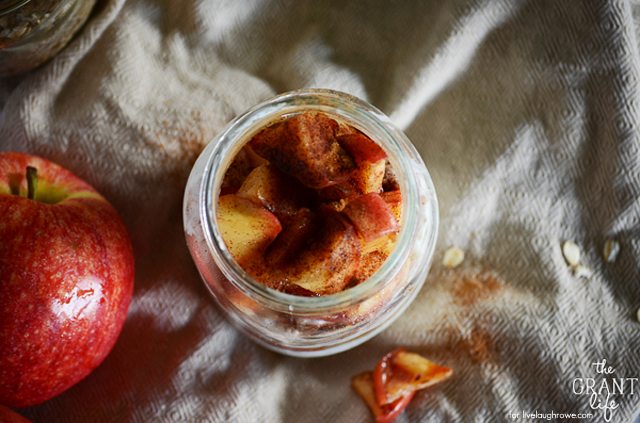 Now how easy was that?? Plus, I love a good excuse to use a mason jar, don't you?! Thanks again for having me over and feel free to stop by and check out what we're cooking up!

Visit with Kelley on her Blog | Facebook | Pinterest | Twitter