How many times have you wanted to make a little change on a bureau, dresser, sofa table, entry table, etc? I know that I get the itch to do that every now and again; however, I want also want to do it without breaking the bank! So, I've learned how to keep a few different glass vases and vase fillers on hand to do just that — no need to leave the house or spend unnecessary money. I thought I'd share 25+ Vase Filler Ideas that can help you spice up a room for any occasion!
Fabulous Vase Fillers

25+ Vase Fillers
1. Corks
2. Shells and/or Shell pieces
3. Lemons
4. Faux Pomegranates
5. Match Sticks
6. Drift Wood Garland (or pieces)
7. Sand
8. Star Fish
9. Red Apples
10. Crabapples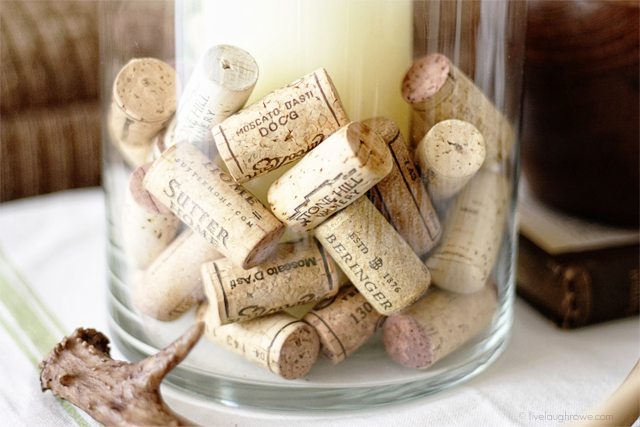 11. Olives
12. Moss
13. Boxwood
14. Sea Glass
15. Bead Necklace
16. Cinnamon Sticks
17. Pears
18. Mini Glass Buoys
19. Cowrie Shell
20. Chilis
21. River Rocks
22. Popcorn Kernels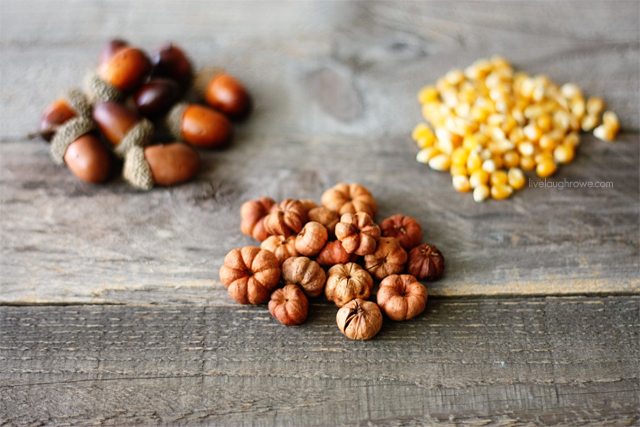 Seasonal:
23. Skulls
24. Whole Cranberries
25. Acorns
26. Pinecones
27. Faux Snow
28. Pine Sprigs
29. Dried Mini Pumpkins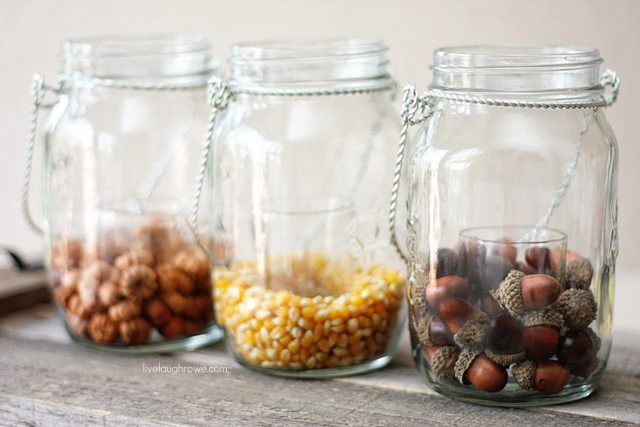 So many amazing ideas, right? Oh, the possibilities! Many of these you might already have on hand. I hope you're feeling inspired.
Hugs + Blessings,