Patriotic Fonts, coming right up! It's no secret that I love fonts — and even better yet, FREE fonts. I've shared a few of my favorite fonts before, but never nothing for patriotic holidays. Today I have 15+ Patriotic Fonts for you to explore and enjoy. Woo Hoo! And just in time for you to make some patriotic subway art or to do a little electronic scrapbooking too!
Here's a confession. I may love fonts, but I can be a bit of a font snob too! I don't just round up any old fonts to share with all of you. I only use fonts that I'm willing to add to my (large) collection — and use! So, with that being said, I hope you enjoy.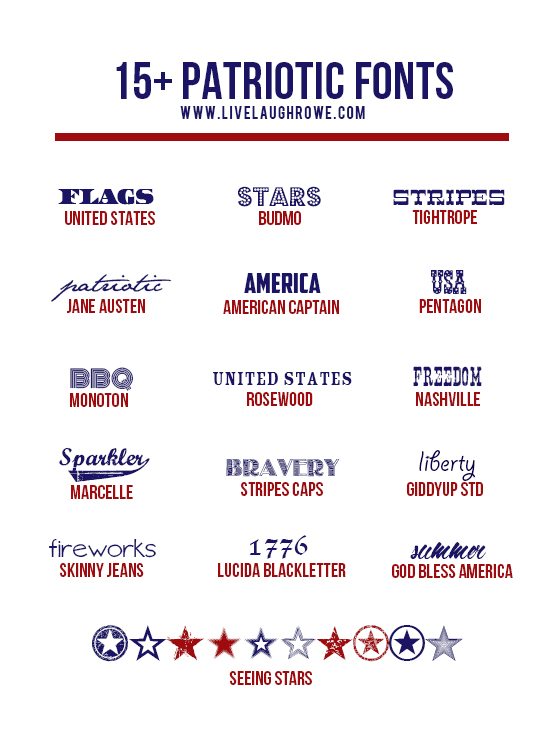 Each of the fonts are listed with links for your convenience:
United States | Budmo | Tightrope
Jane Austen | American Captain | Pentagon
Monoton | Rosewood | Nashville
Marcelle | Stripes Caps | Giddyup STD
Skinny Jeans | Lucida Blackletter | God Bless America
Seeing Stars
I've said it before and I'll say it again — can one have too many fonts? Nope, I don't think so! Have any favorites you'd like to share? I'd love for you to share in the comments.
These 17+ Free Handwritten Fonts are super popular too!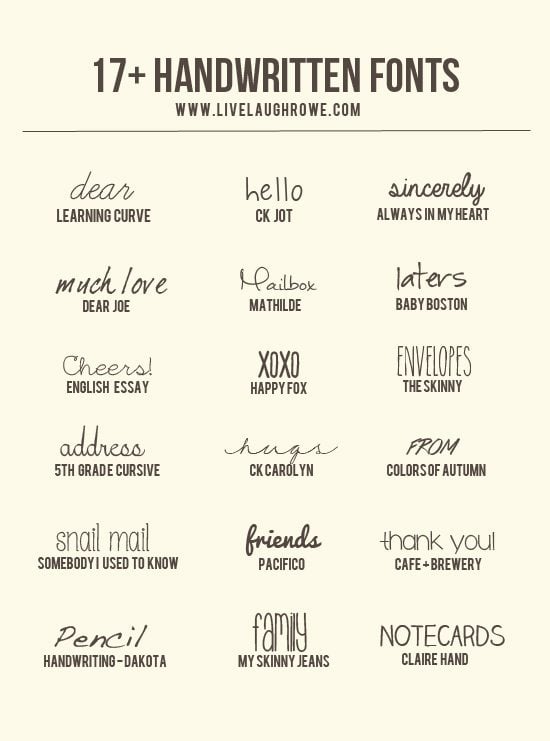 Care to stay in the loop? I'd love to have you!
Catch me snapping + sharing pictures over on Instagram.
Subscribe to Updates | Like on Facebook | Follow on Pinterest
Linking up at Between Naps on the Porch