A few years ago, the hubs, my sister and I all headed down to historic St. Charles to swing by their Farmer's Market. I love going to the farmers market on a Saturday morning. Fresh fruits and vegetables, homemade jams, pies and more! That particular day we picked up a homemade treat — a loaf of homemade Zucchini Bread. Oh my goodness. I remember thinking how moist and delicious it was and the childhood memories that flooded me.
Isn't it crazy how a smell can take you on a walk down memory lane? I was overwhelmed with memories, the days I came home from school on a winter day to a warm house with the aroma of something delicious being baked in the oven. I'm so grateful for those memories. There's something about filling a home with the sweet aroma of homemade cookies, pies, or breads. As I got older, I remember my dad creating magic with a bread maker as well. He made a mean English Muffin bread. Always fresh and warm. Today those smells make me want to grab a cup of hot tea or coffee and a magazine or book.
Recently, when my mom and dad were visiting, I got up early and whipped up a loaf of Zucchini Bread. It was moist and delicious with a hint of cinnamon. I hope you'll give it a try and enjoy it as much as we do.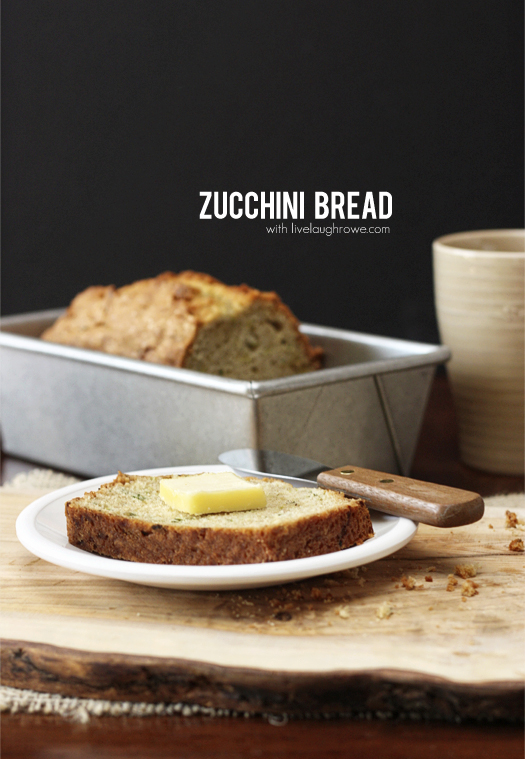 Zucchini Bread
Ingredients
3

eggs

2

cups

sugar

1

cup

butter or margarine

softened

2

cups

shredded zucchini

drained and squeezed

3

cups

flour

1-1/2

teaspoons

cinnamon

1

teaspoon

baking powder

1

teaspoon

baking soda

1/2

teaspoon

salt
Instructions
Preheat oven to 350 degrees. Spray two small loaf pans or one large with nonstick cooking spray.

In a large bowl, beat eggs, sugar, butter and zucchini. Add dry ingredients and mix well.

Pour into pans and bake 45-60 minutes or until skewer/toothpick inserted in the center comes out clean.

Makes 2 small loaves or one large.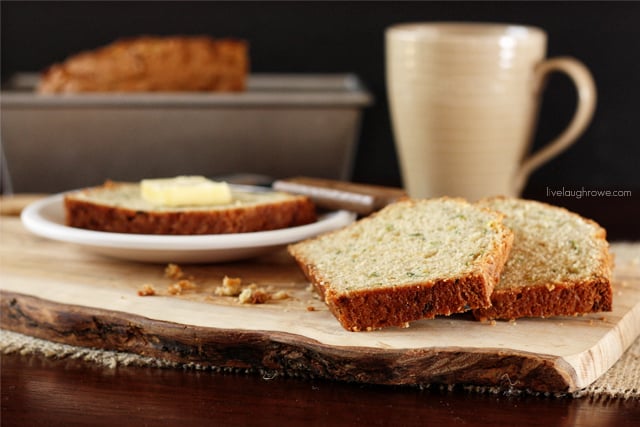 Happy Baking! What is your favorite bread recipe?
I'll be linking up at Between Naps on the Porch
Subscribe to Updates | Like on Facebook | Follow on Pinterest