An amazing free Watercolor Valentine Printable is brought to you by my friend Aniko from Place of My Taste. Guess what? You can personalize it too!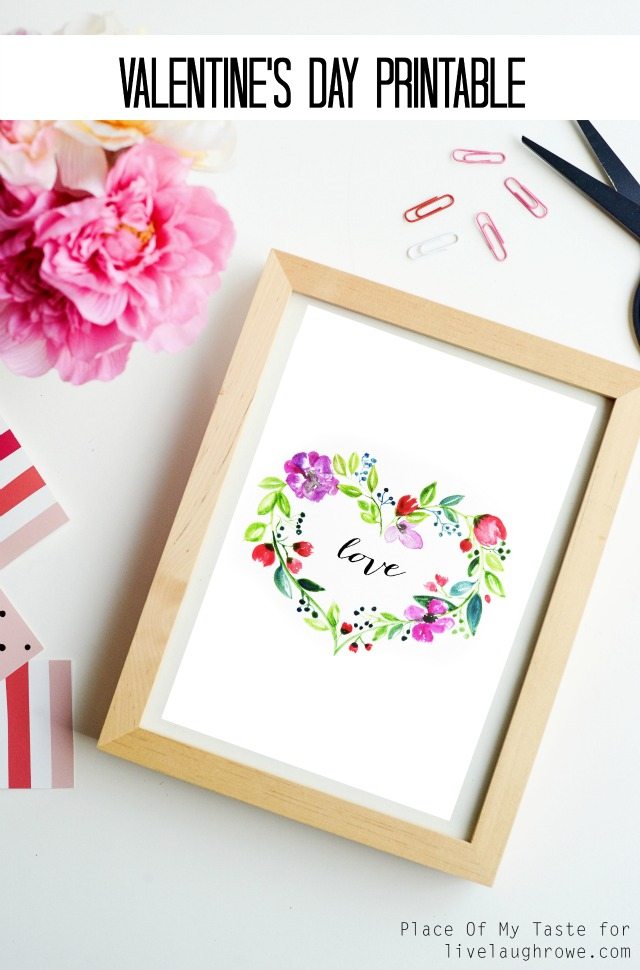 I am so thrilled to be here today to share a beautiful watercolor valentine with you. Valentine's day is right around the corner, and it will be here before we know it! I am a typical last minute person and of course, I always put something quick together for my loves.
I thought if you are like me, and you wait until last minute, you would be happy to grab and download this lovely watercolor printable to use it as a postcard. Or you can even print it out, frame it and give it as a gift to your Valentine. After you download the printable, you have the option to fill the heart shape drawing with your unique words. How cool is that? Just use Pickmonkey.com ( it's a free photo editing program online) then print it out and give this unique piece to your loved ones with the biggest heart.
This artwork was hand painted with watercolor. My love and passion for watercolor started few years ago, and it hasn't stopped ever since. I am always delighted to sit down and create something beautiful and share my creations with the world.
*Please note these prints are for personal use only. I also recommend that you download the print to your computer before printing.
DOWNLOAD WATERCOLOR VALENTINE – NO TEXT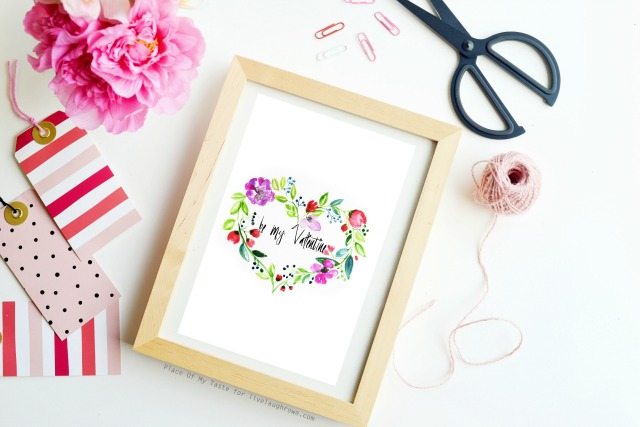 If you don't feel like adding your words, I am providing you these two versions ( LOVE and BE MY VALENTINE), and you are more than welcome to download them from the links below and use it instantly.
DOWNLOAD WATERCOLOR VALENTINE – LOVE
DOWNLOAD WATERCOLOR VALENTINE – BE MY VALENTINE
I hope you enjoy this darling artwork. For more FREEBIES visit www.placeofmytaste.com. Thanks for reading! And many thanks for my sweet Kelly to share her space with me today!
Have a fabulous day! Let's stay social…
Facebook | Twitter | Pinterest



Linking up to Between Naps on the Porch