Please extend a warm welcome to another talented young lady who has recently joined the LLR Creative Team, Heather as she shares a unique vintage keepsake piece you can make for gifting and more!
—————————–
Hi I'm Heather from Woods of Bell Trees I am very happy to be one of the new contributors for Live Laugh Rowe – today I am sharing a craft featuring vintage chandelier crystals and cigar bands. A few years ago someone gave me a couple of cigar bands from their collection – I had "ooohed and ahhhed" so much at the beauty and details of such a tiny piece of paper that they let me pick a couple of my favorites. I took my ephemera home, put them in a drawer and there they sat for years – it wasn't until the latest issue of Green Craft Magazine came out that I knew just what I wanted to do with my cigar bands. The cover of my favorite periodical boasted vintage chandelier crystals with tops wrapped in what I assume is a pretty wrapper from an old bottle – it reminded me of Florida Water Cologne labels. I remembered my forgotten cigar bands and went on the hunt for vintage chandelier crystals.
Chandelier Crystal Keepsake with Cigar Bands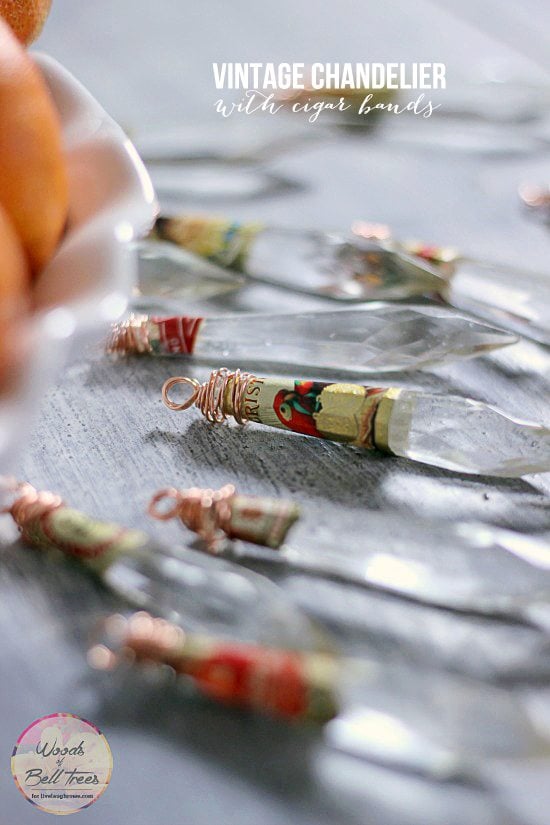 Supplies needed:
20 gauge wire
Eye protection
Vintage chandelier crystals (I bought mine on Etsy)
Cigar bands or other small papers
Mod Podge (I used matte)
Paint Brush
Jewelry pliers
Chain nose pliers (you can do without these if you don't already have them, you can use something round like a screwdriver instead)
Wire cutters
Parchment paper or craft mat.
First apply Mod Podge on the top of the crystal – not too much, but not so little that it dries too quickly.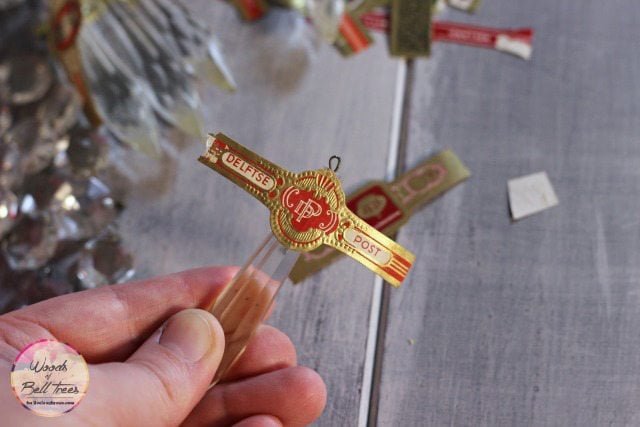 Center the cigar band on the crystal and wrap the band around the crystal – make sure that you don't cover the center of the band, it is the prettiest part after all! If your cigar band is too long to wrap without going over the center you will need to clip some of it off. Once the initial Mod Podge has dried give the band a coat of Mod Podge and let them dry on a piece of parchment paper.
When the adhesive is dry take 12 inch lengths of 20 gauge copper (or brass etc) wire and tuck one through the crystal's wire and wrap it around a few times to secure the copper wire.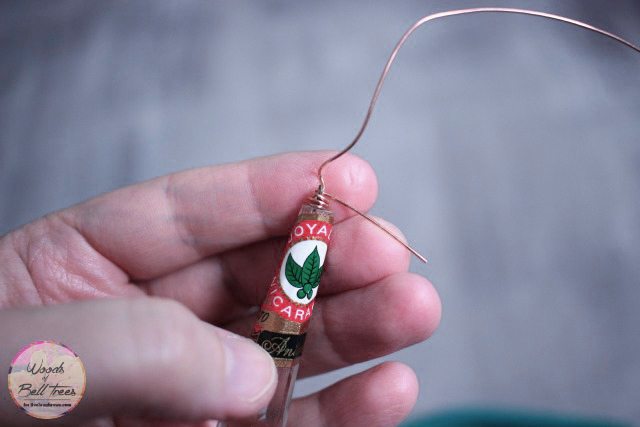 Using chain nose pliers make three loops that are butted up against each other above the crystal. Holding the loops with the pliers wrap down the crystal until you're happy with the look.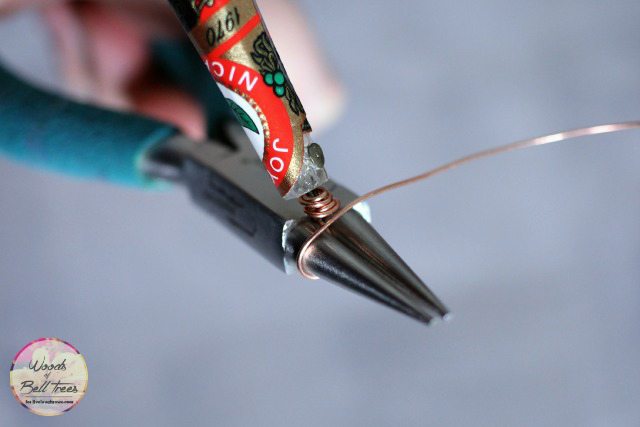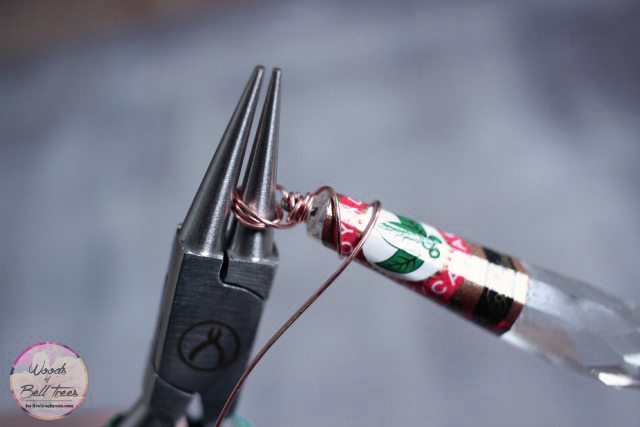 Secure the end of the wire by gently pressing it between the other wires – this will keep it from coming undone and from poking you.
Now you're ready to use your crystal keepsake! You can pair it with a tassel, by itself, on a necklace or save it for the the tree next Christmas! Until next time!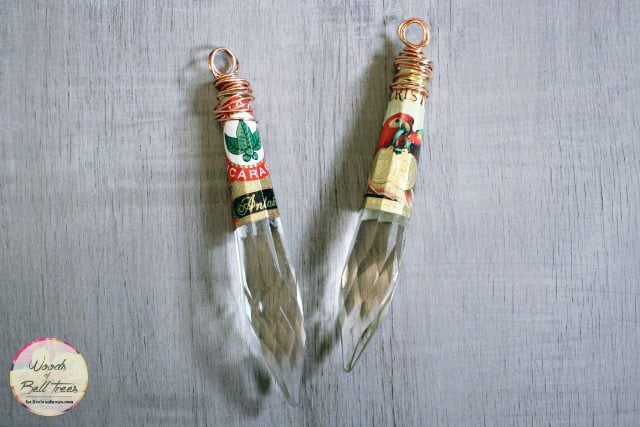 -Heather