This post is in collaboration with Comfort Works.
Our slipcover conundrum… finding one that fits our lifestyle, is pet friendly and fits the space!
Slipcover Conundrum
Almost two years ago, we FINALLY got rid of what I called the "ugly brown corduroy couch." We bought it at Arhaus when we first got married. An overpriced couch that under delivered in quality. This sectional had more doggy messes and accidents than I can remember and it was very uncomfortable to lay on.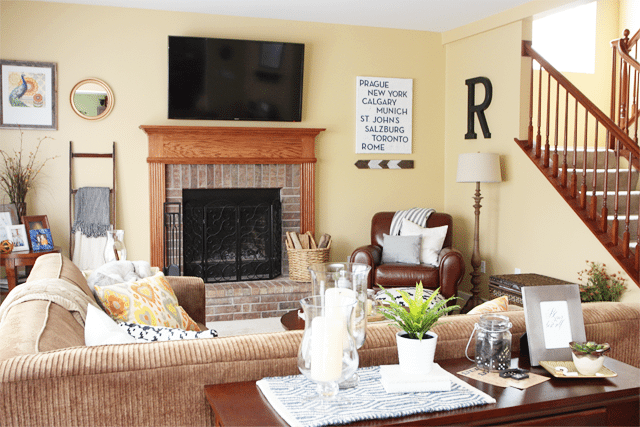 As you can see, our living room has changed quite a bit. At that time, I believed a new couch was a necessity — and a couch with a slipcover was the goal.
With a slipcover came versatility, washability and the option to change the cover when I was ready for some change. Since an IKEA had recently moved into St. Louis, it was time to take the plunge and purchase the Ektorp Sofa and Ektorp Chair.
Best decision EVER. I love the sofa… however, I was struggling with the white covers. Dirty paws, worrying about spills, etc. Buying a pet furniture cover for the couch was something we tried. Yet another pain in the booty! It kept the sofa clean, but I was having to adjust it and straighten it out multiple times a day. You can see it here with Parkers favorite little frog. (Our pet cover was purchased from Dr. Fosters and Smith).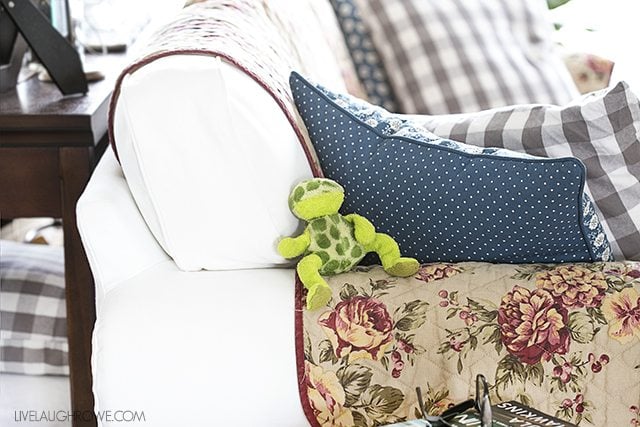 Ikea offered other slipcover options at the time, but they were not conducive to what we were going for. An important criteria for me was NO PILLING. A linen, very light beige color is what I had in mind (similar to the sofa color I used in my La-Z-Boy Boho Chic Living Room)
Since Comfort Works can make Ektorp slipcovers in different types of fabrics and/or colors, it was a win-win. We chose the Kino Khaki for our replacement slipcover.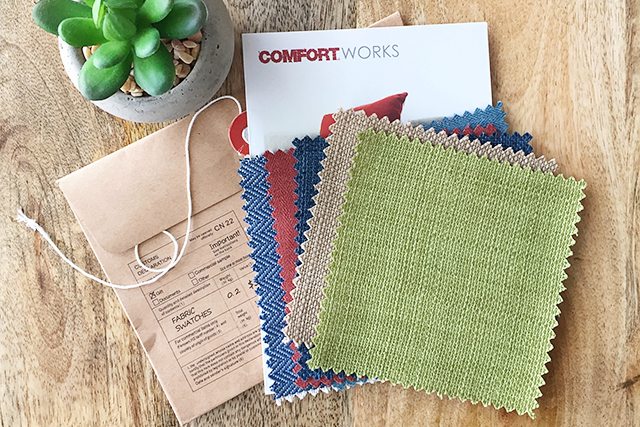 The fabric is 100% polyester and had a five star rating on durability. Furthermore, it wouldn't pill and it was pet friendly. *Please note this color would not be my first choice; however, since this was a collaboration, the color selections were limited. The Kino Khaki seemed to be the best option for our home.
It arrived perfectly packaged in their signature white bags and each cover fit like a glove.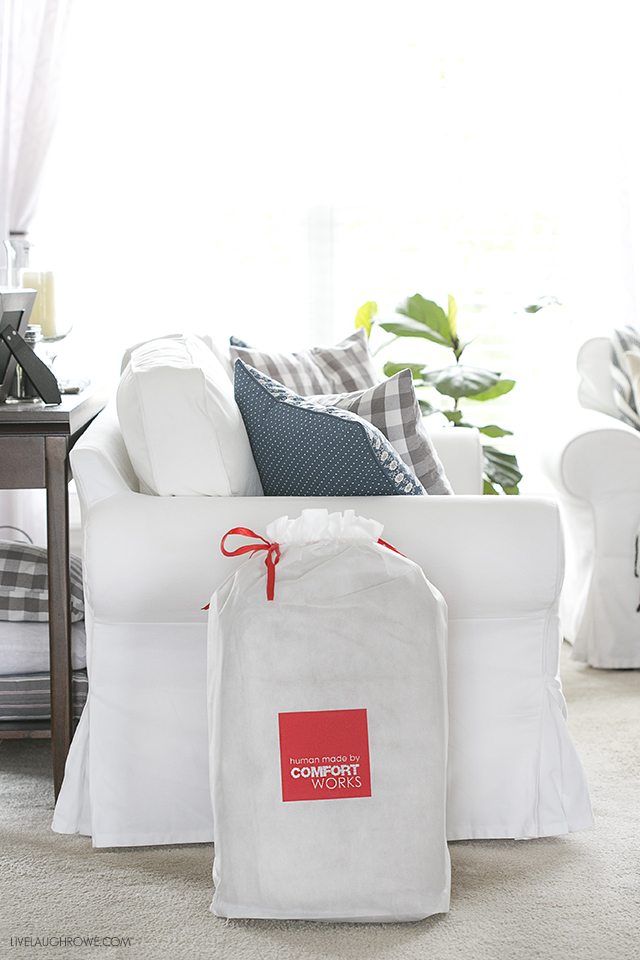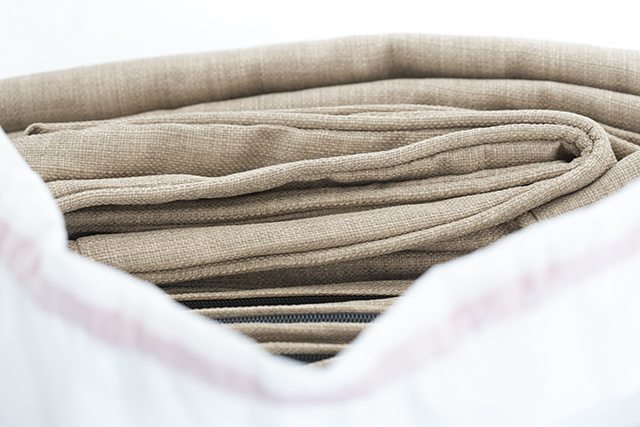 With the living room having such beautiful lighting, the khaki does look a little lighter than it is. These covers warmed up the space a bit too.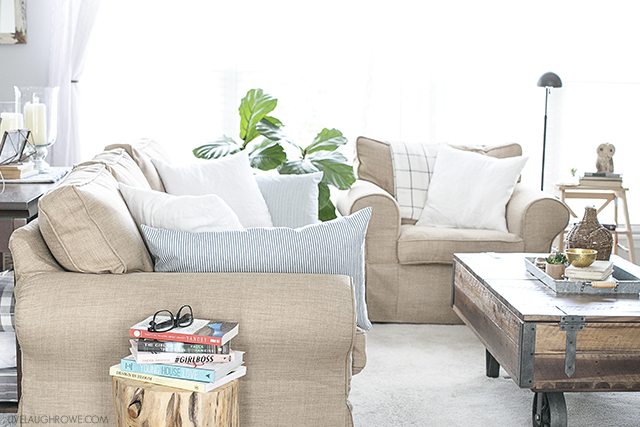 I'm certain that I'm not alone in getting bored with decor on occasion. Replacement covers can be much cheaper than a brand new sofa! Trust me, that's something I've learned — I currently have three different slipcovers in the rotation (wink).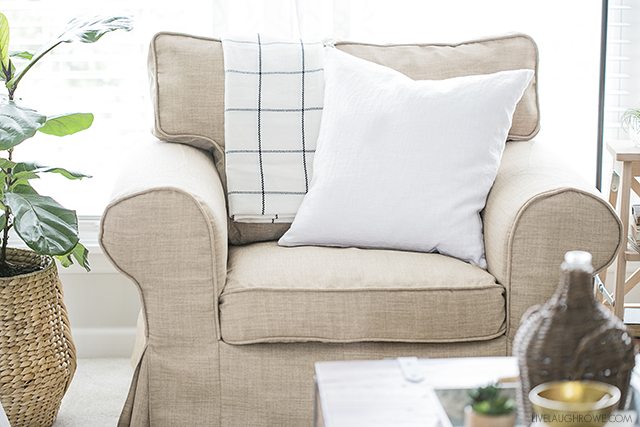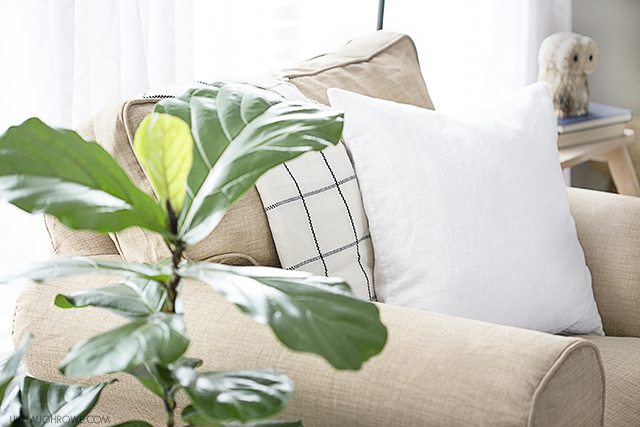 Even if you don't have an Ikea couch, you can provide measurements for any couch that might have a cover or could be conducive to a slipcover (think outside the box).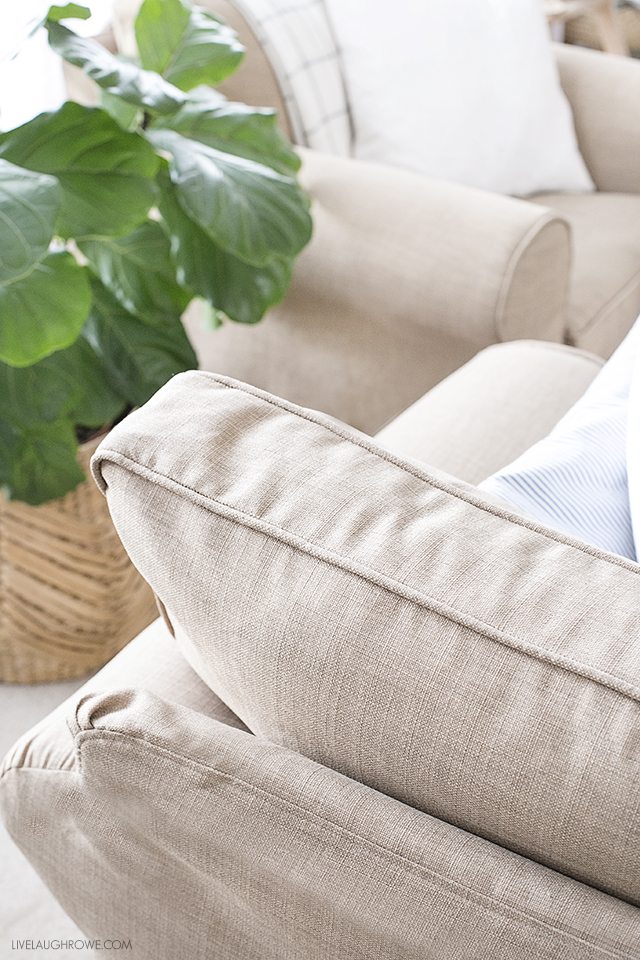 Have you purchased a sofa or chair from Ikea and it was discontinued? Comfort Works specializes in those covers as well. The staff is happy to help and answer any question you might have.
Parker always likes to photo bomb my pictures, but as you can see — he approves of the new slipcovers too.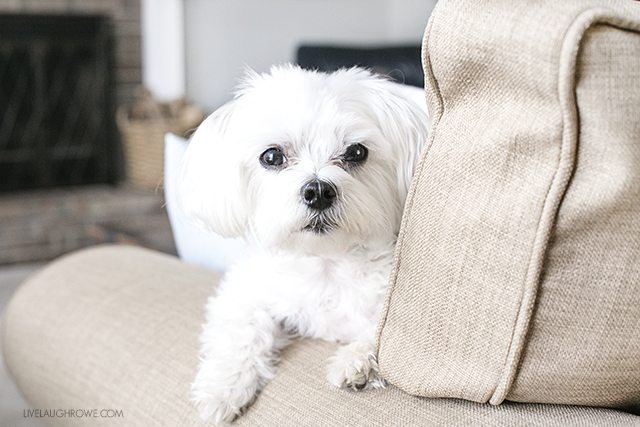 Making some changes to your furniture or looking for options in the new year? Let Comfort Works help you re(dis)cover your sofa!

Be sure to visit with me here too:
Facebook | Instagram | Pinterest | Twitter |Google+