Guess what? I have another quick and easy pallet project for you today! This simple DIY Pallet Peg Board would make a fun addition to your rustic decor.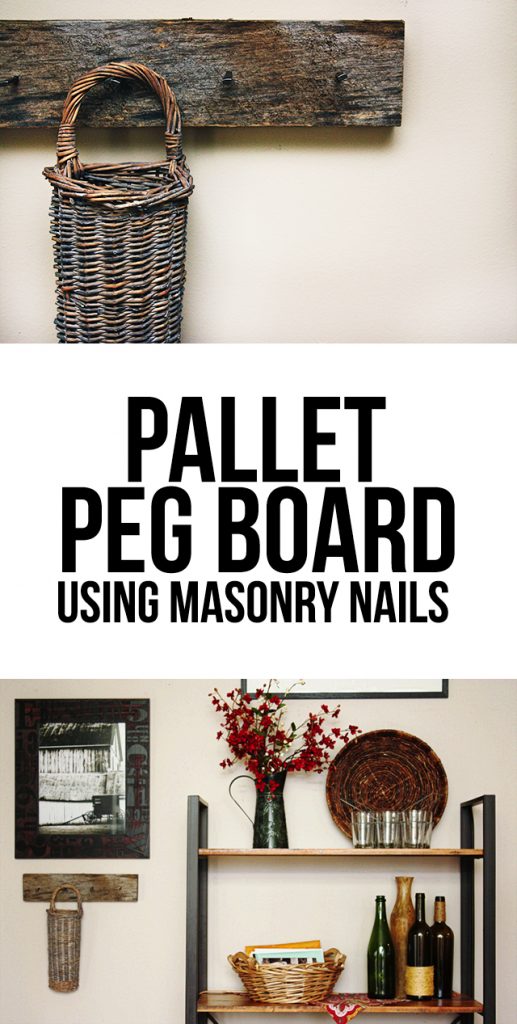 You know I can't pass up a pallet project or two, right?
Well, I can't. Remember these fabulous projects:
Pallet Planter Box
Pallet Serving Tray

Recently, I had seen a maroon colored vintage nail peg board in a country craft store. My decor style isn't country, but my first thought upon seeing that cute peg board was, "we could do that with pallet wood." That's just what we did. This particular peg board had square cut nails that cried vintage or rustic. I left that store with a mission… I knew I had the pallet wood, so now I needed to find those nails.
It took me awhile to remember to do my homework on those nails, but one day when we were headed to Lowe's I remembered to ask. No luck. So, I started my search on-line. I didn't even know how to search for these nails, so I got creative and one search led to another until I finally figured out they were called Hard Cut Masonry Nails. Woot! In my on-line searching, I found that our local Home Depot carried them. One more quick trip and we were officially ready to make a pallet peg board!
After recruiting the hubs to help with the power tools and measurements, we went to work.
Supplies for Pallet Peg Board:
Pallet Wood
Masonry Nails
Drill
One. Decide what length you want the pallet peg board to be. Measure out where you want your rustic inspired masonry hard cut nails to go.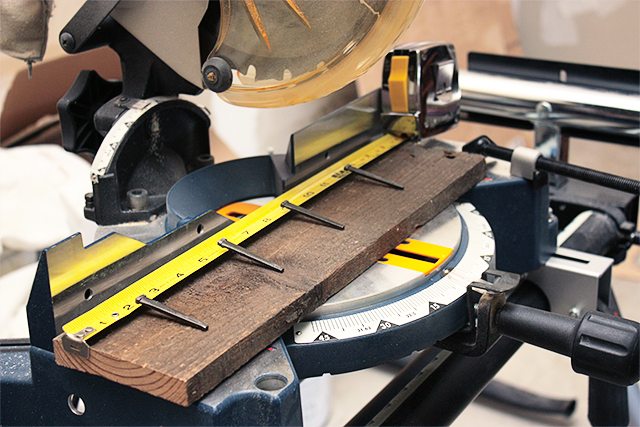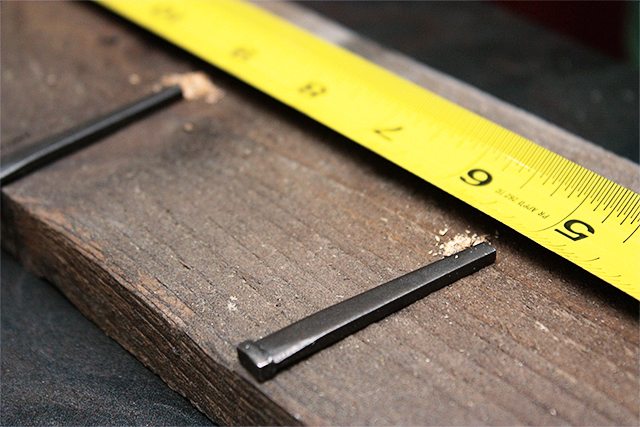 Two: Pre-drill the holes a bit for easier construction.
Please Note: You'll want to be sure to us a thicker piece of pallet boar or it will split.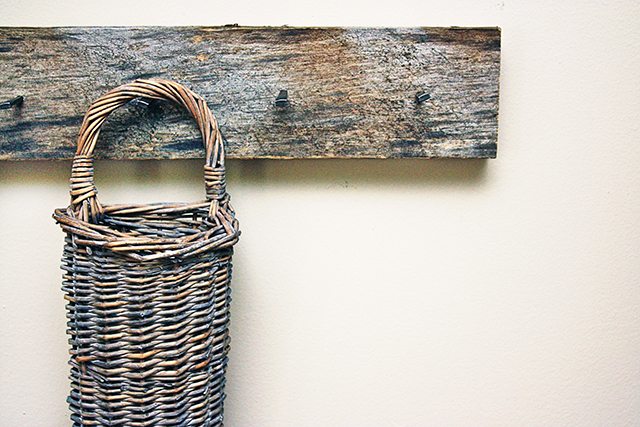 And here you're done! I found a perfect home for it in our breakfast room! What do you think?

Be sure to visit with me here too:
Facebook | Instagram | Pinterest | Twitter |Google+