Have you ever wanted to make some changes in a room, but you weren't sure what that change might be? For me, that was in our breakfast room. I felt like I was going to have to get a NEW table to make any significant change, and I was pretty sure the hubs would nix that idea. So, then I thought I should consider getting some new chairs. I searched for durability, style and price — here is what I scored from Sauder, new Colorful Cottage Style Chairs.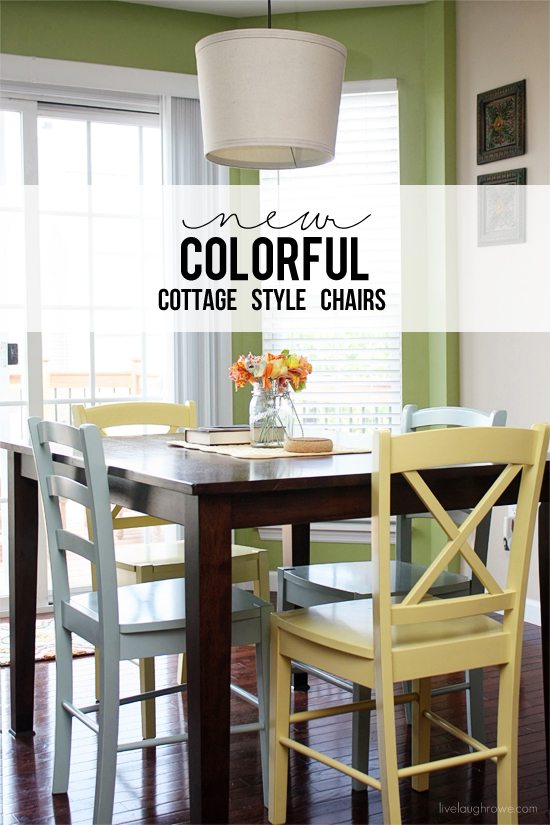 I stumbled upon the Original Cottage Collection by Sauder and fell in love with styles and colors. I was wanting to have an eclectic feel, meaning the chairs didn't necessarily need to be matchy, matchy. I was left to decide between the slat back chair, the ladder back chair and/or the x-back chair.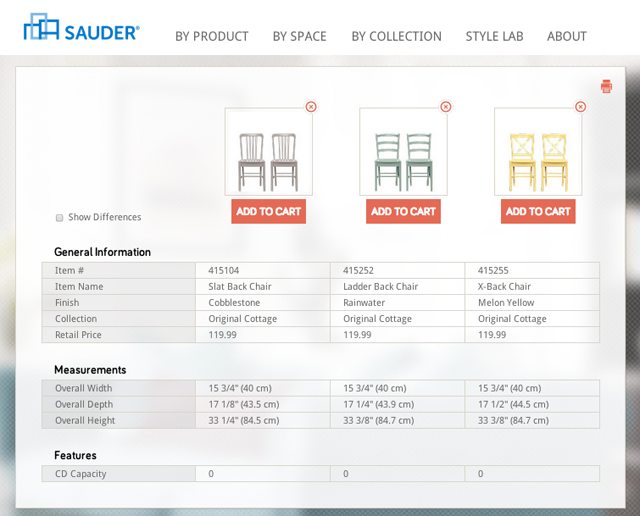 I decided on the Ladder Back Chair in Rainwater and the X-Back Chair in Melon Yellow. They came in sets of two, so I was set! They arrived in two boxes and with instructions, so we the hubs went to work assembling them.
While accounting for all the parts, we hit a bump in the road…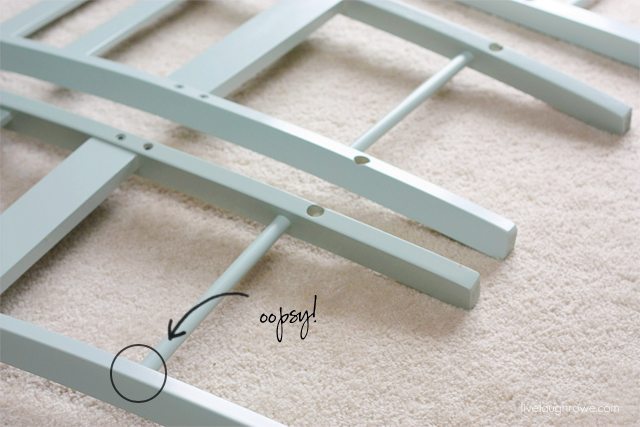 Oopsy! One of the legs was missing the hole for the leg railing. Customer Service to the rescue! I was so relieved as to how easy it was to get the replacement piece. One quick phone call and we had the replacement piece in-hand within 3 business days. One chair had to wait (no biggy), but we continued to assemble the rest of the chairs.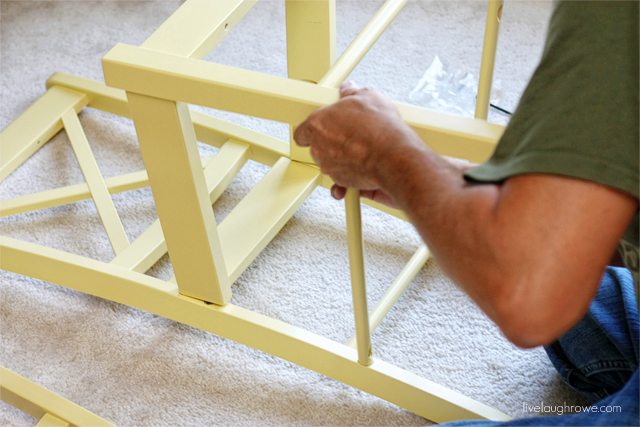 And we were done! We (eventually) set them all around the table — and I was super excited as to how they brightened up the space! Ta-da. They complimented the room quite well.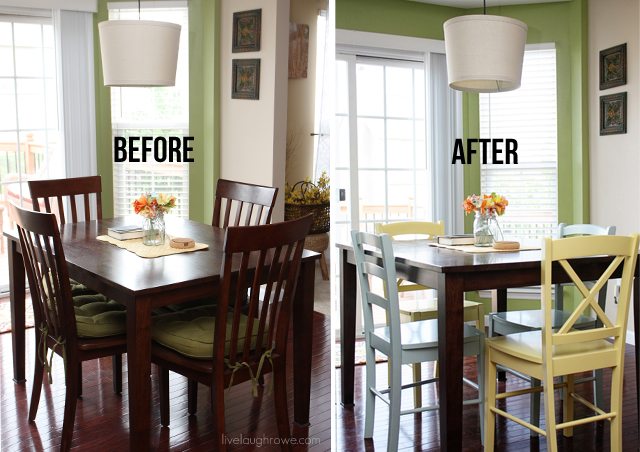 I absolutely love them!
What do you think?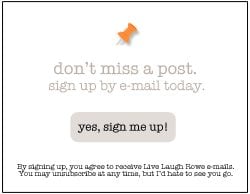 Care to stay in the loop? I'd love to have you!
Catch me snapping + sharing pictures over on Instagram.
Subscribe to Updates | Like on Facebook | Follow on Pinterest

This is a sponsored conversation written by me on behalf of Sauder. The opinions and text are all mine.